Definition
LEED (Leadership in Energy and Environmental Design)
What is LEED (Leadership in Energy and Environmental Design)?
Leadership in Energy and Environmental Design, more commonly known as LEED, is an environmentally oriented building certification program run by the U.S. Green Building Council (USGBC). It aims to improve building and construction project performance across seven areas of environmental and human health:
Use of integrative processes.
Location and transportation.
Sustainable building site development.
Water efficiency.
Materials and resources selection.
Indoor environmental quality.
LEED v4.1 is the latest version of the program. It was released in 2019.
The USGBC describes LEED certification as a "nationally accepted benchmark for the design, construction and operation of high-performance green buildings" and provides building owners and operators with the tools to have an immediate and measurable effect on buildings' performance.
LEED-certified buildings typically display their certification prominently to the public.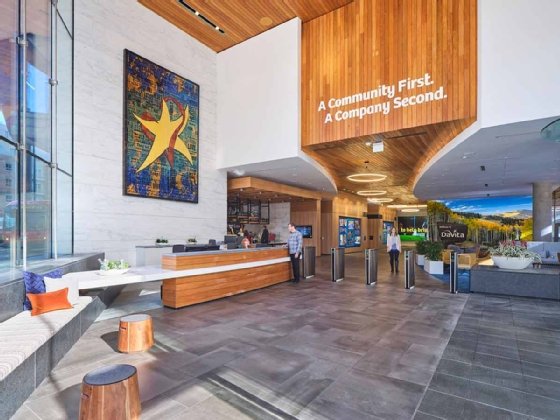 How does LEED certification work?
The LEED rating system applies to a variety of structures, including schools, retail and healthcare facilities. It's available for both new building design and construction, also known as BD+C; major renovations; and existing buildings.
The program is designed to inform and guide professionals who work with structures to create and convert spaces to environmental sustainable structures.
LEED certification has four levels, each based on the number of points earned in an examination:
Certified -- 40–49 points
Silver -- 50–59 points
Gold -- 60–79 points
Platinum -- 80+ points
Some advantages of green buildings are they have longer economic lives and lower risks in terms of marketability and obsolescence.
Who uses the LEED program?
Professionals in the building industry are the main people interested in the LEED certification system. They include architects, real estate professionals, facility managers, engineers, interior designers, landscape architects, construction managers, emissions experts, private sector executives and government officials.
In addition to commercial buildings, state and local governments have adopted LEED for the sustainable design of public buildings. U.S. General Services Administration requires that federally owned new construction and substantial renovation of buildings meet LEED Gold standards.
There have been LEED projects in more than 167 countries and territories worldwide. It is considered the most widely used efficient building program in the world.
Other green programs
Multiple credentials for green business initiatives, individuals and organizations are available in addition to LEED. Green Business Certification Inc. (GBCI) is another one focused on a building rating system. GBCI administers the following certification processes and professional credentials:
Excellence in Design for Greater Efficiencies, or EDGE, for building design.
Performance Excellence in Electricity Renewal, or PEER, for energy management.
International Well Building Institute, WELL, for sustainable buildings.
Sustainable Sites Initiative for building sites and parks.
Sustainability Excellence for professional credentials.
Parksmart for smart parking building types and facilities.
Total Resource Use and Efficiency, or TRUE, for zero waste management programs.
Energy use is a huge component of a green facility's ecosystem. Learn more about green energy use in the data center.
This was last updated in
April 2023
Continue Reading About LEED (Leadership in Energy and Environmental Design)
Dig Deeper on Data center design and facilities