Sergey Nivens - Fotolia
How GreenLake Central improves HPE's GreenLake program
Learn about the features and benefits of HPE's GreenLake Central, an online portal that lets users manage and optimize their on-premises GreenLake systems.
Hewlett Packard Enterprise recently expanded its GreenLake program to include GreenLake Central, an online service that provides GreenLake customers with a centralized portal for managing and optimizing their on-premises GreenLake systems and gaining insights into their hybrid cloud environments. It essentially aims to offer HPE GreenLake customers an integrated management control plane that can span their entire hybrid IT estate.
The GreenLake program provides HPE customers with complete and preconfigured systems they can run on premises, at the edge or in colocation facilities. GreenLake offers each system as a service, using a consumption-based pricing model similar to the public cloud. In this way, customers can quickly deploy the systems they need on premises but still get cloud-like benefits and pay-per-use pricing.
Through simple point-and-click operations, GreenLake Central enables the customers to access both high-level and detailed information about costs, capacity, consumption and compliance in their data centers, edge environments and public cloud platforms. This provides them with a unified cloud-like experience for all their applications and data.
What is GreenLake Central?
With GreenLake Central, HPE presents customers with greater control over their GreenLake systems and deeper insights into their workloads.
Users access GreenLake Central through an online portal, which enables them to run, manage and optimize their hybrid environments. The portal also provides KPIs that are integrated into the dashboard to offer insights into specific areas of concern. For example, customers can quickly learn how much they are spending, how resources are utilized or what performance anomalies might need further investigation.
GreenLake Central aims to continuously monitor the entire hybrid IT estate and provide a complete view into on-premises GreenLake systems and connected cloud platforms.
The GreenLake Central portal provides users with a tailored experience based on their role within an organization. In this way, they can access the information and tools they need quickly and easily without unnecessary navigations.
For example:
IT professionals can monitor a range of KPIs about capacity, security, resource utilization and other system information, and then act based on their discoveries.
DevOps teams can provision, monitor and manage workloads with simple point-and-click actions, and they can import preconfigured images from VMware.
Data stewards can view information about risks, governance and compliance, and then drill into details about specific problem areas.
CFOs can access real-time information about technology spending across hybrid environments, with the ability to view the data by users, teams or business units.
GreenLake Central aims to continuously monitor the entire hybrid IT estate and provide a complete view into on-premises GreenLake systems and connected cloud platforms, including AWS, Microsoft Azure and Google Cloud.
GreenLake Central features
With GreenLake Central, HPE customers can manage and monitor virtual machines across their data centers and cloud platforms; provision instances and redeploy resources; and view statistics about CPU, storage and memory utilization. Users can also quickly provision resources using customized or preloaded workloads and can import existing golden or workload images as part of GreenLake Managed Cloud Services. Additionally, users can import bare-metal and ISO images.
Customers have the ability to access consumption analytics that provide granular visibility into usage and costs across on-premises and public cloud environments. GreenLake Central includes prebuilt analytics for common use cases and can suggest ways to prioritize spending through its integration with AWS Resource Access Manager and Azure Identity and Access Manager. The consumption features help identify areas for optimization and plan for future capacity, using forecasting models based on historical usage. Customers can also get help from HPE experts for forecasting future requirements.
Another important feature in GreenLake Central is Continuous Compliance, which includes over 1,500 controls for monitoring governance and compliance, with support for regulations such as HIPAA, GDPR and the Payment Card Industry Data Security Standard.
GreenLake Central pulls in real-time data from on-premises systems and monitored cloud platforms and automatically compares that data against public compliance frameworks. The portal uses plain language to explain where gaps exist and how they can be addressed. IT can automate remediations or perform them manually. Customers also have the option to meet with Pointnext engineers to help resolve any issues.
According to HPE, GreenLake Central can benefit developers who can write, release and deploy code more quickly. They can also access a variety of tools and services from HPE and its partners, including Cloud Foundation templates. In addition, GreenLake Central provides an automation engine to help developers integrate their existing tool sets and images into their hybrid environments, while offering them a single workbench for designing and creating their applications.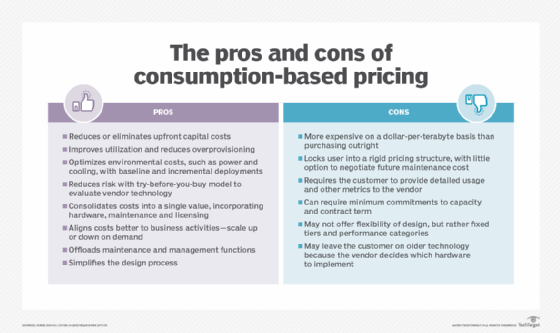 Moving ahead with GreenLake Central
GreenLake Central is free to GreenLake customers. However, this does not include optional services available through the portal. Customers must subscribe to those individually. For example, they can opt in for services such as GreenLake Private Cloud, GreenLake Containers or Continuous Compliance, which enables customers to work with HPE experts to tailor their frameworks to specific compliance areas.
Even without the extra services, GreenLake Central offers customers a wide range of features, which they can access for free and start using immediately. In fact, they have little to lose by trying it out, especially with its ability to provide insights into public cloud platforms.
Of course, signing up for GreenLake Central also means making an even greater commitment to the HPE ecosystem, which might not sit easily with some customers. Customers might also be uneasy about giving an online service such extensive access to information about their on-premises systems and cloud platforms.
If HPE GreenLake users are OK with these issues, GreenLake Central could be well worth the effort of adopting, especially if the service can save money.