Minerva Studio - stock.adobe.com
The new normal for enterprise data governance
Mastercard data exec highlights the foundational role of enterprise data governance during the pandemic era with more people working from home and new demands on businesses.
Data is helping organizations to navigate the challenges wrought by the global coronavirus pandemic.
The ability to effectively use data during the pandemic has also brought into focus the role of enterprise data governance. At Forrester Research's Data Strategy & Insights virtual conference, data executives and analysts detailed approaches and challenges for enterprise data governance in the pandemic era.
JoAnn Stonier, chief data officer at Mastercard, provided insight into how the global credit card payment processor has been handling its data needs during the pandemic. With many employees working from home and the demands on merchants and financial institutions under new pressures, she said Mastercard's data governance policies continued to be effective.
"We always had very strong data governance," Stonier said during a panel session on Oct. 15. "We also had very strong data tools that we were using, but in order to handle the increased data needs, we needed to leverage those tools, methods and data governance in new and different ways."
Part of Mastercard's enterprise data governance strategy includes data responsibility principles for how data can be used and shared. While Mastercard has worked to establish strong governance and data sharing policies, Stonier said she's seen during the pandemic that many organizations do not have the ability to share data because they don't have governance in place that enables sharing.
"The vision for my team is to enable data innovation, while navigating current and future risk," Stonier said. "You have to keep looking ahead, because the world of data changes so much."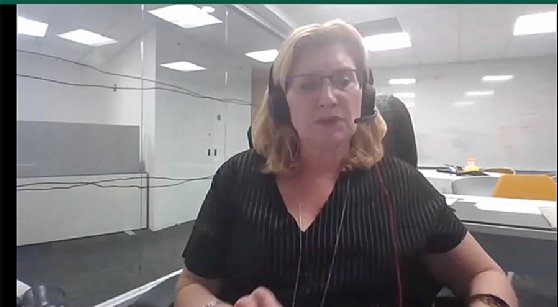 Enterprise data governance should not be the first step
While enterprise data governance is important, it shouldn't be the first step for a data project within an organization, said Harinder Singh, former global director of data at multinational brewing giant AB InBev, parent of Anheuser-Busch.
Singh emphasized that there is more to being successful with data than just having the right enterprise data governance plan in place. He said data quality and data governance efforts are often tightly coupled within organizations, but that's not necessarily the best way to start a data project.
The vision for my team is to enable data innovation, while navigating current and future risk. You have to keep looking ahead, because the world of data changes so much.

JoAnn StonierChief data officer, Mastercard
"I think a lot of companies get bogged down with data governance first," Singh said during a fireside chat session. "I think for a data project in the innovation space to be successful, speed is more important than governance."
Singh suggested that organizations first pick a small use case for a given data set and try out different prototypes to see what works best.
"If you worry about data governance from day one, you're never going to be able to deliver the value and if there is no value, there is no data project," Singh said. "So, I think going at speed is more important, but then once you have achieved the desired result applying quality and governance and control on top becomes super critical."
Data governance is also a people problem
Meanwhile, Forrester analyst Brian Hopkins said during another session that managing data is also a people problem.
According to Hopkins, people should be trained in data literacy both for their organization's own data, as well as data that comes from partners and suppliers. Conforming to data governance policies also involves people challenges.
"They need to understand how to interpret data and understand what that means in the context of how their suppliers and partners are behaving," Hopkins said. "Once you've trained them up to be literate, then you need to look at the decisions they make and the processes by which they make those decisions and ensure that they conform to governance policies."