adimas - Fotolia
AI fraud detection tools can help fight rising e-commerce fraud
As the coronavirus pandemic has forced more businesses online, e-commerce fraud has spiked. AI fraud detection and prevention tools, however, can help merchants.
E-commerce fraud has increased as COVID-19 continues to pressure retailers to take stores online, and established online retailers increase their sales.
Early in the course of the coronavirus pandemic in the U.S., AI fraud detection and prevention software vendor Fraud.net saw a 40% rise in online retail fraud attempts.
Meanwhile, a series of benchmarking surveys by the nonprofit professional organization Association of Certified Fraud Examiners reported that 77% of respondents observed an increase in fraud as of August 2020.
More fraud
While it's still too early to tell, experts anticipate fraud, including chargeback (returning a payment to a customer's credit or debit card) and identity manipulation, will continue to increase due to the coronavirus pandemic. Fraudsters have likely collected more information and are storing it to use later.
Fraud also could hit the finance industry hard, noted Dan Krebs, vice president of business operations at Fraud.net, as federal money distributed from stimulus checks is vulnerable to interception by fraudsters.
Yet enterprises aren't blind to the growth of fraud. Krebs says more companies are showing interest in its cloud-based fraud prevention suite. Fraud.Net employs analytics and AI, including supervised and unsupervised machine learning models, to detect and stay ahead of fraud.
Krebs described the setup process as quick -- customers can use REST APIs to bring data into the platform, and, generally, about 50% of fraud can be detected using the contents of a company's backlog.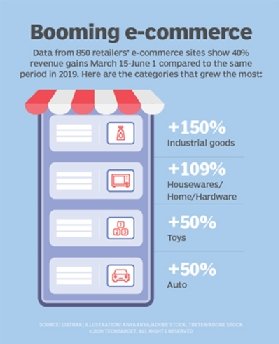 For financial institutes previously reliant upon on-premises fraud detection, the COVID-19 crisis is bringing them into cloud-based AI fraud prevention and shortening lengthy digital transformation projects.
"It's probably going to force them to do five years of upgrades and innovation in three years or less," Krebs said.
COVID-19 has also drastically affected retailers' digital transformation plans.
With their physical stores closed, "many merchants are being forced into the online world," said Swami Vaithianathasamy, vice president of data science at Signifyd.
Online merchants are seeing an influx of orders and with it, more fraud, Vaithianathasamy said.
AI fraud detection
Signifyd, founded in 2011, sells an e-commerce fraud and chargeback protection platform. The system uses supervised and unsupervised machine learning and humans-in-the-loop to detect and block abnormal and potentially fraudulent transactions.
The system evaluates around 5,000 features to determine if a transaction is potentially fraudulent.
It's one of those times where machine learning and data science in general can give a helping hand.

Swami VaithianathasamyVice president, data science, Signifyd
Signifyd has seen an increase in customers over the past several months as well as a rise in fraud attempts. Those numbers are expected to rise even further as the holiday season approaches.
Recent surveys by Signifyd indicate that the colloquially named "friendly fraud," which includes falsely claiming to have not received a product to get a refund, has increased dramatically over the last several months.
About a third of the 1,500 respondents in a September survey admitted committing friendly fraud, versus about 14% of respondents surveyed in January, according to Signifyd.
The world has changed quickly, and merchants are still catching up to all the changes, Vaithianathasamy said.
"It's one of those times where machine learning and data science in general can give a helping hand in making sure these merchants are able to survive past these really tough times," he said.