Organizations hire ethicists for AI ethical concerns
As organizations wrestle with AI ethical concerns, they need to create AI ethicist roles or develop teams to consider issues around data governance, data privacy and AI ethics.
The Joint Artificial Intelligence Center (JAIC), a newly formed AI arm of the Department of Defense, plans to hire an AI ethicist to help address AI ethical concerns and guide the DoD in researching and deploying these technologies.
Walmart recently created and filled a digital citizenship role to advise the retail corporation on issues associated with emerging technologies, data governance and privacy.
Meanwhile, a quick search for "AI ethics" on some of the leading employment websites yields dozens of relevant job posting from a wide range of organizations across the country.
Data and AI ethics are becoming increasingly important to organizations across many industries, as organizations look to get ahead of potential AI ethical concerns.
New understandings
"All organizations aspire to behave ethically and for their employees to behave ethically," said David Schatsky, managing director at Deloitte. "It's not that suddenly ethics is important and it wasn't before."
Ethics have, indeed, always been important, but organizations may not have fully understood the ethical implications of technology before, Schatsky said.
Society, he said, is usually lagging behind new technologies and how to properly understand, use and govern them.
All organizations aspire to behave ethically.

David SchatskyManaging director, Deloitte
Organizations are beginning to understand just how broad the ethical implications of AI technology can be, Schatsky said. At the same time, organizations understand they have broader ethical responsibilities then they may have had years ago.
That has helped spark the strategy of forming AI and data ethics teams and hiring ethicists.
"There's definitely a need to focus on these questions (of AI ethics)," Schatsky said.
AI ethics in the military
The JAIC's plan to hire an AI ethicist comes almost a year after Google removed itself from the running for a lucrative military contract, dubbed the JEDI contract, and said it would not renew its Maven contract with the Pentagon in 2019. Project Maven had Google providing AI to the Pentagon that would analyze drone footage.
However, in an Aug. 30 media briefing, Lt. Gen. John N.T. Shanahan, director of JAIC, said Google's withdrawal from the Maven project isn't directly related to plans to hire an AI ethicist. Instead, it appears to be related AI ethical concerns from the public over the military's use of AI.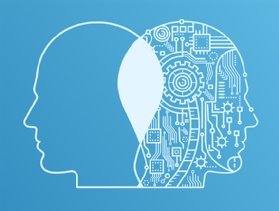 "It's incumbent upon us -- and I think we have to do a better job, quite honestly -- to provide a little bit more clarity and transparency about what we're doing with artificial intelligence, without ever having to delve into deep operational details," Lt. Gen. Shanahan said.
The JAIC was founded last year to help accelerate the DoD's deployment of AI, as well as guide the department in AI ethics and safety, aid U.S. cybersecurity efforts and establish partnerships with academia, industry, allies and partners.
Just two years ago, Lt. Gen. Shanahan said he wasn't thinking about hiring an AI ethicist.
"But," he said, "it's at the forefront of my thinking now."
Growing importance
The role of AI ethicist, or similar roles concerning ethics, data governance or data privacy, such as Walmart's new digital citizenship role, which the retailer revealed in September, seems to be genuine., Schatsky said.
"I wouldn't think (organizations) are just window dressing with these new AI ethics roles," he said.
Organizations "need to develop a view of what ethics mean to them and their stakeholders," Schatsky said.
By establishing firm AI and data ethics practices, organizations might finally have a chance to get "a little bit ahead" of the technology," he said.
Last year, multinational advisory group KPMG listed the role of AI ethicist as one of the top AI hires companies need to succeed in 2019.
Dig Deeper on AI business strategies