pathdoc - stock.adobe.com
IBM reveals new NLP features for Watson Discovery
The tech giant said the new features will help users parse through complex business-specific documents in highly regulated industries such as finance and insurance.
IBM said it is adding new natural language processing features to Watson Discovery, its AI search and text analytics platform.
The new features, revealed Wednesday, enable customers to train Watson Discovery to read, understand and surface accurate answers from large, complex and industry-specific skills, without the need for data science skills.
Watson Discovery's new Smart Document Understanding feature includes a pre-trained model that automatically understands the visual structure and layout of a document, without extra input from a developer or data scientists. The feature is available now in the Plus, Enterprise and Premium plans.
"Out of the three new planned features being infused into IBM Watson Discovery … I think users will be most drawn to smart document understanding," said Ritu Jyoti, an analyst at IDC. "Time to value is critical in the age of AI adoption and lack of appropriate skills and talent."
"This capability helps achieve agility and reduction in additional costs and resources," she added.
Another new feature is automatic text pattern detection, an advanced pattern creation tool that's currently available in beta for Plus, Premium and Enterprise customers.
The feature enables user to quickly identify business-specific text patterns within documents.
Watson Discovery also includes a new custom entity extractor feature, now in beta, that enables enterprises to train natural language processing (NLP) models to identify business-specific words and phrases.
Jyoti said this feature reduces the effort needed for data preparation, simplifies labeling with active learning and bulk annotation capabilities, and enables simple model deployment that can accelerate training time.
A lot of what Discovery is doing is improving human performance.

Dan MillerAnalyst, Opus Research
Meanwhile, Dan Miller, an analyst at Opus Research, said that what the new technologies in Watson Discovery enable previously required much human effort and manpower.
"IBM over the years has accelerated the path from research to product to people using the product to the needs they detect," Miller said. "A lot of what Discovery is doing is improving human performance."
Targeting highly regulated industries
The new Watson Discovery features will help customers in the financial, insurance and legal industries improve customer service and sift through complex documents.
"They're going into some of the most highly regulated industries, and they're well aware of it," Miller said.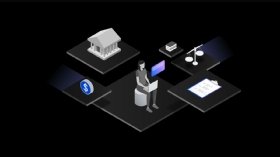 Since these industries are highly regulated, compliance (both in terms of ethics and privacy) is important, Miller continued.
"Now it's incumbent on solution providers like IBM to make sure that they're not violating any rules of ethics … [and] somebody's privacy," Miller said.
He said IBM has accounted for compliance and inputted industry-specific rules in Watson Discovery.
For example, if you're working with Watson Discovery to get an answer about an investment, for example, the system will surface rules about privacy requirements.
And in a legal case in which some information must be redacted, Discovery contains enough intelligence to answer the question while blocking out the redacted information, Miller said.
"It's a pretty complex offering," he continued. "It looks like a lot of thought went into it, and it definitely moves the ball ahead in terms of accurate research using virtual assistants to answer questions more precisely."
Dig Deeper on Enterprise applications of AI