Laurent - stock.adobe.com
New, updated IBM AI tech bring better NLP, NLU to business users
IBM is commercializing its AI governance tool, AI FactSheets, and bringing more natural language capabilities to some of its Watson products.
IBM on Wednesday introduced new and updated AI capabilities to its Watson products, highlighting the long-established tech giant's drive to further embed machine learning, natural language processing and natural language understanding in its enterprise products.
Among several moves, IBM said it plans to make Reading Comprehension, currently in beta in IBM Watson Discovery, as a planned feature to enable users to more easily search enterprise documents using natural language.
IBM also said it will add FAQ Extraction, in beta in IBM Watson Assistant's search skill, as a planned new feature. The tool enables businesses to keep virtual assistants up to date more efficiently by automatically extracting relevant data from preselected sources.
From research to production
The updates highlight an ongoing loop of innovation at IBM, said Ritu Jyoti, program vice president of AI research at IDC. In this case, IBM Research NLP and NLU technologies from Project Debater, IBM's debating AI system, are used to roll out capabilities to help automate and generate accurate and trusted data.
"From my perspective, the emphasis is on business documents -- troves of corporate documents; more precise and accurate responses will greatly impact business resilience, productivity and time to value," Jyoti said.
Meanwhile, a new intent classification model designed to enable users to train virtual assistants more quickly with less data without sacrificing accuracy is now available in Watson Assistant.
Earlier this year, governments and organizations used some of the new beta capabilities to help quickly release chatbots that offered information on COVID-19.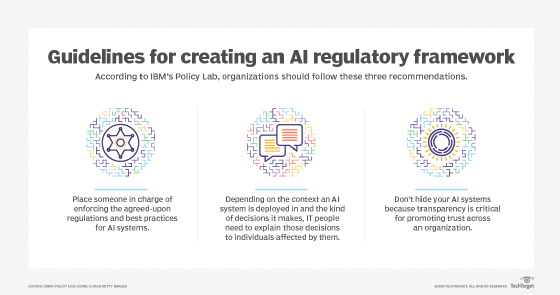 AI governance
IBM also plans to commercialize AI FactSheets, a service that, like nutrition labels for food, would provide information about an AI model's essential characteristics, such as the model's intended purpose, performance and data it was trained on.
By commercializing AI FactSheets in Cloud Pak for Data, IBM is bringing forward a tool designed to create more trust in AI models to business organizations.
The FactSheet can be tailored to the needs and preferences of different users and audiences.

Ritu JyotiProgram vice president of AI research, IDC
The tool can automatically capture important information about a model's performance, providing organizations with real-time reporting on a model's performance. Organizations can also use AI FactSheets to better define information collected on a model, including how it was created, tested, trained, deployed and evaluated, Jyoti said.
"The FactSheet can be tailored to the needs and preferences of different users and audiences, enabling collaboration across varying levels of technical expertise that otherwise wouldn't be possible," she said.
By collecting and defining all this information, the tool could help organizations overcome the challenge of monitoring and documenting an AI model's lifecycle to set up AI governance policies, Jyoti said.
"With proper governance of AI, we can prevent undesirable outcomes -- including models unintentionally harboring bias, being trained with improper or unapproved information, or even having unexpected shifts in performance," she explained.
AWS also jumped into the burgeoning market for explainable AI and AI bias mitigation this week with a new product release at its AWS re:Invent 2020 virtual conference earlier this week.