Evaluate
Weigh the pros and cons of technologies, products and projects you are considering.
Machine learning applications: From lab to enterprise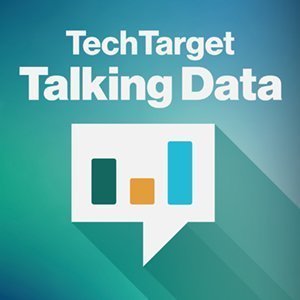 Listen to this podcast
The process from lab idea to enterprise reality may challenge machine learning applications. Learn how implementers are navigating the journey to practical use.
Machine learning applications making the move from the lab to the enterprise may be a bit like bags in overhead compartments on commercial airlines; there may be some shifting during the flight. The result is that changes in approach may be necessary as machine and deep learning models meet reality.
How the new technologies fair in actual operation is the topic of this edition of the Talking Data podcast. Joining the regular podcast crew is Nicole Laskowski, senior news editor at SearchCIO and contributor to SearchEnterpriseAI.
Learning models that underlie machine learning applications can carry forward unconscious bias or fall short in terms of fairness, Laskowski says during the course of this wide-ranging discussion of recent AI activity. Such suspect activity, she notes, was highlighted in author Cathy O'Neil's widely cited 2016 book, Weapons of Math Destruction.
Laskowski notes, however, that research on machine learning practices is showing some progress rooting out the types of models that can lead to massive failures. This same research indicated machine learning is evolving to become a much more dynamic, "continually evolving practice than many people have yet to realize," according to a survey by O'Reilly Media.
The podcast also covers lessons learned from Schooled in AI, a SearchCIO podcast series focused on how academic AI projects influence the larger, ongoing commercialization of AI techniques. The series looks at machine learning applications and robotics work being done at Carnegie Mellon University, with a special eye toward what this means to enterprises generally and to chief information officers.
During this episode of the Taking Data podcast, Laskowski talks about the issues involved with the training of both autonomous vehicles and virtual humans at Carnegie Mellon, a longtime hotbed of AI. Listen to the podcast and dig into key trends in enterprise AI today.