Evaluate
Weigh the pros and cons of technologies, products and projects you are considering.
Future of telemedicine is changing, thanks to emerging technologies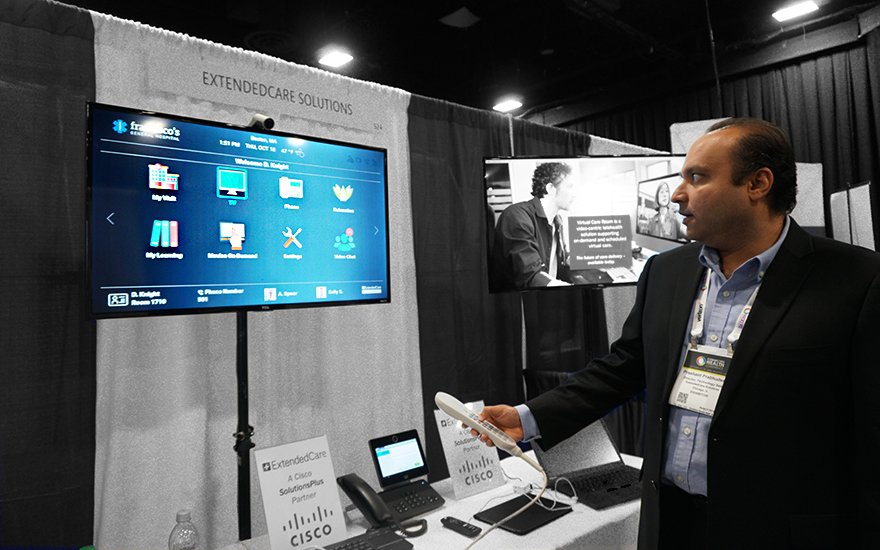 Source:
Yumeng Ren/TechTarget
Visual Editor:
Yumeng Ren
Given that clinician shortages and patient engagement are among the biggest concerns in the healthcare system, a virtual clinic can help providers save time in their workflow and give patients more access to their health information and health educational materials.
For example, a virtual clinic developed by ExtendedCare Solutions is not a futuristic complex filled with robots and complicated medical equipment. Instead, it features an interactive bedside monitor that connects to a video phone, which can be installed in a physician's office, a nurse's station or even in a translator's office if the care team needs language services to communicate with a patient. Inpatients can easily use the monitor to file many different requests, get to know their care team and collaborate with them, and watch the videos assigned by physicians to educate themselves about their pathologies and discharge instructions before they go home.
Parkland Hospital in Dallas has installed 1,000 of these bedside monitors and has used the devices for about three years, said Prashant Prabhudesai, director of technical sales at ExtendedCare Solutions. Nurses and clinicians use the platform to provide educational materials to patients.
"When the patient is about to go home, that video can be assigned so that the patient can watch it as many times as they want," Prabhudesai said. "The advantage of that is they can completely understand as opposed to getting the same instruction from a person."
From the provider's perspective, in addition to making sure patients are well-informed about their conditions, the automated request filing system can route nonemergency requests, such as asking for ice chips, to service staff. Nurses and physicians can focus on caring for patients in the most need while other patients get their requests served in an efficient way.
Whenever patients tap the "Request" button on the screen, the virtual clinic system sends out a notification. Hospitals generally integrate the platform on the back end into their existing notification systems, Prabhudesai said.
Another function of the bedside monitor is to send patients surveys before they leave the hospital to evaluate their satisfaction about their care.
View All Photo Stories