Fronthaul, also known as mobile fronthaul, is a term that refers to the fiber-based connection of the cloud radio access network (C-RAN), a new type of cellular network architecture of centralized baseband units (BBUs) and remote radio heads (RRHs) at the access layer of the network.
Fronthaul emerged from the development of Long-Term Evolution-Advanced (LTE-Advanced) networks, which gained International Telecommunication Union (ITU) approval in 2012. Fronthaul complements the backhaul connections between the central network and BBU, enabling the rapid transfer of data and denser network coverage.
Adoption of fronthaul technology has accelerated in recent years with the increasing demand for C-RAN deployments and the emergence of fifth-generation (5G) technology. With 5G technology, fronthaul is used to support all generations of wireless communications. Fronthaul configurations and their adaptability are crucial to balance the latency, reliability and throughput demands of advanced applications on 5G networks.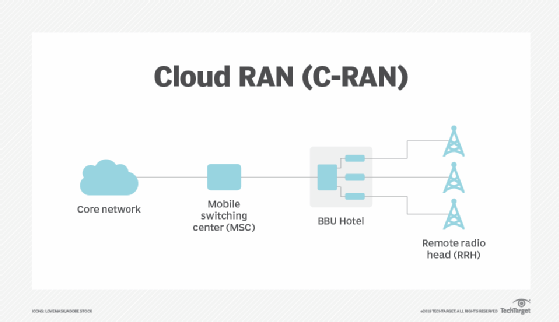 This was last updated in
March 2021
Continue Reading About fronthaul
Dig Deeper on Mobile operating systems and devices