Meet the Editors
SearchSecurity has a team of dedicated editors who bring you the best and timeliest security information available -- all at no cost to you. Our staff researches, writes and aggregates information from across the web to ensure you're always up to date on the latest security news and technologies. We keep in contact with users and top technical experts to bring you a constant stream of fresh, original content and technical advice. Here's a look at who's behind the site: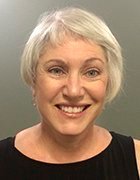 Kate Gerwig Editorial Director [email protected]
As editorial director of TechTarget's Networking and Security Media Group, Kate works closely with the editorial staff to develop relevant content for the company's networking and security sites -- SearchNetworking, SearchSecurity, SearchUnifiedCommunications, SearchCloudSecurity and SearchCompliance. Before joining TechTarget, Kate covered telecommunications and the internet for more than 15 years for a variety of magazines, websites and wire services. She was also principal analyst of enterprise network services at Current Analysis Inc. She received a master's in journalism from the University of Missouri and a B.A. in communications from the University of Vermont.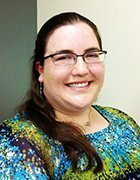 Sharon Shea Executive Editor [email protected]
Sharon Shea is executive editor of the Security Media Group, overseeing SearchSecurity, SearchCloudSecurity and SearchCompliance. Shea joined TechTarget in 2011 as a marketing copywriter and then became an editor for the Security Media Group, after which she launched IoT Agenda, creating and managing the IoT Agenda guest contributor network. She graduated from Suffolk University with a BSJ in print journalism and minor in advertising.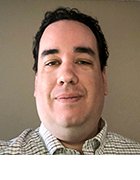 Kyle Johnson Technology Editor [email protected]
Kyle Johnson is a technology editor for SearchSecurity and SearchNetworking, where he covers endpoint security, alongside other security topics that interest him. He also currently manages the guest contributor program for both websites. Kyle joined TechTarget in 2018 as site editor for BrianMadden.com under executive editor Jack Madden before the website shut down in 2020. He has over seven years of experience in digital publishing -- both in an editorial capacity and in content marketing. Kyle graduated from Arizona State University with a bachelor's degree in English and history. Isabella Harford Assistant Site Editor [email protected]
Isabella Harford is an assistant site editor for SearchSecurity at TechTarget. She began working at TechTarget after graduating from Boston University in 2021 with a major in political science and a minor in journalism. During her free time, she can be found reading, listening to podcasts and taking walks on the Esplanade along the Charles River.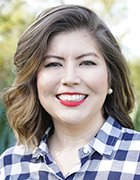 Alissa Irei Senior Writer [email protected]
Alissa Irei is a senior writer in the Networking and Security Media Group, contributing to SearchNetworking, SearchSecurity and SearchUnifiedCommunications. In previous roles at TechTarget, she was features and e-zine editor for Network Evolution and site editor of SearchSDN. Alissa graduated from the Medill School of Journalism at Northwestern University with a master's degree in journalism, going on to work as a videographer, producer, video editor and on-air journalist for ABC and NBC news outlets in Montana and South Carolina. She later served as a lead editor at a Boston-based content marketing firm, as well as the editorial and creative services director at a private college in Massachusetts. Her work as a multimedia reporter has also appeared in the Phoenix New Times, AOL's Politics Daily and the Military Times.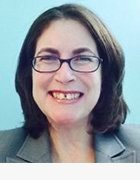 Sandra Gittlen Editor at Large [email protected]
Sandra Gittlen is editor at large for TechTarget's Networking and Security Media Group. She joined TechTarget in 2019 to write on a wide range of networking and security topics. Sandra has written about enterprise technologies and IT overall for nearly 25 years. For 15 years, she was a freelancer with a client portfolio that ranged from industry publications to companies targeting IT buyers. Prior to freelancing, Sandra was an editor and reporter at IDG's Network World. She is a graduate of the University of Wisconsin-Madison.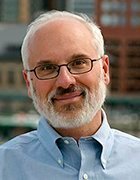 Chuck Moozakis Editor at Large [email protected]
Chuck Moozakis is editor at large of the Networking and Security Media Group. Formerly, he served as the Networking Group's executive editor and site editor for SearchNetworking. Chuck has covered networking, telecommunications, new media and print production technologies for more than 25 years. Prior to joining TechTarget, Chuck was editor in chief at News & Tech and also served as senior editor for InternetWeek.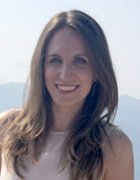 Alicia Landsberg Managing Editor [email protected]
Alicia Landsberg is the managing editor for the Networking and Security Media Group. Prior, she served as a senior editor producing product content for areas in Data Center Virtualization, Cloud DevOps and Health IT. Alicia worked in educational publishing at Pearson and Cengage Learning before joining TechTarget in 2016. She has also reported and written for several print and online publications throughout her career.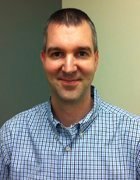 Rob Wright News Director [email protected]
Rob Wright has been writing about technology for nearly 20 years. He joined TechTarget in 2014 as site editor of SearchSecurity and later served as the site's executive editor. Prior to TechTarget, he served as a managing editor and senior editor at CRN, and he also worked for Tom's Hardware Guide as a managing editor covering PC technology, gaming and digital entertainment. He began his career as a technology reporter in 2000 with VARBusiness, where he served as a senior editor. Before becoming a technology journalist, Rob served as a daily newspaper reporter in Virginia. Rob graduated from the University of Richmond with a double major in English and journalism.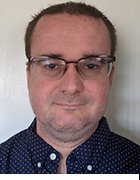 Shaun Nichols Senior News Writer [email protected]
With 15 years of experience as a reporter, Shaun Nichols has been covering the enterprise technology market since the days when the iPod had a hard drive and phones had actual buttons. He has written for international publications including VNUnet, V3, The Register and Lawrence Berkeley National Laboratory, covering everything from embedded controllers to supercomputers. Shaun lives in the San Francisco Bay Area and in his free time enjoys cooking, gardening, playing video games and watching sports. He is an avid 49ers, Giants and Warriors fan.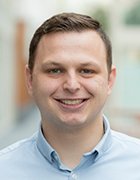 Alexander Culafi News Writer [email protected]
Alex is a writer, journalist and podcaster based in Boston, Mass. Prior to TechTarget, Alex worked as editor and producer for VentureFizz, a local job board and content outlet. He also went to Emerson College, where he graduated with a journalism degree in 2016. Alex is passionate about all sorts of things, including video games, podcasting and weightlifting. You can find his podcast, Three Unprepared Men, on iTunes, SoundCloud, Google Play and Spotify.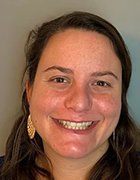 Arielle Waldman News Writer [email protected]
Arielle Waldman recently returned to Massachusetts after 12 years in Florida, where she graduated from the University of Tampa. After graduation, she worked as a reporter for the Tampa Bay Times covering business and writing features articles. As a news writer for TechTarget, she covers security. She likes to read (mostly mystery novels), cook, travel and go to the beach whenever weather permits.