Share this item with your network:
Managing and protecting all enterprise data

Fernando Cortés - Fotolia
Cloud storage adoption decisions weigh capacity and cost
Acquiring storage capacity -- particularly for backup, archiving, DR and collaborative purposes -- dominates as the main reason for storage cloud adoption trends in the enterprise.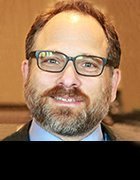 By
You probably aren't surprised to hear cloud storage adoption is steadily increasing, but there's a good chance...
Continue Reading This Article
Enjoy this article as well as all of our content, including E-Guides, news, tips and more.
that it's growing faster than you expected. According to a 2017 study of senior business executives by Teradata, more than half of business-critical data will find a home in cloud storage by 2019, including 56% of IT, 53% customer and 51% financial data.
TechTarget Research showed that 23% of businesses rely on cloud storage for more than half of their total data storage capacity, and 93% said they're storing some data in the cloud. Nearly a third of respondents have turned to the cloud for off-premises cloud storage services, such as Amazon Simple Storage Service (S3); 21% for enterprise file sync and share; and 13% for off-premises, cloud-based backup as a service.
The amount of data stored in the cloud varies greatly. The average total cloud storage capacity purchased by respondents was 375 TB -- with 6.5% buying more than a petabyte. Seventy percent added less than 50 TB, and 51% actually bought less than 10 TB. Another 19% added 10 TB to 49 TB.
Applications driving cloud storage adoption
So as cloud storage adoption increases, what are enterprises doing with all this capacity? Well, a significant majority are using cloud storage for data protection purposes. Sixty percent are using it for backup, 40% for disaster recovery and 40% for archiving. Meanwhile, 41% have gone with cloud storage adoption for collaboration or file sharing, 34% for primary storage for production data and 16% for nearline storage for secondary data.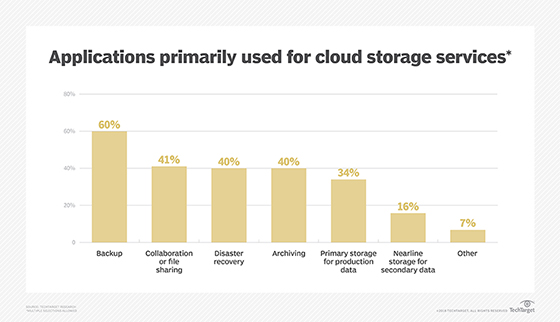 Cloud storage costs -- including capacity charges, transaction fees and transmission fees -- were the most important consideration for nearly three-quarters of respondents when shopping for cloud services. Encryption for both in-flight and at-rest data was next with a one-third citing it. Protocols supported, including Amazon S3, NFS, OpenStack, REST and WebDAV, were most important for one-fifth of respondents, and latency or throughput for 16%. Number or location of storage service's backup sites, data retention policy and support for virtual machines for cloud-based recovery tied for fifth place at 12% apiece.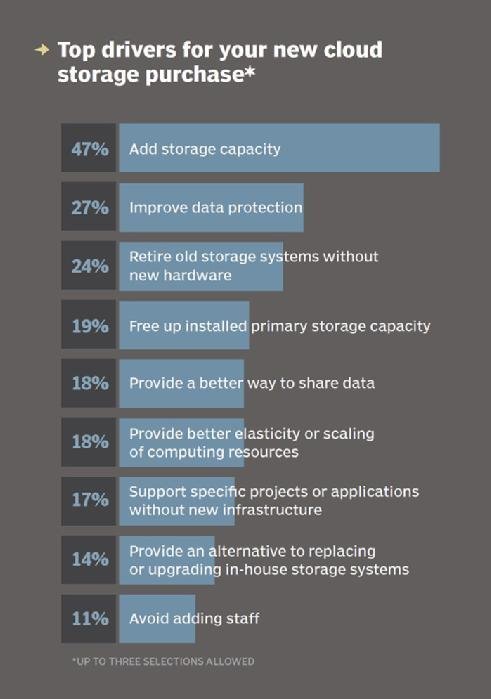 As with anything IT, cloud service providers often lowered their prices to seal a deal. So while 29% received no discount at all, providers knocked as much as 9% off the monthly sticker price for 8.7% of respondents, with 13% getting 10% to 24% off, and 4% receiving 25% to 49% off. Vendors gave an extra discount above the initial one offered to 8% of those surveyed.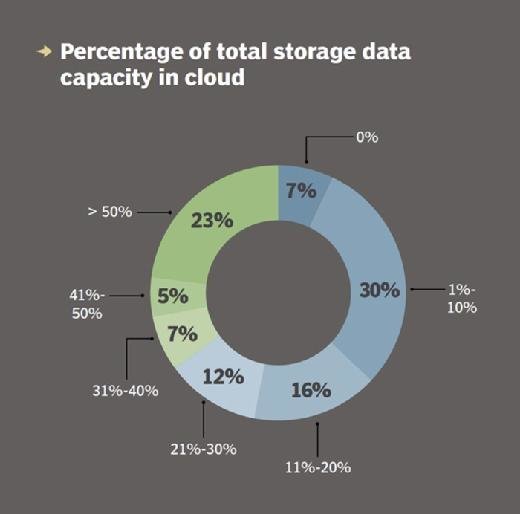 Other concessions made by cloud storage vendors included an enhanced service level (7%), additional storage (6%), an extra year of maintenance and creative payment terms (4% each).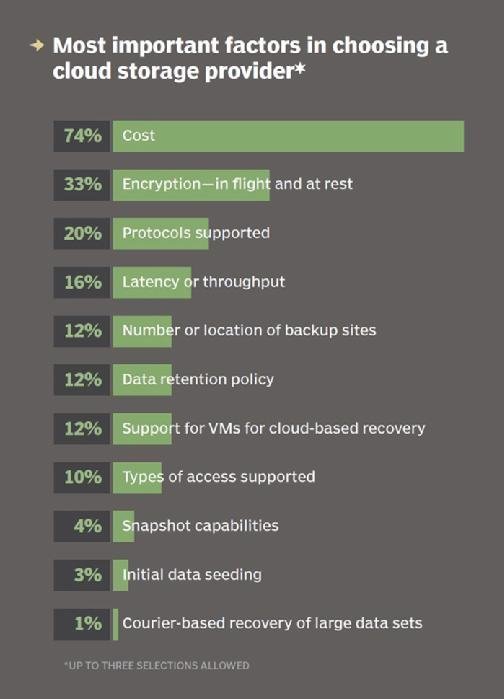 All those surveyed intended to buy new or additional cloud storage services in within a year, with nearly half (46%) looking to buy in the nine- to 12-month timeframe. Twenty percent said they expect to add cloud storage within three months, with 17% looking at three to six months and another 17% aiming for six to nine months.
Cloud storage vendors in demand
More than half (53%) of organizations surveyed considered selecting Amazon as their cloud storage provider. The rest planned to go with Microsoft (40%), followed by Google (21%), IBM (10%) and Hewlett Packard Enterprise (7.5%) to round out the top five.
Forty-seven percent cited the need to add capacity as the reason for turning to cloud storage, making it the No. 1 reason for cloud storage adoption by 20 percentage points over second place finisher, improving data protection. These were followed by wanting to retire old storage systems without replacing them with new hardware, a need to free up installed primary storage capacity, looking for a better way to share data, more elasticity in computing resources -- scalability up and down -- and supporting specific business projects or applications without having to build new infrastructure.
Dig Deeper on Cloud storage