Share this item with your network:
Managing and protecting all enterprise data

Fotolia
IT infrastructure automation boosts digital initiatives
Embracing automation through concepts like composable infrastructure cuts back on the use of manual IT tasks, which inhibit the success of digital business.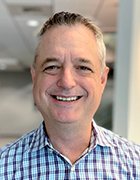 By
With businesses becoming more digitally dependent and IT responsibilities outpacing budgets, IT shops are being forced to evolve. This transformation requires not just a change in infrastructure technology, but in the organization of IT personnel as well -- an organizational makeover that often determines the success of digital business.
As firms drive new digital initiatives, such as developing digital products and services, using analytics and investing in application development, IT services have started to have a more direct effect on revenue opportunities. As a result, IT must become more responsive in order to speed up the delivery of those new services.
To improve responsiveness, IT shops often shift personnel to work directly with the line-of-business teams to understand their demands better. Companies add budget and headcount to address this increase in IT demands and support each new initiative, while simultaneously adding budget to support the increased infrastructure needed to handle the new initiatives. Or you could find a new way to get the same results.
The new way
Ultimately, it's the desire to find innovative ways to dramatically reduce the cost of routine IT maintenance and management that drives demand for infrastructure transformation. The end result is an as-a-service infrastructure that frees existing personnel to cover the added responsibilities and speed delivery of IT services. Multiple emergent technologies, such as flash storage, deliver transformational benefits in terms of performance, efficiency and TCO that can help. Technologies like flash are only part of the story, however. Another possibility that's just as beneficial is IT infrastructure automation.
Manual tasks inhibit digital business. Every hour a highly trained IT resource spends on a manual -- and likely routine -- task is an hour that could have been spent helping to drive a potential revenue-generating digital initiative. As businesses increase their IT infrastructure automation efforts, an emerging concept called composable infrastructure has gained interest.
With composable infrastructure, infrastructure is virtualized to let resources be dynamically and efficiently allocated to individual applications.
With composable infrastructure, IT infrastructure is virtualized to dynamically and efficiently allocate resources to individual applications. Composable infrastructure also provides the necessary analytics to fine-tune infrastructure. Ideally, software ensures the right resources are available at the right time, new resources can be added on demand, and capacity or performance can be contracted when demand changes. Cisco, Hewlett Packard Enterprise, Kaminario and other vendors promote the composable infrastructure concept.
There are several factors to consider as composable infrastructure gains traction:
The intelligence to drive IT infrastructure automation: Arguably the first step in any effort to automate IT is knowing what to automate, along with when and how to do it efficiently. How much performance and capacity does each application need? How much can the infrastructure provide? How will these demands change over time? Providing this information requires the right level of intelligence and predictive analytics to understand the nature of each application's demand. Done right, this results in more efficient infrastructure design and a reduction in capital investment. An even more valuable likely benefit is in personnel resource savings, as this intelligence enables automatic tuning of the infrastructure.
Granularity of control: Intelligence is important, but the ability to use that intelligence offers the most tangible benefits. Composable infrastructure products typically provide controls, such as APIs, to enable programmatic management. In some cases, this lets the application automatically demand resources when it identifies increasing demand. The more likely near-term scenario is that these controls will be used to automate planned manual tasks, such as standing up infrastructure for the deployment of a new application. Or, for example, you could use the controls to automate the expansion of a virtual machine environment. As IT infrastructure automation efforts expand and the number of infrastructure elements -- e.g., performance and capacity -- that can be automatically controlled increases, the value of composable infrastructure increases.
Architectural scale: Every IT infrastructure option seems to be scalable these days. For composable infrastructure, capacity and even performance scalability are just part of the story. Necessary data services and data management must scale as well. In addition, for the infrastructure to support IT automation, a time element is added to that scale. So when a request for scale is made, the infrastructure must react in a timely and predictable manner. For this, composable infrastructure requires high-performing components and latency reduction across data interconnects.

Nonvolatile memory express (NVMe) plays a role here. While some view NVMe as just faster flash, the low-latency interconnect is critical to a scalable IT infrastructure effort. Data services add latency, and reducing the latency of the data path lets these data services extend to a broader infrastructure. Additionally, flexible scale isn't just about adding resources; it's also about freeing up resources that can be better used elsewhere.
The end goal is to deliver an infrastructure that can respond effectively to automation and reduce the number of manual tasks that must be handled by IT. Composable infrastructure isn't the only way to achieve IT infrastructure automation, however. Software-defined storage and converged infrastructure can also help automate IT and go a long way toward eliminating the enemy of digital business, manual IT tasks.
And the more manual your IT processes are, the less competitive you'll be as a digital business. As businesses seek to build an as-a-service infrastructure, composable infrastructure is another innovative step to create and automatic an on-demand data center.
Dig Deeper on Storage management and analytics