Edelweiss - Fotolia
Breaking down the parts of a CPaaS platform
Cloud-delivered communications are the backbone of many organizations. Review the key terms around CPaaS platform features and development tools with this glossary.
Every organization relies on communication tools, such as voice, messaging and video, but building a communications platform from the ground up takes a lot of time, resources and maintenance. For organizations that don't wish to take on all of the responsibility of building and hosting a communications platform on premises, communications platform as a service can be a good alternative.
CPaaS platforms provide all types of real-time communications capabilities through a cloud delivery model, leaving much of the maintenance to the vendor. CPaaS is an option for organizations that want to embed communications features into business apps. In addition, CPaaS providers offer tools that enable app customization.
Whether your organization is thinking about CPaaS or already uses it, this glossary will help refresh your knowledge of some of the capabilities CPaaS platforms deliver, as well as the tools CPaaS vendors can provide for a customized communications experience.
The features CPaaS platforms bring to the business
SMS. SMS is commonly called text messaging, though the acronym stands for Short Message Service. These messages can be sent a number of ways, including from voice over IP (VoIP) and some unified communications applications.
Unlike paging, SMS can work even if a receiving mobile device is inactive. SMS messages can be sent from a computer to a mobile device using an SMS gateway. For businesses, SMS is often used as a means of notification for customers.
Multimedia Messaging Service (MMS). MMS is similar to SMS; however, it provides the ability to send multimedia, such as audio, video and images, along with text. Developed by the 3rd Generation Partnership Project (3GPP), MMS enables multimedia messages to be sent between mobile phones, as well as other devices. Where SMS messaging typically has a 160-character limit per message, MMS has no standard size limit, and now, nearly every mobile device supports MMS.
Click to talk. Also known as click to call (CTC), it enables users to instantly connect from a web application to a real-time voice call using VoIP. Phone numbers can appear as hyperlinks on a webpage that can be clicked to convert the web traffic into a VoIP connection. CTC can streamline the process of turning internet traffic into customers by streamlining how people are able to reach a company. Phone numbers can be embedded in websites, email and banner advertisements.
Multifactor authentication (MFA). MFA is a system that uses multiple credentials to authenticate a user and prevent unauthorized access to targets such as a physical location, a computing device or a network. With MFA, even if a password database is compromised, attackers may not be able to gain access to their target.
Three of the most common identification factors are knowledge factors, possession factors and inherence factors. Examples of MFA include needing an ATM card and PIN to access an account or needing a USB hardware token with a single-use password to log in to a network.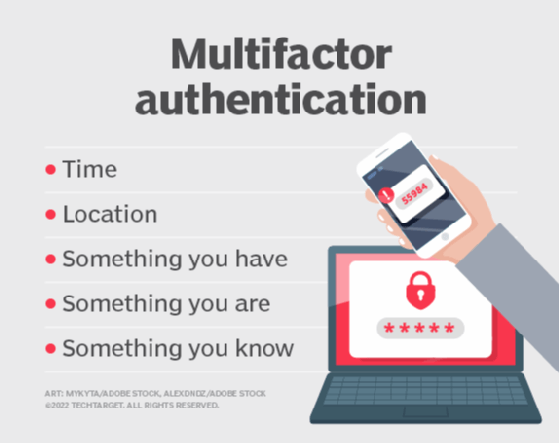 A peek behind the CPaaS curtain
API. This stands for application program interface, which enables features to be integrated into business applications by exposing designated data and enabling two software programs to communicate.
Private APIs are internal and typically used by a company's developers to improve on the organization's products and services but are not available for use by its customers. Public APIs can be used by anyone, without restriction. Partner APIs can be used by specific parties and are typically used between partnered companies to integrate software. CPaaS platforms use APIs to deliver communications features that organizations can embed into existing applications.
SDKs. Software development kits are vendor-provided tool sets that help program developers build custom applications for specific platforms. While SDKs are traditionally thought of as tools for mobile applications, they can be used in connection with websites and other digital platforms.
SDKs can include APIs, code samples and guides for developers to build applications without starting from scratch. They enable developers to create new tools efficiently because many components are prebuilt. If organizations need to add specific functionality, such as an automatic upload to a social media platform, to an application, SDKs are the simplest way for developers to make those additions.