Denys Rudyi - Fotolia
Avaya revenue report misses mark in first quarter of 2019
Avaya revenue fell short of projections for the first quarter of fiscal 2019, as the company continues to focus on selling more software and services.
Avaya missed its revenue targets in the first quarter of fiscal 2019, with earnings up 0.4% from the prior quarter and down 1.9% from the same period last year. However, the company continued to grow its cloud businesses, with the addition of 200,000 cloud seats.
Avaya reported revenue of $738 million in the quarter ended Dec. 31, 2018, after telling investors it would bring in between $740 million and $765 million. The company's stock price dropped nearly 12.5% in apparent reaction to the news Monday.
"While we did not meet our revenue expectations, I do not believe that this is indicative of the health of our business," Avaya CEO Jim Chirico told investors on a conference call. "In fact, there were two discrete items that impacted our performance."
Chirico attributed Avaya missing its first-quarter revenue targets to unfavorable currency exchange rates and to the federal government shutdown. Each of those factors cost the company $3 million, he said.
Avaya's finances have been under increased scrutiny, as customers, partners and investors look for signs that the company is returning to stability after restructuring its debt through a Chapter 11 bankruptcy filing in 2017. In fiscal 2018, Avaya revenue was down slightly, but still within the company's targets, and Avaya's flagship contact center business returned to growth.
To avoid missing revenue targets by as much as it did in the past quarter, Avaya needs to do a better job of managing expectations, said Hamed Khorsand, analyst at BWS Financial Inc., based in Woodland Hills, Calif. Because hardware and software are sold under different pricing models, pivoting to the cloud can involve short-term losses in the pursuit of long-term gains.
"I don't think there is anything wrong with the business," Khorsand said. "I think the business is still growing."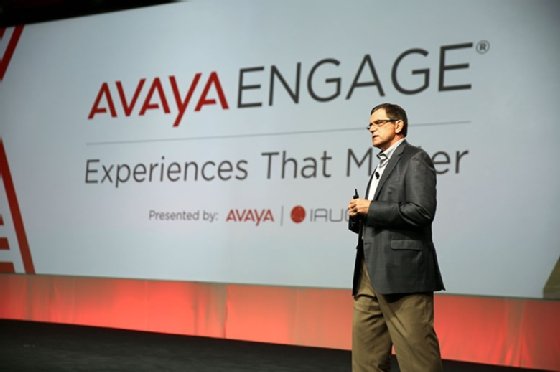 Avaya revenue filing shows growth in cloud
Avaya now has 3.7 million cloud seats, an increase of 200,000 seats since last quarter. Cloud still represents a small fraction of Avaya's 145 million unified communications and contact center seats.
Avaya has made targeting the midmarket a priority of the past year. In that segment, cloud seats rose 20% from the prior quarter, bringing the total to 225,000 seats. Enterprise cloud seats were up 18% from the preceding quarter.
Avaya is in the process of simplifying and rebranding its on-premises and cloud portfolio under the monikers Avaya IX Experiences and Avaya OneCloud. Last month, the company also launched a quicker way to deliver single-tenant clouds, which allow customers more customization than multi-tenant clouds.
Cloud sales once again comprised 11% of total Avaya revenue in the first quarter. The company expects cloud will account for 12% to 14% of its business in fiscal 2019 and as much as 25% by fiscal 2021.
Software and services revenue reached 83% of total revenue in the first quarter, an all-time high.
Executive leadership changes announced
Avaya announced two significant changes among its top ranks in conjunction with the first-quarter earnings report.
Laurent Philonenko, senior vice president for innovation, is leaving Avaya to become CEO of Servion Global Solutions, a customer experience management vendor. Philonenko joined Avaya in 2013 after stints with Cisco, Genesys and Alcatel.
Meanwhile, Kieran McGrath has joined Avaya as chief financial officer. He was most recently executive vice president and chief financial officer of CA Technologies. McGrath replaces Pat O'Malley, who is transitioning to become Avaya's senior vice president of growth initiatives.