ArtFamily - Fotolia
New Avaya video devices target huddle rooms
Avaya released new video hardware for huddle rooms this week, while also announcing plans to rent certain Avaya video devices through a monthly subscription.
Avaya released three new video conferencing devices, among them a collaboration unit that businesses can rent for a monthly fee. The pricing strategy could help the vendor battle more established video hardware makers, such as Logitech and Polycom.
The Avaya IX Collaboration Unit is an all-in-one device, with a camera, microphone and video codec, designed for use in small conference rooms, or huddle rooms. The product can be used with the Avaya video conferencing app, Equinox, or with any other Android-based video software.
Avaya also released two USB cameras for huddle rooms: the HC020 and the HC050. Those products work with a laptop running the Equinox client or Avaya's Scopia XT room systems. Unlike the IX Collaboration Unit, the USB cameras require a connection to a computer to process video.
The announcement this week was one of the most significant expansions of the Avaya video portfolio since the company's 2012 acquisition of video hardware vendor Radvision. Over the past several years, Avaya has continued selling Radvision's room systems under the XT brand and worked to integrate the company's technology into Equinox.
Avaya has now set its sights on the booming huddle room market, which is being targeted with USB conference cameras and cheap room systems from vendors, including Logitech, Polycom and Cisco.
"This will be a tough sell for them, given the already crowded market," said Irwin Lazar, analyst at Nemertes Research in Mokena, Ill.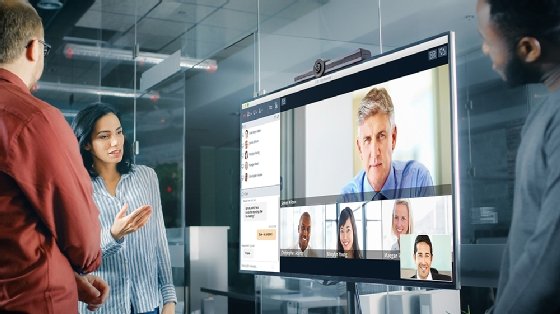 Subscription pricing for Avaya video products
Piggybacking on the growing interest in subscription-based pricing for cloud software, Avaya will apply that same pricing model to the IX Collaboration Unit.
Rather than paying $899 to buy the IX Collaboration devices, businesses will have the option of renting them for between $19 and $24 per month, depending on the length of the contract.
Avaya will also bundle the cost of subscriptions to Equinox, so businesses can obtain both the hardware and software for under $45 per month. However, under the new pricing model, dubbed Huddle as a Service, businesses will need to return the devices to Avaya at the end of the contract term.
"Avaya Huddle as a Service appears to be a differentiated offer in the intensifying huddle room technology segment," said Rob Arnold, analyst at Frost & Sullivan.
For now, the subscription plan is available only for the IX Collaboration Unit, not the USB cameras or any XT room system. However, the company said more devices may be added to the subscription plan in the future. Avaya said in December that it would let businesses rent desk phones.
Hardware comprised 18% of Avaya's revenue in fiscal 2018. In recent months, the company has refreshed its line of desk and conference room phones and significantly expanded its portfolio of open Session Initiation Protocol devices, which work with the software of any vendor.
Dig Deeper on Video conferencing and visual collaboration