Slack integration signals shift in Avaya collaboration strategy
In launching a Slack integration this week, Avaya signaled that it would open its ecosystem to the collaboration apps of other vendors.
Avaya signaled this week it would open its communications platforms to collaboration apps, such as Slack and Microsoft Teams, rather than force customers to use Avaya's competing products for messaging and online meetings.
Avaya launched a Slack integration that will let users place phone calls and initiate web conferences in Avaya Equinox from within Slack. For example, a user could type "/Avaya meet" in a Slack channel, and the integration would automatically generate a link to an Equinox online meeting room.
Avaya said the partnership with Slack was part of an effort to ensure the collaboration software used by its customers -- from messaging apps like Slack to AI virtual assistants like Amazon Alexa -- works well with Avaya's unified communications products.
Avaya embracing other products follows a few years of developing a competing team collaboration app, Zang Spaces. The app offers similar capabilities to Slack, Microsoft Teams and Cisco Webex Teams, but has failed to generate as much buzz and adoption in the team collaboration market as those competing platforms.
"I think that Avaya is focusing on coexisting with other collaboration vendors, rather than replacing them," said Irwin Lazar, analyst at Nemertes Research in Mokena, Ill. "They realize that they need to be able to operate in environments that may have Slack, Microsoft or Cisco, especially among their larger customers, and are looking at ways to expand integration into Avaya's customer care solutions."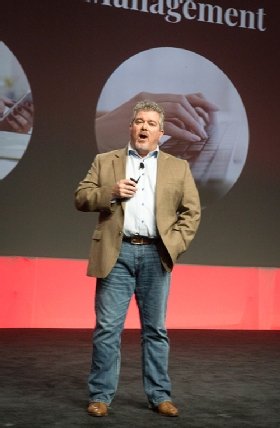 Internally, Avaya uses Slack's premium offering for large organizations, Enterprise Grid. The integration launched this week began as a pet project of the company's development team to make it more convenient for them to use Slack with Avaya's communications stack.
"Enterprise chat messaging is one of the spaces where I need to be able to support whatever the [customer's] environment is," Chris McGugan, Avaya's senior vice president for solutions and technology, said in an interview.
The Slack integration was in highest demand among customers, but Avaya is open to building similar tools for Microsoft Teams and other apps in the future, according to McGugan.
At the same time, Avaya is prepared to meet the collaboration needs of customers with Zang Spaces -- rebranded this week as Avaya Collaborate -- and Equinox, its softphone and online meetings client, he said.
Avaya launched Zang in March 2016 as an internal offshoot to develop pure-cloud communications platforms. The initiative resulted in the launch of Zang Spaces, as well as a communications platform-as-a-service tool similar to the service offered by Twilio.
Avaya is using some of the Zang technology to power aspects of the Equinox online meetings platform, such as in-meeting chat. Use of the Equinox client grew by 30% last year, Avaya said.
At its annual Engage user conference this week in Austin, Texas, Avaya emphasized that it strived to be a "customer-led" company, said Dan Miller, founder of Opus Research. "And I believe that means that they support collaboration in their cloud, but let the customer choose their preferred platform," he said.