Cisco's collaboration unit mum on Webex Teams adoption
Cisco's collaboration unit has declined to provide statistics on the use of Webex Teams, even as rivals Slack and Microsoft Teams have attempted to demonstrate momentum for their apps.
ORLANDO, Fla. -- Cisco has remained silent on adoption of the cloud-based collaboration app Cisco Webex Teams, leaving open the question of whether the product is faring well against rivals Slack and Microsoft Teams.
In an interview, Amy Chang, senior vice president in charge of Cisco's collaboration unit, suggested statistics on the usage of Cisco Webex Teams weren't impressive enough to share publicly, yet. Cisco wants to stun the industry in the same way Amazon did when it first shared earnings for Amazon Web Services, she said.
"Once you publish numbers, you better be ready to publish those numbers every single quarter, every single year, consistently," Chang said. "I want to knock your socks off when that happens."
In contrast, Cisco opted to share user figures for the on-premises unified communications client Cisco Jabber for the first time in a keynote at the Enterprise Connect conference last week. Monthly active users of that client grew from 36 million to 45 million over the past 10 months -- a 25% jump.
Cisco Jabber is used with on-premises deployments of Cisco Unified Communications Manager, as well as with Cisco Hosted Collaboration Solution (HCS) for private clouds.
In January, Slack said it had 10 million daily active users and 85,000 organizations paying for its service. Microsoft has been less forthcoming about the usage of Microsoft Teams but revealed last week that 500,000 organizations had begun piloting or using the app.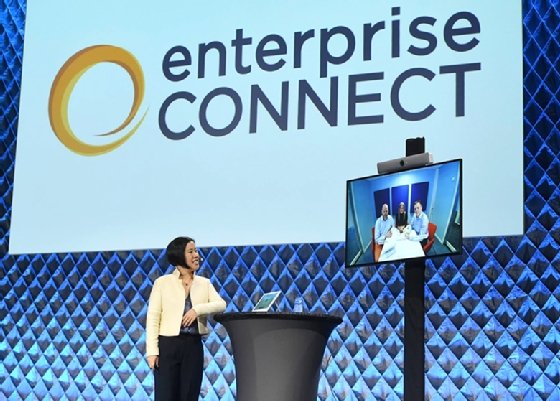 Cisco team collaboration app still finding footing
Cisco rebranded its cloud-based collaboration app -- launched as Cisco Spark in 2015 -- as Cisco Webex Teams in May 2018, aligning the product closer to the web conferencing platform Webex Meetings, which has more than 130 million active users.
The name change, as well as the app's relative lack of features compared to Microsoft Teams, may have cost Cisco some customers. Casey Hammer, IT director of JLG Architects, a 120-person company based in Minneapolis, got a demo of Cisco Spark shortly before the rebrand.
"We just quickly found that it was their failed attempt to try and mimic Slack and Microsoft Teams," Hammer said. "They tried to jump in the game to try and secure some of that market share before they lost too much maybe, and they didn't do it very effectively."
Hammer's company ultimately decided to switch to Microsoft Teams from Cisco's on-premises calling, messaging and meetings products. JLG Architects chose Teams in part because of the pricing and platform benefits of its integration with Office 365.
More recently, Cisco added BroadSoft cloud calling to Webex Teams by partnering with service providers and value-added resellers. The vendor is also in the process of streamlining Webex Teams, Jabber and its other collaboration apps so that they have similar features and user interfaces.
"Webex Teams struggled early on to gain traction, particularly compared to the unprecedented growth of key rivals Slack and Microsoft Teams," said Raúl Castañón-Martínez, an enterprise mobility analyst at 451 Research. "It is difficult to assess how they compare to each other [in terms of users]."
Team collaboration a market still maturing
Analysts cautioned that the market for cloud-based team collaboration apps is young and pointed out that Microsoft has also shared relatively little about the usage of Microsoft Teams.
In a Nemertes Research survey of 625 companies last year, 46% reported they were using team collaboration apps. Of those respondents, 33% were using Microsoft, 21% were using Cisco, and 15% were using Slack.
Microsoft has made Microsoft Teams the centerpiece of its unified communications strategy. In contrast, Cisco's collaboration division remains committed to Cisco Jabber and has a broader cloud communications portfolio that includes Webex Meetings and BroadSoft.
Rather than competing solely in the messaging space, Cisco is focusing on a broader swath of the market that combines team collaboration with AI-powered intelligence, said Irwin Lazar, analyst at Nemertes Research. Cisco's vision for the use of AI includes providing insights on customer leads, potential suppliers and job applicants.