Fotolia
Adobe Experience Manager buoys U.S. census during pandemic
The first U.S. Census digital experience was launched in time for the pandemic, and now Adobe looks to parlay the success into more government business.
Holding up the 2020 U.S. Census as an example, Adobe made its case to U.S. government users that its cloud content management and web experience tools can serve up rich digital experiences, as Congress opens up its coffers to fund IT modernization.
The census is taken once every 10 years and boasts the largest peacetime mobilization of U.S. civilians in order to count its population, said Christina Stoehr, chief of the U.S. Census Bureau's web and new media branch. In the midst of the COVID-19 pandemic and social distancing, the national self-response rate was 57.3% as of current data through May 5, exceeding the planners' expectations, she said.
Digitizing the census-taking process saves $107 in taxes for each citizen who fills it out, with a potential savings of $55 million over the course of the census, said Stoehr, who discussed the project at the Adobe Digital Government Symposium. The census launched digitally earlier this year on Adobe Experience Manager, and enables citizens to fill it out online for the first time.
"The U.S. census serves as a recent example of how dedicated focus on [IT] modernization and customer experience can transform how mission outcomes are delivered," said Suzette Kent, the federal CIO, in her conference keynote. "Our up-front investments prepared the government to continue operations, even when the COVID-19 crisis [began]."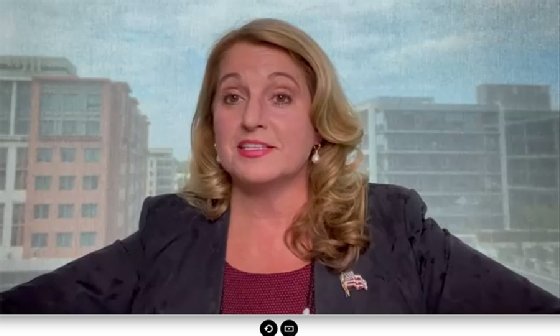 Census CX built from scratch
The census helps government officials determine how to spend $675 billion in federal funding based on community populations; the digital experience around the site had to convey this point and encourage participation in a climate of general distrust of the government, Stoehr said.
It also had to accommodate rapidly changing technologies and mobile devices, and be able to manage the incoming data. So the bureau decided to use customer experience principles to accomplish their goals.
"Even in the public sector, government is starting to better understand its customers and offer them personalized content and service offerings by population segment, and by demographics, via digital channels," Stoehr said. "With this in mind, for the 2020 census we needed a real point to deliver messages to specific visitors."
Even in the public sector, government is starting to better understand its customers and offer them personalized content and service offerings by population segment, and by demographics, via digital channels.

Christina StoehrChief of the web and new media branch, U.S. Census Bureau
The project also included refreshing the census site data access interface used by researchers, journalists, academics and more, and supporting advertising campaigns to recruit census takers and to encourage citizens to fill it out.
The agency chose Adobe Experience Manager to host the content, Adobe Launch for content analytics and Adobe Target to serve relevant content to users from the site, which supports 59 languages. Accenture provided journey mapping, among other services. Communications agency Reingold provided UX design and site testing, as well as content creation and coordination.
Adobe takes on Amazon, Microsoft
The Census Bureau's digital experience project launched amid a number of large government IT initiatives, including the still-under-dispute $10 billion Joint Enterprise Defense Infrastructure (JEDI) contract awarded to Microsoft and numerous other federal IT modernization projects.
Alan Pelz-Sharpe, founder of advisory firm Deep Analysis, said that while Adobe's not a headline-grabbing government IT vendor, its technology has been deeply ingrained in local, state and federal IT for decades on the strength of it PDF digital document tools.
While those technologies might not have the cachet of the Adobe Experience Manager and sophisticated web analytics that the company currently markets heavily, PDF's saturation of the government market provides the launch pad for new government IT contracts up for grabs.
"When we think about Adobe, we think about experience management, the things they do with digital marketing, advertising agencies and websites," Pelz-Sharpe said. "But then there's the traditional part of Adobe, the Document Cloud. For some reason, nobody wants to talk about those, but it's their core business."
The U.S. government is far behind European sites in digital experience for its citizens, Pelz-Sharpe said. Using commercial cloud systems and consultants like Accenture to update sites should catch it up faster and may prove to be less expensive than building their own sites and back-end support. The census site could serve as Adobe's proof of concept for other federal agencies seeking to modernize their own digital experiences, he concluded.
Dig Deeper on Content management software and services