Assurance business continuity software gauges emergency preparedness
Assurance Software's new analytics and dashboard feature allows companies to monitor the health and readiness of their business continuity programs and pinpoint areas of weakness.
Is your business hurricane-proof? Assurance Software's new analytics feature, Assurance Insights, aims to help you answer that question. The Assurance business continuity software, an analytics and dashboard product, provides users with the tools to proactively check the health and readiness of their business continuity programs.
According to the vendor -- formerly part of Sungard Availability Services -- Assurance Insights allows executives and managers to monitor the status of their business continuity program's risk posture and identify which processes, applications or data are putting the continuity program at risk of threats, such as cyberattacks, IT outages, adverse weather and network disruptions, among others.
Assurance claimed by giving businesses this insight, stakeholders can address information deficits, strengthen their business continuity program and, ultimately, minimize potential disaster recovery efforts. The continuity analytics focus on three key areas:
data health, to make sure the data is current and complete;
system health, for effective and simple workflows; and
program health, to align operational program objectives and corporate objectives, with regard to business risks and preparedness.
Assurance Insights allows users to create reports and snapshots of their business continuity program, pinpoint gaps in recovery time, make real-time plan updates, manage incident responses and capture plan history.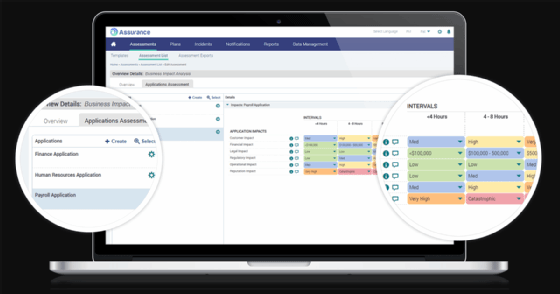 The features offered with Assurance's business continuity software can enhance a business's operational efficiency and overall confidence in their risk management systems' ability to address threats. Assurance offers a free online business continuity program assessment for users to preview the potential of Assurance Insights.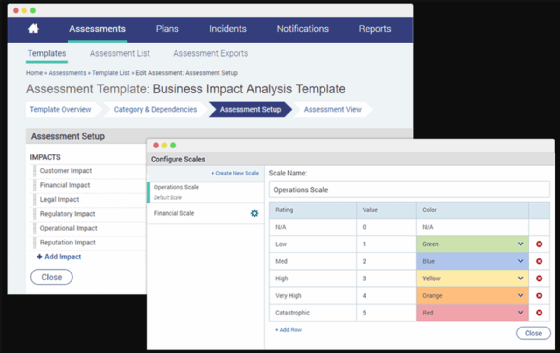 Assurance previously released AssuranceCM and AssuranceNM, which provide business continuity and disaster recovery planning and an emergency notification system, respectively.
Competitors in business continuity management include Fusion Risk Management, Avalution Consulting, Strategic BCP and Dell Technologies. Assurance merged with U.K.-based software company ClearView in January of this year.
Dig Deeper on Disaster recovery planning and management