AI in advertising captures audiences with personalized ads
Using AI technology, AdGreetz generates millions of personalized ads over the web and social media for its client Flipkart, an e-commerce vendor based in India.
In 2017, Flipkart, the giant e-commerce vendor based in Bengaluru, India, got a cold-call email from AdGreetz. The email highlighted AdGreetz's product, an AI in advertising platform that can generate thousands or millions of personalized ads quickly.
Intrigued, Flipkart, which is owned primarily by Walmart, struck up communication with AdGreetz, and decided to move ahead with a pilot project.
The first campaign AdGreetz did for Flipkart reached 200 million people across social media platforms, said Vijay Sharma, associate director of brand marketing and head of digital media at Flipkart.
Advertising flip
The audience, spread across different regions of India, was diverse, Sharma said.
"These are people of different types, in different cities, with different motivations, with different relationships with Flipkart," he said.
We created a fairly complex, hard-working campaign, and that showed results.

Vijay SharmaAssociate director of brand marketing and head of digital media, Flipkart
To give the ads a more significant impact, AdGreetz and Flipkart created about a million creatives, or ad banners and other forms of created online advertising, each targeting different groups based on data collected over social media and Flipkart's e-commerce platform. Depending on who they targeted, the ads varied dramatically, including different colors, voices and languages.
"We created a fairly complex, hard-working campaign, and that showed results," Sharma said.
Since then, Flipkart has used AdGreetz to produce some 40 different campaigns, he said. The results have been mainly positive.
The first project took about two and a half months to complete, slowed by initial integrations and a lot of back-and-forth. Now, Vijay Sharma said, campaigns can be completed within a week.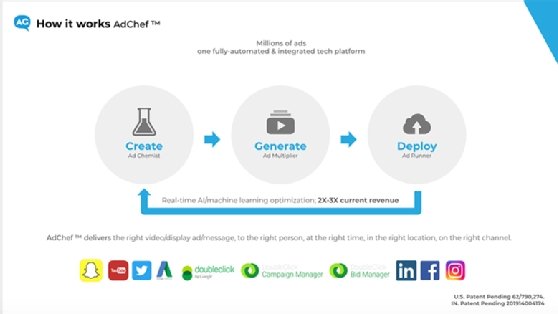 AI in advertising
AdGreetz, a 2009 startup based in Los Angeles, uses a platform imbued with machine learning to quickly and automatically create millions of personalized advertisements, CEO and co-founder Eric Frankel said.
Taking a few templates and AI in advertising technology, along with data, including a consumer's buying habits, location, age and gender, AdGreetz can automatically create personalized variations of those template ads. Advertisement forms include television spots, online banners and videos, emails, and physical product labels.
AdGreetz doesn't keep consumer data used to create them, Frankel claimed.
The vendor's relationship with Flipkart is close, probably closer than with any other customer AdGreetz has, Frankel said.
"They bought in from day one," he said, adding that he thinks the relationship has been fruitful for Flipkart.
"They will probably be the most personalized company in the world," he said.
Big results
For Flipkart, the ads campaigns have seen "big numbers," according to Sharma. The company can create far more personalized ads than it did before using AdGreetz, back when marketing teams filled up Excel sheets with creatives, he said.
While the AdGreetz platform relies on AI in advertising, it still requires manual effort from Flipkart to operate.
"It's not an end-to-end solution," Sharma said.
The team first creates a creative and then works with AdGreetz to build it into a storyboard, which is then multiplied and personalized. Often, Flipkart needs to provide cultural context to the advertisements and tweak them before they go live.
Sharma has spoken with some competing vendors, as they came highly rated. He said he's keeping his options open, but for right now is sticking with AdGreetz.
He referenced Alibaba, the China-based tech and e-commerce giant. Alibaba, Sharma said, possesses the ability to create billions of personalized advertisements using AI in advertising and provides some of the most personalized marketing campaigns in the world.
"Hopefully," Sharma said, "One day, we will also get there."