DataRobot AI platform to get boost from Cursor acquisition
The DataRobot acquisition of Cursor will see DataRobot incorporate unified search and data collaboration tools into DataRobot's automated machine learning platform.
DataRobot acquired Cursor, a startup vendor of a collaborative data management platform, in a move expected to bolster DataRobot AI and machine learning products.
The Feb. 26 acquisition will see Cursor's platform incorporated into DataRobot's own automated machine learning platform, which enables enterprises to deploy AI and predictive analytics technologies without necessarily needing a dedicated data science team.
"Seems like a great acquisition for DataRobot, and may help them differentiate from their direct competitors," Forrester analyst Boris Evelson said.
Evelson said it appears that in recent months Cursor "decided to specialize more in 'analytics fabric,' as in creating a common repository for all enterprise analytics (ML models specifically), whether authored in Cursor or outside."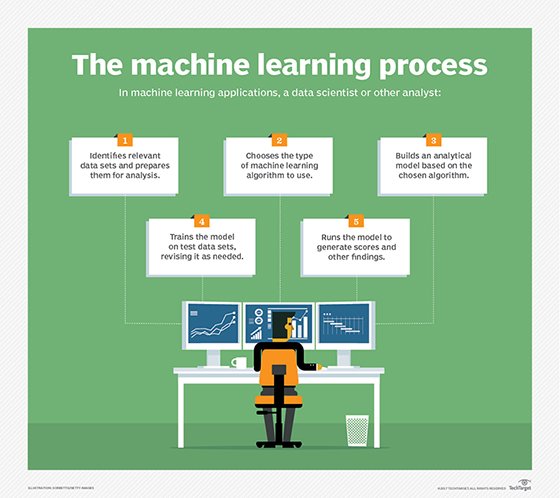 Data collaboration for DataRobot
The DataRobot acquisition gives the vendor access to a technology that could be integrated into DataRobot products to provide users with a more unified search experience and access to many other collaboration tools.
"Data is a key ingredient for AI. DataRobot believes unlocking more of the right data sources will further empower users to transform their organizations into AI-driven enterprises," said Seann Gardiner, SVP of business development at DataRobot, in an email.
Seems like a great acquisition for DataRobot.

Boris Evelsonanalyst, Forrester
The privately held firm reported it has about $250 million in venture funding. DataRobot previously bought two AI startups, in 2018 and 2017, and has invested millions over the last few years in AI research and market; DataRobot did not disclose the acquisition price.
Cursor, founded in 2017, enables organizations to search across all their data assets through a unified and collaborative data platform.
Its platform has a built-in coding environment. Able to connect with existing analytics and AI platforms, the platform "really is designed for business leaders to find quick answers to questions," Cursor CEO and co-founder Adam Weinstein said in an interview several months before the acquisition.
Cursor officially launched its platform in early 2018, and the company claims it has been used by more than 500 organizations across a range of industries.
Qlik deal for DataRobot
In a separate development the day after DataRobot's Cursor acquisition, BI and analytics vendor Qlik on Feb. 27 said it had formed a partnership with DataRobot that will "bring automated machine-learning modeling directly into Qlik," according to a release.
Qlik said the DataRobot technology would give business users the ability to do predictive decision-making inside "any analytics workflow."
The DataRobot move ahead
Gardiner said "the Cursor team will be working on building new products and tools at DataRobot, which means we'll be sunsetting the Cursor product on March 31st, 2019."
He declined to comment on any product integration plans beyond that.
In addition to expanding the DataRobot AI and machine learning platform, the acquisition will enable DataRobot to physically expand, as some employees of the Boston-based company will move into a new office in San Francisco, where Cursor is based.
"DataRobot has a number of key employees across product and go-to-market functions in San Francisco already. This team will come together with the Cursor team in the new office. We will add other key and strategic hires in San Francisco over time," Gardiner said.
Cursor reportedly had raised about $2 million in venture capital.
Dig Deeper on Artificial intelligence platforms