pixone3d - Fotolia
Predictive maintenance vendor launches AI warranty
A predictive maintenance vendor added a new warranty to its platform that pays customers $100,000 for repair if the AI-based prediction system fails to foresee a machine breakdown.
In a development that appears to mark a new confidence in AI's abilities, Augury, a monitoring and predictive maintenance software vendor, added a repair and replacement warranty to its Machine Health platform that compensates customers if a missed diagnosis leads to failure of certain equipment.
The AI warranty is one of the first of its kind in the Predictive maintenance field, even though the technologies have been used for years.
"Field service monitoring and predictive maintenance are hot topics and there are many initiatives around that leverage machine learning and AI," said Alan Pelz-Sharpe, founder of market advisory and research firm Deep Analysis. "It's an area that will grow substantially over the coming years but few to date have committed SLAs [service-level agreements] such as this to back up their claims."
AI warranty
Called Guaranteed Diagnostics, the warranty policy offers customers of Augury's predictive maintenance platform up to $100,000 for repairs and replacement if the software incorrectly predicts when a machine part may fail, leading to the machine breaking down and work being lost.
The warranty offering is the result of a partnership between Augury, founded in 2011, and specialty insurer and reinsurer Hartford Steam Boiler Inspection and Insurance Company (HSB).
Through its venture capital arm, HSB, a subsidiary of Germany-based reinsurance giant Munich Re, signed a partnership with Augury and invested in Augury's Series A funding round in 2015. Munich Re later co-led Augury's Series B round.
Over the years, HSB's data science, engineering and insurance teams partnered with Augury on pilot projects and use cases. Guaranteed Diagnostics is the latest joint project.
Augury will provide Guaranteed Diagnostics, which was unveiled June 9, customers of Augury's flagship Machine Health platform at no additional cost, said Saar Yoskovitz, co-founder and CEO of Augury.
It's an area that will grow substantially over the coming years.

Alan Pelz-SharpeFounder, Deep Analysis
Augury is slowly rolling out the insurance plan to a subset of customers and a specific group of machines and plans to offer the insurance to most of its customers by the end of the year, Yoskovitz said. To start, the warranty policy will only apply to utility room machines, such as pumps and compressors, with no timeline yet for it applying to production line machines.
"When you go to production lines, it gets a bit more complex," Yoskovitz said.
HSB and Munich Re have backed AI and analytics companies in the past, said John Riggs, senior vice president, head of technology and Americas IoT at HSB. But Augury's platform differentiates it in the market because it's focused on industrial equipment and vibration monitoring, he said.
HSB seemingly sees the potential in AI warranties, as Riggs said it plans on creating similar insurance policies with other AI and analytics companies.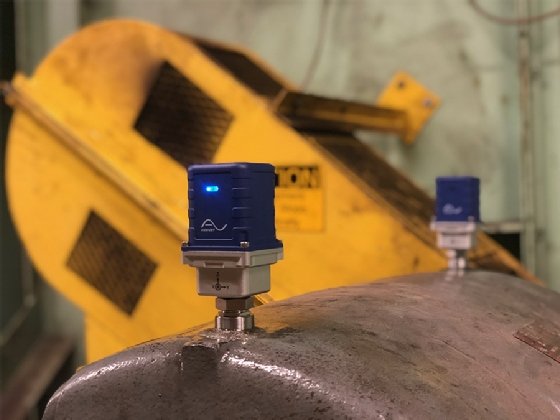 Informing the industry
The purpose of Guaranteed Diagnostics is to not only attract more customers, but also to push the predictive maintenance industry to adopt similar AI warranties, which Yoskovitz said benefits other vendors and their customers.
Yet, according to Pelz-Sharpe, this type of insurance policy can create as much harm as good.
"Much like preventive healthcare, everyone is in favor of it, but nobody wants to pay for it. Meanwhile, others get rich off the back of poor health situations," he said.
"It's a cost versus risk situation -- many failures will be covered by insurance, but failures brought on by normal wear and tear will not be," Pelz-Sharpe said. "So, predictive AI has a role to play for sure, but how big that role will be is unclear at this point."