grandeduc - Fotolia
Machine health systems play critical role in age of disruption
As the COVID-19 crisis disrupts industries, manufacturers can keep lines running by using machine health monitoring systems to manage equipment and diagnose problems remotely.
As the COVID-19 crisis continues to disrupt operations around the world, manufacturers are facing unprecedented challenges.
Some have seen facilities shut down, at least temporarily, as the outbreak has forced workers to stay home. Those deemed essential must keep production going with reduced or remote workforces. Others have had to scramble to change equipment and production lines as they shift from making one product to another.
All this has made machine maintenance strategies critical, as manufacturers need to optimize the output of their equipment. Machine health systems that capture industrial IoT data and analyze it using AI algorithms are a step beyond predictive maintenance, which are often focused on points of failure. They can play a big role in enabling manufacturers to keep production lines going in a quickly changing and disruptive environment.
Listening to machines
Augury Inc.'s machine health system does just that. It uses IIoT sensors to listen to machines as they operate, sends the data to Augury's cloud where AI algorithms analyze the data in real time and provides steps to take to resolve potential problems. The system also includes the ability to collaborate with Augury's machine health experts in real time to identify and troubleshoot issues, said Saar Yoskovitz, co-founder CEO of Augury, which was founded in Israel and is based in New York.
"We install a sensor on a machine, connect it, and from then on it's purely remote," Yoskovitz said. "You get real-time visibility into the health and performance of the machines and then you also have access to experts when needed to help advise you on the right course of actions."
An automated machine health system is valuable when it's business as usual, he said, but it is even more so as manufacturers deal with COVID-19 disruption.
"From a planning and management perspective, the first thing you typically do when you're stretched for resources or uptime is remove all preventive maintenance tasks and scheduled downtime, but doing it while flying blind is like gambling " Yoskovitz said. "This enables you to make better decisions. For example, can you run this machine for another week, or do you have to take it down tomorrow to replace a bearing or correct whatever that malfunction may be?"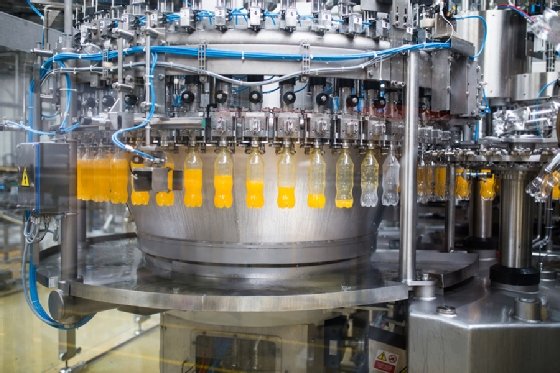 Getting more out of existing equipment
The Augury machine health system is a major evolution in predictive maintenance technology and best practices, said Ed Ballina, a 40-year manufacturing industry veteran who ran facilities for PepsiCo Inc. and Scott Paper Co.
Ballina oversaw the implementation of the Augury machine health system at PepsiCo and has served as a board advisor for Augury after retiring from PepsiCo in 2018.
"Now manufacturers are trying to increase their output -- for example, changing production from soda to sanitizer," Ballina said. "So, they're looking for ways to get more out of their existing equipment, and machine health can be a huge enabler for that."
Standard predictive maintenance practices were based on outdated methods that typically required machines or production lines to be shut down, he said. The analysis can be limited and often finds problems only at the point of failure.
Constant monitoring
"The beauty of Augury is that it can monitor constantly," Ballina said. "Previously, if you ran into problems you could call someone in to do vibration monitoring, but the problem with that is you're only taking a snapshot, so you don't have any kind of trending, don't have the 'movie' of where you've been and project where you're going."
Manufacturers are now trying to get more hours out of their machines, and one way to do this is to cut down the number of times equipment is shut down. Machine health systems can help determine which machines are at greatest risk, making shutdowns more targeted.
The COVID-19 crisis has also forced manufacturers to work with reduced staffs, making remote monitoring vital, Ballina said.
"Some facilities may be down 30% to 40% in staffing, so you have the ability to monitor equipment without being there and to potentially engage support staff to help you determine what readings mean," he said. "If you can't get people into your plants -- and a lot of OEMs won't bring their people in now [to examine equipment] -- having machine health data that is shareable is incredibly valuable."
No batteries included
Another approach to machine health is now available from Everactive, a technology startup based in Santa Clara, Calif.
Everactive recently launched its Machine Health Monitoring system, which delivers real-time data on machine health, primarily for rotating equipment, such as motors, pumps, fans and compressors, to avoid overuse, according to the company.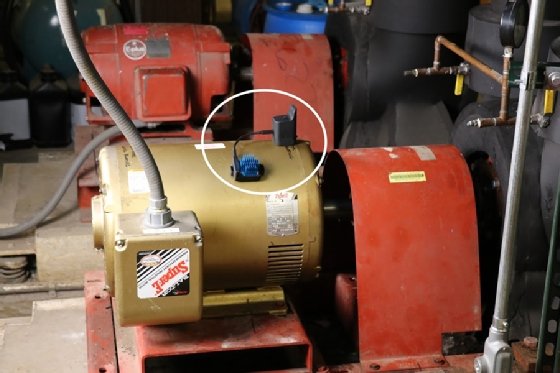 Everactive's Machine Health Monitoring system uses proprietary sensors that run continually and transmit vibration, temperature and magnetic field data to the cloud. There, the data is analyzed to detect machine faults before they are evident by other means, such as through routine maintenance or part failure.
The sensors operate without battery power, but instead are powered by "ambiently harvested energy" that comes from environmental conditions, such as light, thermal differences and machine vibrations, said Brian Alessi, Everactive director of product marketing.
These "batteryless sensors" can run continually without maintenance, Alessi said.
"This can't power your iPhone without a battery, but if you're looking to take temperature measurements, vibration measurements, humidity and pressure, those are all things that this can do, because the data packet is very small," he said.
The sensors transmit data every minute to the Everactive cloud-based analytics platform, which can then provide machine health analysis and trend data. If issues are detected, the system can send out alerts based on the specific machine profile or user-selected thresholds via email or SMS, according to the company.
Another use for batteryless sensors is Everactive's Steam Trap Health Monitoring, which is used for industrial steam traps. These have a failure rate of 20% to 30% but are hard to inspect because there are often hundreds in difficult-to-reach locations, Alessi said.
"Even if you put a wireless device in there with a battery, you're still going to have to eventually change the battery," he said. "This is an asset case that's super high volume, very high value, but unmonitored due to the pain points of batteries."
Dig Deeper on Supply chain and manufacturing