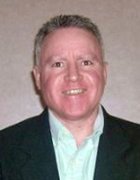 Jim covers all things SAP for SearchSAP. He has recently been a freelance technical writer and previously covered IBM technology and enterprise applications for Penton Media and IDG publications. He has a B.A. from the University of Vermont and an M.A. in technical communication from Northeastern University.
Jim lives in Melrose, Mass., with his wife and two kids. Out of the office you can usually find him on the soccer field, where he has played in a men's league for more than a decade.
Jim adheres to TechTarget's Editorial Ethics Policy.
Jim O'Donnell's Most Recent Content