Get started
Bring yourself up to speed with our introductory content.
Cloud CAD software helps usher in digital manufacturing era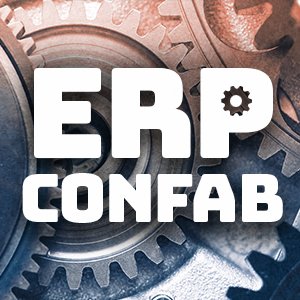 Listen to this podcast
SolidWorks and Onshape co-founder Jon Hirschtick, now chief evangelist at PTC, shares his cloud-centered vision of the future of product design technology.
Product design and engineering software are foundational to digital manufacturing. They are the tools most companies use to create and manage product plans, images and data. Computer-aided design and related product lifecycle management software spins up the complex digital representations needed not just for traditional production, but advanced manufacturing technologies like digital twins, 3D printing and industrial IoT.
CAD and PLM software underwent their own digital transformation in the 1980s with the arrival of powerful desktop workstations that were tuned to the unique graphical and processing needs of engineers. Less expensive PCs then helped popularize the software.
Few people have played a bigger role in the evolution and democratization of product design than Jon Hirschtick. In 1993, the MIT graduate founded SolidWorks, which made an early solid-modeling CAD system that ran on a Windows desktop PC rather than a Unix workstation; it's now owned by Dassault Systemes, which claims more than 2 million engineers and designers use the product. He later co-founded Onshape, touted as the first cloud-native, SaaS CAD and product data management (PDM) platform.
While he's mostly known for his leading role in CAD's evolution toward greater accessibility, usability and affordability, Hirschtick has another claim to fame. He was on the MIT Blackjack Team that used card-counting techniques to win big in casinos, as dramatized in the 2008 film, 21, and depicted in the History Channel documentary series, Breaking Vegas (in which Hirschtick appears) as well as the New York Times bestseller, Bringing Down the House.
Hirschtick is now chief evangelist at PTC, a maker of CAD and PLM software that acquired Onshape in 2019. We spoke at PTC's annual LiveWorx conference held last month in Boston. The main topic was the extent to which PTC customers are moving their CAD and PDM to the cloud, their reasons for doing so and why some continue to prefer on-premises deployment.
Benefits of cloud CAD
Having made his name in cloud CAD products -- multi-tenant SaaS, to be precise -- Hirschtick may be biased toward cloud, but he makes a strong case to a market where on-premises software running on powerful workstations maintains a tight grip.
His argument draws, in part, from the standard list of cloud computing benefits, which includes avoiding hardware and setup issues. "It'll just run in a browser," Hirschtick said. Onshape's lack of an offline mode, a feature of some cloud products, is actually a benefit because it helps maintain a single source of truth. The built-in PDM system tracks every edit in real time instead of collecting them in versions saved once or twice a day. The huge processing capacity of the cloud improves Onshape's photorealistic rendering and simulation and makes it more interactive.
"It's about rethinking the power of a cloud-native application vs. merely taking the old app and putting it in the cloud," he said. That power includes global, real-time collaboration that wouldn't be possible with disconnected, asynchronous technology.
The young workforce coming out of engineering schools doesn't think in terms of single-tenant or multi-tenant SaaS or private cloud, he said. For these "cool kids," the cloud is a given. They don't care where the software comes from.
A computer-aided manufacturing feature, demoed at LiveWorx, is coming soon. "What we're really excited about, though, is looking to more intense applications like generative design." PTC is actively working on AI and Onshape is well positioned for it, according to Hirschtick.
"When the age of AI comes to CAD and PDM, it's going to be impossible to do it in a good way without a cloud-native solution because you need to have a lot of computing power and you need to have a lot of data."
A triple-A rating for the product design future?
Hirschtick said he envisions a future that is built around three As:
Agile software development, which is already infiltrating hardware.
Augmenting engineering skills.
Additive manufacturing, which is fast evolving and changing annually. "Additive becomes not just a different way to make a part but becomes a tool of Agile process itself," he said.
To hear the podcast, click on the link above.