everythingpossible - Fotolia
Evaluate
Weigh the pros and cons of technologies, products and projects you are considering.
Unit4 ERP cloud vision is impressive, but can it compete?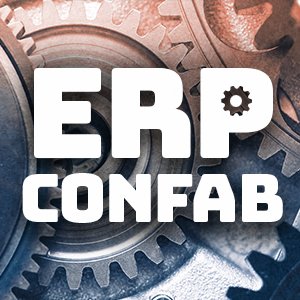 Listen to this podcast
With the upcoming Unit4 ERPx, the Netherlands-based vendor is again demonstrating its ambition to challenge the market leaders in highly modular, AI-driven SaaS ERP.
Unit4 is like the protagonist of The Little Engine That Could, the American children's tale about the value of optimism, persistence and hard work. The Netherlands-based software vendor just keeps chugging along on its four-decade climb up a mountain scaled by much larger engines such as Infor, Microsoft, Oracle and SAP.
Now, thanks to the planned release next March of Unit4 ERPx, a cloud-centered, next-generation platform, the spunky Unit4 ERP machine is eyeing new heights. ERPx features a new, "cloud native" microservices architecture designed to give Unit4 ERP owners the flexibility to plug in modular components and services. Low-code extensions will be offered to make it easier for Unit4 partners and customers to add specialized features.
Is the Unit4 ERP strategy to get rid of ERP?
Unit4 CTO Claus Jepsen outlined the longer-term vision for what he called "pervasive ERP" in a recent guest blog post on Computer Weekly. Jepsen wrote that ERP architectures will soon evolve from the monolithic systems of earlier generations of ERP to an assortment of federated microservices -- small code sets that work with each other and ERP to anticipate users' needs and act on them by, for example, finding information and sending the right forms to fill out.
The idea of a decentralized ERP has been around at least since 2013, when the Gartner analyst firm outlined what it calls postmodern ERP. Breaking apart the ERP modules that handle specific business processes -- accounting, HR, procurement and the like -- often in a schema that includes multiple vendors, has presented major challenges in integration and standardization.
The primary risk is losing ERP's original raison d'être: A single system to run an entire business, with a database that provides a single version of the truth as the foundation. Most buyers haven't lost their taste for monolithic ERP even as they have sought variety in new, typically SaaS-based functions such as CRM and financial analytics sold by other vendors.
Some vendors, including Oracle, have gone pretty far down the path of cloud-based modularity, only to revert to the old arguments for a single system once they had SaaS versions of all the standard ERP components to sell. The monolith had simply shifted from on premises to the cloud. Customers can still choose which modules to deploy, but the overall pitch from cloud ERP vendors sounds familiar.
Perhaps with the federated microservices architecture of ERPx, Unit4 will be one of the first vendors to succeed with decentralized ERP that looks and feels like one system.
How Unit4 compares to the ERP leaders
By some measures of business size and success, Unit4 is not so little. The vendor, privately held by investment group Advent International since 2014, took the unusual -- and highly optional -- step of reporting its 2019 revenues. Unit4 said its $412.8 million revenues were up 5% from the prior year and included a 25% jump in cloud subscription revenue. Like its top-tier rivals, Unit4 seems eager to prove that its gradual move from legacy on-premises ERP to the cloud is real.
But those revenues sit in stark contrast to SAP's, at around $29 billion, and Oracle's at $39 billion, though a higher share of its revenue comes from other technologies besides ERP, notably its flagship Oracle Database. On one hand, Unit4 impresses with what it is able to accomplish with far fewer resources. On the other hand, the ERP summit looks awfully far away.
So just how high has the little engine climbed? Brian McKenna, business applications editor at London-based Computer Weekly, joined Jim O'Donnell, news editor of SearchERP, and me for a discussion of the recent developments in Unit4 ERP, including the virtual Experience4U conference last month, and how these latest developments affect Unit4's status in the ERP market.
The consensus was that the new Unit4 ERP offerings are indeed competitive on a technological basis. They include the same kinds of voice-enabled chatbots, machine learning and preconfigured workflows that have formed the leading edge of SAP S/4HANA Cloud and Oracle Fusion Cloud ERP developments for several years. Whether such innovation is enough to win in the broader game remains a big question.
Looking for growth in new markets
Unit4 has been singing nearly the same tune for years about challenging Oracle and SAP. Back in 2015, then-CEO Jose Duarte told Brian that Unit4's small but potent line of business applications -- most acquired, some home-grown -- would be unified under a new brand, Business World. They would have self-driving, context-aware functions driven by machine learning and predictive analytics, with links to social media and access from mobile devices. The same buzzwords helped define the leading edge of ERP as marketed at the time by the top-tier vendors.
Meanwhile, Unit4 has hung much of its ambition on expanding outside its base in Europe and boosting sales in North America and Asia-Pacific.
In recent years, the company has undertaken several U.S. press tours to promote its expansion plans in this major market, one that any ERP vendor with global ambitions must tap into. The effort was bolstered by Unit4's investment in FinancialForce, a similarly financials-centric platform geared to service industries. FinancialForce runs on the Force.com cloud platform of CRM giant Salesforce, another FinancialForce investor.
Now the relationship is only that of siblings in the Advent International investment portfolio. FinancialForce is no longer part of the Unit4 group of companies, according to a Unit4 spokesperson.
An analyst who joined an Experience4U conference Q&A session with Unit4 CEO Mike Ettling said ERPx could boost the company's appeal in North America. You can almost hear the little engine repeating, "I think I can. I think I can."
To hear the discussion about Unit4 ERP, click on the podcast link above.