News
Stay informed about the latest enterprise technology news and product updates.
Salesforce Slack buy biggest step yet outside the CRM realm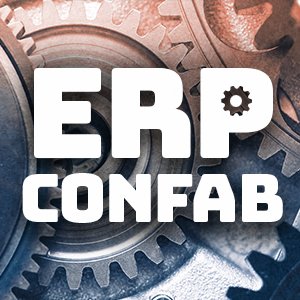 Listen to this podcast
Salesforce has tried to buy its way into the rest of the enterprise before. Is Slack the golden ticket that will take it beyond CRM to directly compete with ERP vendors?
Salesforce, the CRM market leader and one of the very first vendors to demonstrate the feasibility of SaaS for enterprise applications, has long played a dual role as both competitor and key partner to ERP vendors.
Salesforce is the vendor companies often turn to first when they outgrow the CRM module in their ERP -- if they ever used it at all, and most ERP vendors integrate their products with Salesforce. They wouldn't dare otherwise: Incompatibility with Salesforce could be a deal killer.
At the same time, Salesforce has made frequent forays into ERP vendors' turf, with numerous acquisitions outside its CRM purview. For example, it is a longtime investor in FinancialForce, a SaaS ERP product that runs on Force.com, Salesforce's platform as a service.
So, when Salesforce announced its plan to buy the collaboration platform Slack for $27.7 billion right before its virtual Dreamforce conference early this month, people wondered what CEO Marc Benioff had up his sleeve. Why would Salesforce buy a collaboration tool for so much money when similar, albeit much less expensive moves in the same category hadn't provided much of a competitive advantage?
Slack time
The consensus among industry analysts appears to be that the Slack acquisition -- which the U.K.'s Financial Times called the biggest SaaS purchase ever -- is the latest major step in Salesforce's longstanding effort to extend its reach into the enterprise application ecosystem. Slack follows in the footsteps of Salesforce acquisitions of integration platform Mulesoft for $6.5 billion in 2018, and Tableau, a major data-visualization platform for $15.7 billion in 2019.
In statements announcing the purchase, Salesforce said Slack will become the UI for its Customer 360 tool, which taps into Mulesoft technology to unify customer data across clouds, applications and devices. Benioff went further, calling Slack the nervous system of the social enterprise Salesforce has been trying to build for a decade. The combination will "shape the future of enterprise software and transform the way everyone works in the all-digital, work-from-anywhere world," he said.
But Salesforce has tried to use collaboration technology to bust out of its sales domain before. In 2010, it introduced an enterprise collaboration platform, Chatter, later extending it outside the four walls so users could connect partners and customers on a platform called Community Cloud. It has also bought small enterprise applications, including the document-sharing tool Quip. None of these have done much to further Salesforce's reach, say some observers.
Buying Slack also puts Salesforce in more direct competition with Microsoft, whose Teams collaboration software, like Slack and Zoom video software, has boomed during the COVID-19 pandemic. Microsoft is another of the many purveyors of enterprise applications with whom Salesforce has a "co-opetition" relationship that runs hot and cold.
In an interview on CNBC, Slack CEO Stewart Butterfield said he and Salesforce executives are of like mind on Slack's role as a new "engagement layer … the place where the conversations are happening and decisions are being made" for Customer 360, stating that the platform is "the perfect place to bring together workflows across organizational boundaries." He touted the 2,400 apps in Slack's app directory and the 700,000 custom integrations developed by customers.
But ERP vendors, including Oracle and SAP, have lately been moving in the same direction with low-code development tools that let users create custom workflows that cross applications, and robotic process automation that handles many of the repetitive tasks previously done by workers. Meanwhile, ServiceNow is taking a different approach to preconfigured workflows by using its helpdesk technology as the friendly front end for all of an organization's enterprise applications.
Dreamforce goes virtual
Learn more about this historic acquisition in this month's podcast, where Don Fluckinger, senior news writer at SearchCustomerExperience, Brian McKenna, business applications editor at London-based Computerweekly, and I put the Slack acquisition in the broader context of Salesforce's role in the ERP industry.
Also on the docket: the Dreamforce announcement of Hyperforce, a rearchitecting of the Salesforce CRM platform to run on public clouds such as AWS and Microsoft Azure; how this year's virtual conference compared to the massive annual gathering in San Francisco; and Einstein Automate, a workflow automation tool that uses Salesforce's Einstein AI technology to recommend next steps and prompt users through business processes, such as mortgage approval, that involve multiple users and documents.
To hear our discussion, click on the podcast link above.