News
Stay informed about the latest enterprise technology news and product updates.
Pipeline podcast ranges over Dreamforce news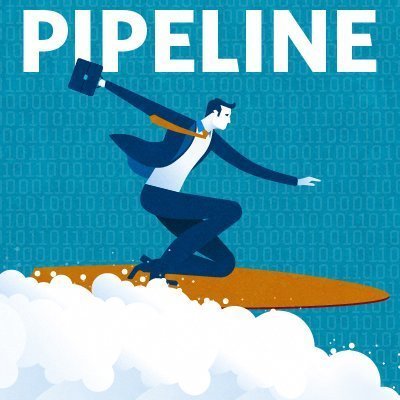 Listen to this podcast
Einstein Voice, Customer 360, Salesforce partners and all things Dreamforce. The Pipeline podcast takes on these developments and takes an inside look at Salesforce Tower, too.
Salesforce has long taken on partnerships. In the CRM leader's 17 years, it has partnered with most software giants and has developed integrations with a myriad of vendors.
Headlining Dreamforce news this year was the roster of Salesforce partnerships expanding with a powerful new member, with Apple and Salesforce combining to help bring Salesforce's new product, Einstein Voice, to iPhone users in 2019.
The Pipeline podcast takes on these Salesforce developments and other Dreamforce news in this episode, featuring SearchSalesforce writers Jesse Scardina and Shaun Sutner.
"From an employee standpoint, [Einstein Voice] makes CRM easier to use," said Brent Leary, co-founder of CRM Essentials, a consulting firm, and author of the technology blog Voices Carry, in an interview with Scardina at the show. "Most salespeople are living on their phone, and it's the main reason that the Apple-Salesforce partnership works."
Salesforce also deepened its partnership with Google, which was first unveiled at Dreamforce 2017 and strengthened this year.
Most salespeople are living on their phone, and it's the main reason that the Apple-Salesforce partnership works.

Brent LearyCo-founder, CRM Essentials
While Dreamforce news typically revolves around new Salesforce partnerships and products, some of the vendor's more vertical market products, like Health Cloud and Philanthropy Cloud, also filled out the breakout rooms, as some of the roughly 170,000 attendees were keen on more than just core Salesforce products, such as Sales Cloud and Marketing Cloud.
Beyond Salesforce partnerships, several Salesforce acquisitions in 2018 were on display at Dreamforce 2018, including Commerce Cloud, which received a B2B boost with CloudCraze, and Salesforce's newest cloud, Integration Cloud, developed after Salesforce spent more than $6 billion on MuleSoft.
"You have other technology in the enterprise -- HR, ERP -- and you want to know that information about your customers, too," Parker Harris, Salesforce co-founder and CTO, said from the conference stage. "That's why we have integration, and that's why we bought MuleSoft."
In addition to covering Dreamforce news at the Moscone Convention Center, Sutner toured Salesforce Tower, overlooking San Francisco and home to many of Salesforce's 30,000-plus employees. At 61 stories, it is the tallest building west of Chicago.
Scardina and Sutner also chat in the podcast about Metallica, the metal superstars who played an outdoor benefit concert in the heart of the city. It turns out the band is a Salesforce user, putting the CRM platform to work to manage its extensive fan base; Metallica has 6 million Twitter followers alone.
Find out more about Dreamforce 2018 and the Salesforce news on the latest episode of the Pipeline podcast.