Tips to build a successful digital customer service strategy
CRM pros from Wendy's, Chamberlain Group and DoorDash offer tips for integrating Salesforce AI and social media channels to create a successful digital CX strategy.
Leading enterprises are shifting their customer service strategies from voice to digital channels to improve customer...
Continue Reading This Article
Enjoy this article as well as all of our content, including E-Guides, news, tips and more.
experience, and they have the bumps and bruises to show for it.
The path to digital customer service is tricky to navigate because workflows and tools for engaging with customers across voice and digital channels, like SMS, chat and social media, must be integrated and used appropriately. Some major companies are using Salesforce's Customer 360 initiative to provide a unified view of customer interactions across those channels.
It's still early, and companies are struggling to find ways to make the transition from voice to digital channels work in practice. At the Dreamforce conference, some digital customer service trailblazers shared lessons they learned along the way.
Meet complaints where they arise
Fast food giant Wendy's initially launched a Salesforce customer service initiative that focused on phone and text message interactions. Over time, it added the ability to interact via email and web. Adding new channels creates a learning curve for customer service agents and places a burden on developers to make sure everything works smoothly, said Oana Polanco, CRM manager at Wendy's. So, it had to prioritize which new channels to activate. One of the most damaging issues to the Wendy's brand was when a complaint on social platforms went viral, so the company's digital customer service strategy had to include social media.
With that, Wendy's prioritized the implementation of Salesforce's Social Studio to resolve issues directly on social media, rather than requiring customers interact with the company through different channels.
"It [was] like someone coming to your desk and asking for a report, and you respond telling them they need to ask via email," Polanco said.
Part of this transition also involved coaching reps on how to manage sensitive customer information. Social media includes several nuances around messaging, where customer details, like address and phone number, can be accidentally broadcast. Reps had to be trained to shift interactions to more private channels, like direct messages on Twitter or private messaging on Facebook.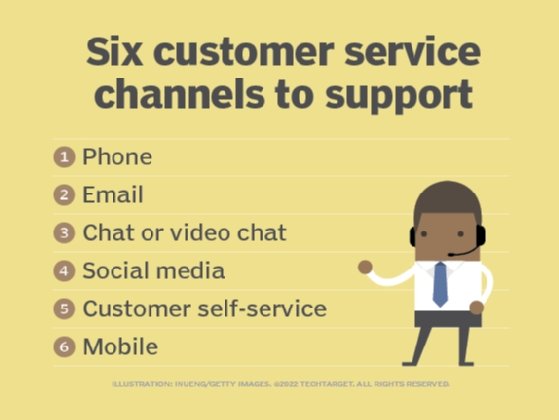 Manage morale across channels
One discovery was that social and chat interactions were less stressful to call center reps than phone calls. Many customer interactions tend to involve resolving complaints, and Polanco said even text conventions, like ALL CAPS, don't impact agents as much as customers yelling (and cursing) their concerns over the phone. In addition, Wendy's has made it a practice to cycle reps to work different channels, which has raised overall morale, according to Polanco.
"They are dealing with a lot of complaints, so it is good to offer something positive to them," she said.
Automate with caution
While AI chatbots can help in some areas of digital customer service, caution is required in using tools like Salesforce Einstein to automate customer interactions.
"There are a lot of challenges with respect to how people frame complaints," Polanco said. People often share multiple intents in a single message, and it is important to respond to the most significant ones.
For example, someone might say they were missing ketchup, but the salesperson was nice. It's particularly important to catch critical complaints, like someone describing bits of metal in her food, but the service was great. It might create a public relations disaster if a bot were to respond, "That is great to hear."
"We are further from fluency in AI, where it can handle the complex conversations customers are expecting," Polanco said.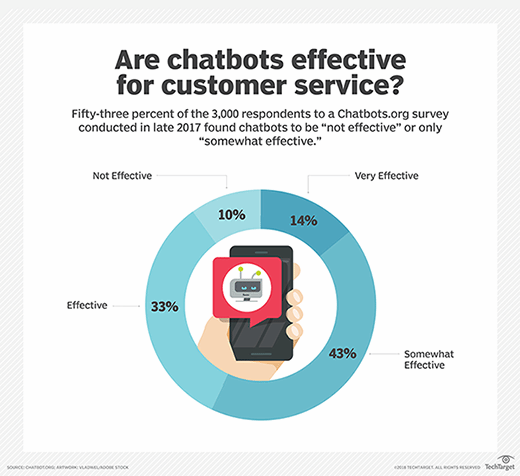 Classify interactions
DoorDash Inc. provides a delivery service for a wide variety of retailers using a network of gig economy Dashers. About 3,000 customer service reps help manage requests from customers and resolve issues Dashers experience, like dealing with out-of-stock items at stores or restaurants. Moving from voice to digital made it easier to classify and prioritize requests. It also helped reduce the burden on Dashers who might have to communicate while driving around.
That low-hanging fruit is a great place to start. Just make sure you are able to monitor and change quickly to improve the customer and agent experience.

Vicky EimerManager, CRM applications and strategy, Chamberlain Group
Shifting more interactions to digital customer service channels dramatically improved agent efficiency. It also helped them prioritize interactions, such as resolving problems around deliveries in progress, explained Gina Wiley, program manager at DoorDash. It is also beginning to experiment with Einstein Analytics to help agents answer customer questions more quickly with suggested responses.
"We want to enable our agents to solve issues quickly and give the right solution for things that come in," Wiley said. In addition, Einstein-based chatbots are being explored to offload common simple requests, like adding an extra serving to a food order.
Reduce the learning curve
It's important to make sure service agent morale doesn't decrease as they take on different tasks, Wiley said. When new workflows are added, Wiley's team spends time in the call center with agents to see how the change affects the agent's ability to empathize with customers. Building great customer experience (CX) requires willingness to experiment with a better process.
"Oftentimes, people take a process flow that exists and model technology around what agents are already doing," Wiley said. "You want to make sure you are using best practices as you adopt new products, like Einstein, or move to Lightning."
Learn from peers
Software tools can provide a great start for adding new engagement channels. Talk with other Salesforce users to figure out how to build a better customer engagement process, said Vicky Eimer, manager of CRM applications and strategy at Chamberlain Group Inc., a provider of garage door openers.
She also recommended talking with people at all levels of the organizations and watching agents at work to see what makes life easier for them. This also involves analyzing data you already have and figuring out what will result in the most improvement for the agent and digital CX.
"Don't think too long or take too long to do it," she said. "That low-hanging fruit is a great place to start. Just make sure you are able to monitor and change quickly to improve the customer and agent experience."
Dig Deeper on Customer experience management