When customer service automation goes off the rails
CRM sales and service automation can drive down costs when they drive customer self-service. But if they frustrate customers, what's the actual implementation cost?
Imagine setting up service for a smart thermostat in your home: If it doesn't work, it could be the device, the...
Continue Reading This Article
Enjoy this article as well as all of our content, including E-Guides, news, tips and more.
Wi-Fi router/cable modem, or the ISP. Pinpointing the problem can lead consumers into the Bermuda Triangle of customer support, where one company can pass the buck to the next.
Guess what? According to two recent surveys of consumer sentiment, traversing multiple customer service channels or getting stonewalled by chatbots is fatiguing, and frustrating.
The good news is that customer service automation technology is improving. More importantly, there are ways smart service managers can design their customer experiences to work more smoothly, take less time and beat lesser competitors.
Multiple companies = bigger headaches
Poor customer experience is the kind of scenario that frustrated respondents to a November 2017 survey conducted by IQor, which provides technology tools for companies to improve customer service. The more than 1,000 respondents said they spend roughly 1.5 hours of their own time resolving smart home device issues on average, one hour of that working with customer service. Nearly one in four respondents doesn't resolve their issues at all and return the product for a refund.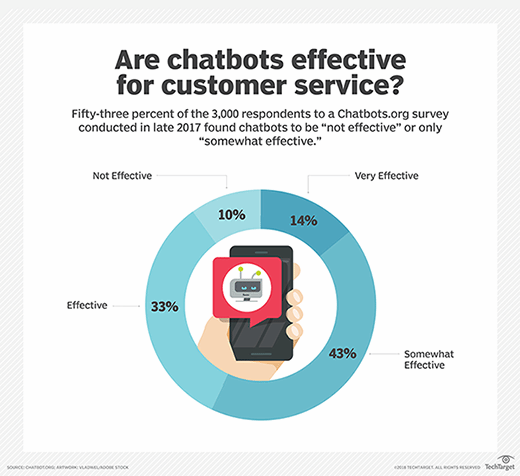 "There's no clear ownership of the customer, end to end," said Autumn Braswell, COO of IQor, when talking about yet another common multiparty customer service rat's nest: Smartphones, which can precipitate customer service issues between phone manufacturers and cell carriers when it comes time to activate and use them on a network. This is slowly changing as consumers hold companies more accountable and the various product and service providers realize they need to work together or lose those customers to competitors.
"What is happening," said Braswell, who sees firsthand what IQor's customers are implementing to solve these thorny multivendor issues, "is that companies have to think about the ecosystem more holistically. They no longer have the ability to stick their head in the sand and think about their little silo. They're trying to ... help [consumers] navigate through the right solution, so that they don't fall into the trap of saying 'not my problem, go talk to somebody else.'"
AI-driven chatbots can also be a source of frustration when they aren't properly implemented.
How ironic it is that so many connected consumers -- more tech-savvy than average, one indicator being that 59% actually read instruction manuals before reaching out to customer service -- can't connect the companies that bring such cool automation to their homes, and eventually give up? It causes a double whammy to the company, as it both drives up costs and loses a sale.
For smart home devices, Braswell said, building up content enabling self-help on YouTube and expert forums can be a next step for companies to help their customers troubleshoot issues, not more chatbots or phone conversations. Another improvement is retaining information between calls or between customer service groups: Eighty-one percent of respondents having to start from scratch retelling their stories and contact information delayed their resolution, and 85% found it to be "somewhat or extremely annoying."
Chatbots have a ceiling
AI-driven chatbots can also be a source of frustration when they aren't properly implemented, at least in the minds of humans who need to use them to solve customer service issues. According to a Chatbots.org survey of 3,000 consumers, also conducted in the last quarter of 2017, more than half of respondents found customer service chatbots either "not effective" or merely "somewhat effective" in solving issues. Opinions split according to geography and age: Millennials and younger generations were more likely to find chatbots effective, as did more-educated consumers. People in the U.K. had better luck with chatbots than U.S. citizens.
Consumers' main complaints: Customer service chatbots aren't smart enough; when they did offer some help, they "got stuck" somewhere between 30% and 40% of the time, depending on the respondents; and finally, if the chatbot is smart enough to elevate the customer's issue to a human -- just like in the IQor survey -- they waste time repeating their information and retelling their story, 60% of the time.
Making chatbots more effective, said Anand Subramaniam, senior vice president of marketing at chatbot and customer service automation vendor EGain -- which sponsored the survey -- involves putting knowledge management behind the bots. That includes giving them more answers to questions, as well as sending customers to informational web links more of the time. Most importantly, he said, is integrating customer service chatbots with human-assisted customer service; putting the interaction in its own loop is a way to frustrate customers.
"Don't treat chatbots like a silo," Subramaniam said. "Chatbots have to be part of a unified, multi-touch, multichannel customer journey. Successful [companies] take that approach ... and they pay attention to the knowledge base that drives the chatbot."
Connecting all these systems takes not only time and improvements in customer service automation technology, but shifting philosophies on behalf of the manufacturer and service provider executives imagining the next generation of customer support. Both Braswell and Subramaniam indicated their customers are thinking about how thorny customer service issues can be more efficiently ironed out, without shoving so much of the obligation onto the consumer. Companies doing that, they said, are the most competitive and more likely to be successful against lesser competition.
Dig Deeper on Customer experience management