Liferay digital experience platform helps company improve CX
Jack Maina, group chief operations officer of Britam, talks about how the financial services group rebuilt the way it interacts with customers and partners using Liferay.
Many enterprises are in the midst of a digital transformation -- moving business operations and communications from outdated, paper-based systems to fully automated ones.
To aid in this effort, Britam -- a financial services and insurance group based in Nairobi, Kenya -- started using the Liferay digital experience platform from Liferay Inc. to improve the digital customer experience by building online portals for its customers, partners, sales representatives and service agents, as well as to replace its Microsoft SharePoint intranet.
"We chose Liferay as our engagement layer for our customers and partners," said Jack Maina, group chief operating officer of Britam. "Through the Liferay portals, we expose certain functionalities from our internal systems to our external systems."
The Liferay digital experience platform portal classifies services that are relevant to certain groups of people, such as customers, partners or suppliers. For example, customers can view their billing statements, manage their wealth portfolio and move funds from one account to another, all without having to call Britam or go into a physical office.
"Now our customers can go to the web portal or use a mobile device to interact with us," Maina said. "When someone comes through the [web or mobile portals], we are able to give them a consistent experience, and that is due to all the externalization of the Liferay portal."
According to Maina, the goal is to offer the most convenient digital customer experience to customers and partners so that they can get what they need from Britam whenever and wherever they want.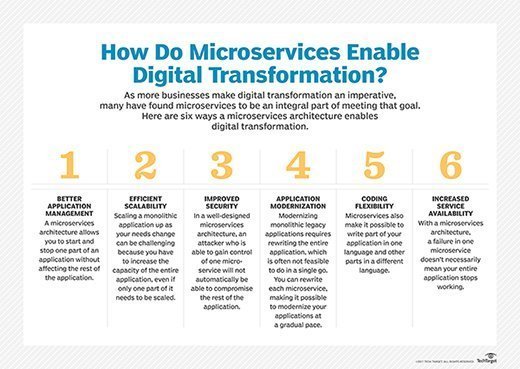 A learning curve
Deploying the Liferay portals to end users has become easier with each deployment.
"Over time, we have learned how best to deploy new features to our customers using Liferay," Maina said. "But as well as that, the Liferay product itself has gone through various improvements and enhancements over the years."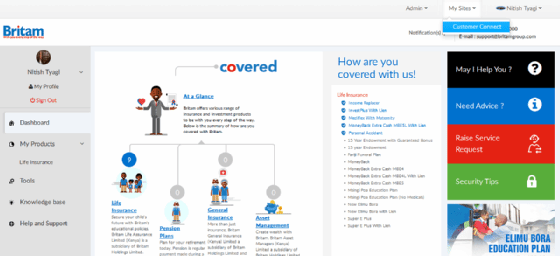 In particular, Britam has taken advantage of the microservices features available in the latest version of the platform.
"From a technical perspective, we are able to develop minute or granular features as opposed to putting many features together," Maina said. "If you are able to make smaller features, you can start deploying faster, and customers are able to start using these products sooner."
Success metrics
Time-to-market is an important measure of success for Britam. To this end, Britam has adopted an Agile software development strategy in order to quickly turn around new products and deliver them to customers, agents and partners.
There is the internal investment question: Are we getting more from our investment than we are putting in? And we definitely are.

Jack Mainagroup chief operating officer, Britam
Adoption rate is another important metric, both in terms of customers using the customer portal and agents using the financial analyst portal. So far, approximately 65% of Britam's external agents rely on the Liferay portal to sell to customers. Additionally, 10% of the company's life insurance customers use the customer portal.
According to Maina, using Liferay has also increased operational efficiency at Britam over the last three years.
"There is the internal investment question: Are we getting more from our investment than we are putting in? And we definitely are," Maina said.
The Liferay digital experience platform is sold for a one-time fee, and customers can use the product forever. Liferay also has an enterprise subscription model, which includes customer support services and access to premium features, such as monitoring services and data governance. Britam is an enterprise subscriber.
For other organizations looking to use Liferay as part of their own digital transformation efforts, Maina said that the technology should enable, not dictate, business requirements.
"Start with the business requirements," Maina said. "It is important to understand what you want to offer to the market, to the customer [and] to the service providers. Then, based on that, you are then able to come back and use the technology to make that business requirement."
Dig Deeper on Customer service and contact center