Payless ShoeSource switches digital asset management tools
A new DAM tool from Cloudinary helps the shoe seller get ready for the holiday shopping rush by automating the management of images on customer-facing websites.
Think you have a challenging to-do list? Imagine photographing 1,000 different pairs of shoes, boots, slippers and sneakers in a matter of weeks and then cropping, tagging and uploading each image into a new digital asset management system just in time for the busiest footwear-buying time of year.
"Right now, we're running fast with scissors to get this in before the holidays," said Wesley Blue, senior web producer for Payless ShoeSource.
This is a new cloud-based digital asset management (DAM) tool from Cloudinary that integrates with Salesforce Commerce Cloud. It automates thousands of images, videos and other digital assets in the media pipeline between retailers, such as Payless, and their customer-facing websites.
Each click deeper into the inventory brings more views of a product's color, material, etc. and, at some level, moves the customer closer to the all-important purchase.
Gary Ballabio, director of business development and strategic partnerships for Cloudinary, said there's demand from retailers for rich content to help their customers imagine using or owning a particular product. "Media is at the center of storytelling and customer engagement, which leads to higher conversions," he said.
All of those enticing views require digital images, multiple manipulations and ongoing management.
The DAM workflow
Once a product image is shot and delivered to Cloudinary, it handles "everything that has to happen to media before it gets published online," Ballabio said. That means cropping, resizing, reformatting, optimizing for different channels and more. Text is added to images to introduce a new or sale item, and images are tagged for the digital asset management tool.
Cloudinary runs compression algorithms and can institute a wholesale change across images if, for example, an e-tailer changes the pixel dimensions for thumbnail images on its website, Ballabio said. It also uses third-party tools, like Amazon Rekognition, to make it possible to search for particular images in the digital asset management tool or train the software to focus a crop on human faces.
Up until a few weeks ago, Payless would shoot its sandals, pumps and Oxfords in the Topeka, Kan., corporate offices and upload raw files via FTP to a third-party vendor. There, they were color-corrected, silhouetted, cropped and then sent back to Payless for approval and distribution to Payless websites, franchise managers or resellers like Amazon.
Along the way, large files slowed the internal network drive, Blue said, and each website's requirements for dimensions and background color required additional work. For example, Payless.com in the United States features shoes on a gray background with a drop shadow, while, in Canada, it uses a red background and Amazon needs a white background, no shadow.
Blue said the process was laborious and a little convoluted.
"Our system was missing a step. It had no capacity to do alternate views with different backgrounds. We wanted software as a service to do that, to manipulate on the fly, to integrate with different sites or countries or franchises."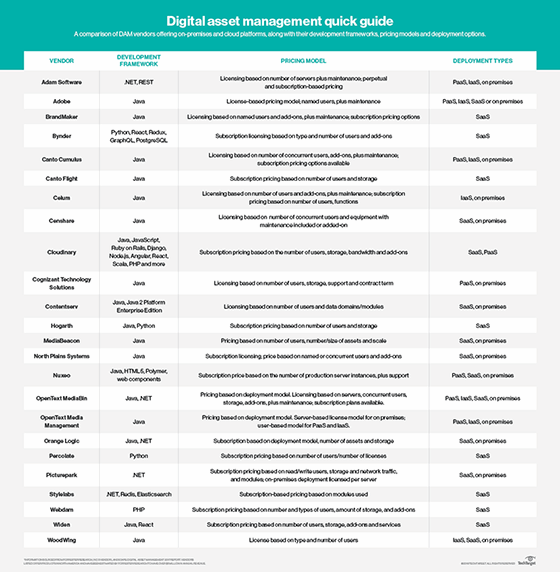 Edits, updates more efficient
We can have better quality control of imagery and be nimble and more responsive to our growth needs.

Wesley BlueSenior web producer, Payless ShoeSource
The Cloudinary digital asset management tool can also recolor a product. For example, it can make a black boot brown without having to reshoot. And it can adjust its tagging nomenclature to allow the same brown boot image to be recorded in the U.S. and Canadian inventories without needing separate images and files.
"We can have better quality control of imagery and be nimble and more responsive to our growth needs," Blue said.
Also, Payless can marry its e-commerce catalog with its content management tool and legacy mainframe systems to improve the quality of its product data, he said.
The Cloudinary implementation will be made in three phases, Blue said. The first, which is almost complete, is to modify the digital asset management tool so it is responsive to all Payless coding and internal requirements. Phase two is to fully integrate with Salesforce Commerce Cloud and have all raw image files flowing through the Cloudinary funnel.
The third phase is to use the Cloudinary plugin to create an access point for Payless marketing materials. Providing a set of approved assets will help keep the entire team, including franchises, on brand, he said.
Dig Deeper on Content collaboration