Definition
Salesforce Commerce Cloud
What is Salesforce Commerce Cloud?
Salesforce Commerce Cloud is a cloud-based suite of products that enable e-commerce businesses to set up e-commerce sites, drive more automation and provide customers with seamless shopping experiences.
Part of the integrated Salesforce Customer Success Platform, Commerce Cloud powers all Salesforce connected apps. Business to consumer (B2C), business to business (B2B) and direct to consumer (D2C) companies can use its e-commerce capabilities.
Evolution of Salesforce Commerce Cloud
In July 2016, Salesforce acquired Demandware, then an industry leader in B2C e-commerce sites. This acquisition drove the creation of the brand name Salesforce B2C Commerce, an e-commerce product for B2C companies. In 2018, Salesforce acquired CloudCraze, a provider of e-commerce products for B2B organizations. CloudCraze became Salesforce B2B Commerce.
Salesforce Commerce Cloud today includes B2C, B2B and D2C support. With these three avatars, Salesforce Commerce Cloud provides e-commerce products for all kinds of companies looking to sell online. It also integrates with many Salesforce products and third-party apps so that sellers can deliver connected, unified experiences to help garner customer loyalty.
3 core capabilities of Salesforce Commerce Cloud
Commerce Cloud includes three core capabilities that can help organizations design and implement their e-commerce strategies according to their specific needs and target customer base.
B2B Commerce
B2B Commerce lets B2B companies create and customize sites for business customers who are well known to the B2B company and usually place orders that are large, frequent, recurring or some combination of the three.
Built natively on the Salesforce Lightning Platform, the tool leverages an organization's Salesforce customer relationship management data. This provides a view of customers and distributors so that businesses can understand and engage with them as well as manage orders, carts and cases.
Sites that can be created with B2B Commerce usually have one or more of these functionalities:
Shopping carts that can accommodate many items -- hundreds or thousands -- per order.
Two-click reorders that let business buyers quickly make large, frequent orders.
Custom themes that provide a unique look and feel for each company's storefront.
Specific product catalogs for some products.
Support for multiple delivery dates and locations, and multiple payment types.
B2B companies can tailor their site for each customer using B2B Commerce and real-time customer data. They can provide purchasing recommendations and guide customers through the experience, increasing customer engagement and the likelihood of repeat purchases.
B2C Commerce
B2C Commerce is designed for brands that sell directly to consumers. Using B2C Commerce, merchants can create customizable e-commerce sites with rich storefronts and user-friendly shopping cart and checkout functionalities to attract a large number of shoppers.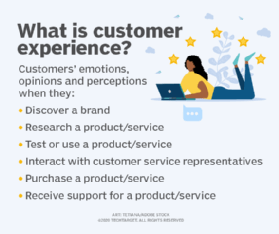 The sites can be integrated with marketing and service products to deliver personalized and relevant interactions over social media and email. Sellers can also create multiple brands for different geographies, design customized online retail experiences and offer shoppable items online for their target audience.
Benefits of B2C Commerce for B2C sellers include the following:
Easy order management.
The ability to manage multiple e-commerce sites -- for different geographies, languages, etc. -- from one place.
Support for offering products online and in store via sell and ship.
The platform also integrates artificial intelligence (AI) with Salesforce Einstein with the aim of enabling B2C sellers to create a faster purchase path for buyers and personalize customers' experiences.
D2C Commerce
Like B2B Commerce and B2C Commerce, D2C Commerce is built into Salesforce Commerce Cloud. It helps D2C sellers launch new stores quickly with guided store setup, simple data imports, shared workflows across clouds and drag-and-drop capabilities. It also supports Einstein Recommendations, which enable sellers to create personalized shopping experiences for buyers.
D2C Commerce applies a unified data model to provide a single source of truth for the business. It supports a rich ecosystem of Salesforce AppExchange integrations that can help sellers grow sales and revenues.
AI-driven actions in Salesforce Commerce Cloud
Recently, Salesforce added AI Generative Pre-trained Transformer (GPT) capabilities to Commerce Cloud that make the platform even more flexible and enable B2B, B2C and D2C sellers to drive more automation, increase sales and adapt quickly to changing customer demands. Sellers can also implement GPT-driven actions to set up and optimize digital storefronts, personalize every customer's shopping experience, and use first-party data to strengthen customer relationships.
AI-powered insights in Commerce Cloud also enable sellers to do the following:
Manage products, pricing and catalogs.
Launch new campaigns and promotions.
Help buyers navigate the site and find appropriate products.
Enhance customer engagement with personalized product recommendations and offers.
Storefront Reference Architecture
Some B2B and B2C commerce sites can look the same. However, each requires unique functionalities because the target audience and their needs and shopping behaviors differ. Specifically, B2B sites are designed for a smaller set of known business buyers who often make large or frequent purchases.
In contrast, B2C sites are designed to attract more individual shoppers or consumers, make it easy for them to add products to their cart, and allow them to finish the transaction quickly. Many of these buyers shop from their mobile phones, so the B2C seller must be able to build and launch the site quickly using mobile-first practices.
B2C Commerce supports this with its Storefront Reference Architecture (SFRA). Any B2C retailer can use SFRA to set up a feature-rich, customizable storefront. These storefronts support multiple languages and currencies, optimize the user experience, and provide modern shopping cart and checkout features for buyers.
Learn about the top 10 e-commerce software companies and see how to create an e-commerce content strategy to improve sales.
This was last updated in
September 2023
Continue Reading About Salesforce Commerce Cloud
Dig Deeper on CRM tools and strategy