4 ways to use chatbots to improve Gen Z customer experience
More and more chatbots are entering the marketing, customer service and sales spaces. Here are four tips for brands looking to make their chatbots stand out from the others.
Brands constantly launch new chatbots to solve problems for current customers and attract potential customers, but the sheer volume of chatbots and the desire for quick deployment can render many bots ineffective, awkward and poorly designed.
Well-designed chatbots, however, can improve the Gen Z customer experience -- a generation that tends to be more comfortable with technology than their older counterparts. Gregg Witt, partner and chief strategy officer at Engage Youth and author of Gen Z Frequency: How Brands Tune In and Build Credibility, said members of Generation Z are adept at understanding the ways brands market to them online and filtering through the noise.
"Gen Z is very good at determining what is important to them and what is not," Witt said. "It's not that advertising doesn't work on them, but if they don't care about it, Gen Z will swipe and won't even remember that they swiped past it. The message absolutely has to be part of their real-world experience."
Chatbots are an increasingly effective way for brands to reach potential young customers in an organic way. Here are four tips for building successful chatbots.
1. Chatbots for messaging apps
Popular messaging apps such as Facebook Messenger, WeChat and WhatsApp already support chatbots. Experts, including Witt, expect Instagram's direct messaging capability to support messenger chatbots soon, as well.
Unlike posting material on social media, there is no algorithm to limit what content subscribers see with direct messages, enabling brands to run effective marketing campaigns, Witt said.
"Once you have the customer opt in for a chatbot in [a]messenger, there is no algorithm. You get a direct dialog with people who are potentially interested," Witt said. "It is a personalized and tailored experience, and it is all mobile-centric for consumers that want an always-on experience."
2. Smart enough to keep up
Chatbots must be smart, not because customers need to be fooled into thinking that they are talking to a real person, but to avoid the same frustrations that can crop up in any customer service channel.
Gen Z is very good at determining what is important to them and what is not.

Gregg WittPartner and chief strategy officer, Engage Youth
"Young people don't mind chatbots," Witt said. "They know it is a chatbot, and as long as the chatbot is smart and ready for them, they are OK with that."
But Gen Z users also have high expectations for technology. A smart messenger chatbot can boost the Gen Z customer experience by gaining the consumer's confidence and improving brand loyalty. Bots can quickly process requests and are readily available at any time.
3. Provide value
There is a lot of noise surrounding Gen Z customers, and unlike millennials, this has been happening their entire lives. Witt said this generation is drawn to content that provides value above and beyond what other brands offer, so a messenger chatbot must provide information and use language that feels targeted and relevant to the customer.
"Sephora is a great example of an effective and relevant chatbot. It teaches how to apply makeup with tutorials and product recommendations depending on what you ask of it," Witt said. "The chatbot can [also] help people within the physical store if they jump on Messenger or WhatsApp."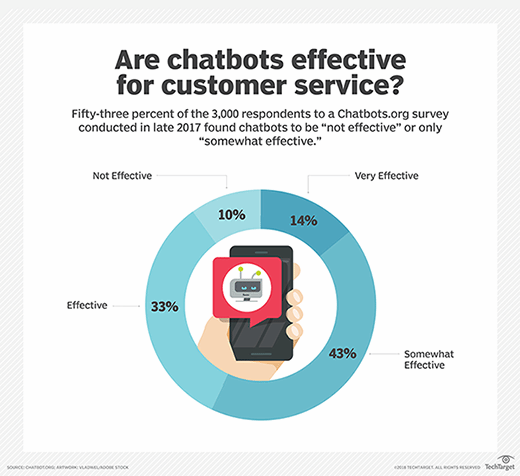 4. Chatbots can't do it alone
Chatbots cannot stand alone; they need to be paired with effective community management. A community manager should be available to take over customer support issues that crop up on social and messaging platforms.
"Community management is an area where so many brands get it wrong by not truly engaging and building relationships with their target market," Witt said. "It looks wrong when you don't have a community manager that can go in and engage in the comments and answer questions."
Dig Deeper on Customer experience management