Experts: Time is nigh for a Salesforce Lightning migration
'Everything forward will be Lightning,' was advice from one analyst at Dreamforce 2017. CommScope's experience proves a move to Salesforce Lightning may be easier than you think.
SAN FRANCISCO -- Two years ago at Dreamforce, Salesforce unveiled Lightning, a platform-wide upgrade that paved the way for other new features, including the abundance of Einstein products. It also -- although not overtly -- paved the way for a future Salesforce Lightning migration as Salesforce Classic fades away.
And that future may be here now. The topic of a Salesforce Lightning migration was a popular one on the opening day of Dreamforce Monday -- two different Lightning migration sessions were at capacity during the morning, with dozens of attendees turned away in both cases.
"At the end of the day, Salesforce won't be doing anything on the old style anymore," said Alan Lepofsky, a principal analyst at Constellation Research. "If a customer is hesitant to move to Lightning, I don't want to imply that Salesforce is pushing customers along, but everything forward will be Lightning."
At a Service Cloud roadmap session at Dreamforce, that sentiment was solidified by Salesforce executives.
"Some features aren't possible in Salesforce Classic," said Jon Aniano, senior vice president of product management for Service Cloud.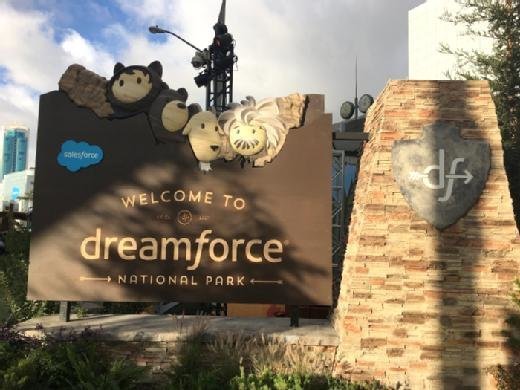 'A stealth deployment'
The lack of new features in Salesforce Classic was a big reason why CommScope, a network infrastructure provider based in Hickory, N.C., recently migrated from Salesforce Classic to Lightning.
The company began using Salesforce in 2012. This past spring, it launched its Salesforce Lightning migration, giving itself six months to complete the adoption, said Danelle Lockwood, an analyst of sales operations at CommScope.
If we wanted to use new features, it was in Lightning. Salesforce isn't doing anything in Classic -- everything is in Lightning.

Danelle Lockwoodanalyst of sales operations, CommScope
"If we wanted to use new features, it was in Lightning," Lockwood said. "Salesforce isn't doing anything in Classic -- everything is in Lightning.
"We gave ourselves six months, but it wasn't needed," she added. "A lot of things worked during the migration."
To ensure processes would still work after the migration to Lightning, Lockwood said CommScope was able to test everything before turning the switch on.
"We moved everything to production, and then didn't turn it on," Lockwood said. "It was a stealth deployment and we retested everything."
The move was a result of Salesforce slowly fading out Salesforce Classic -- almost forcing customers to launch a Salesforce Lightning migration.
Training your workforce
While new features will most likely only be available on Lightning, another impediment keeping longtime users from implementing a Salesforce Lightning migration is the potential training involved with a new user interface.
But by giving your workforce enough time and freedom to explore Lightning, according to Lockwood, users can mostly train themselves.
"We didn't do much training. We sent out a two-minute introduction video that focused on the parts that were new," Lockwood said. "When we did our testing, we had our users do it and had them go in and create an opportunity and add a contact. We didn't tell them how to, so that we could figure out where they had problems and tailor the little bits of training toward those problems."
Next Steps
Salesforce Lightning partner community launched
Find out how T-Mobile's migration to Salesforce Lightning went
How agents can benefit from upgrades to Salesforce Lightning
Dig Deeper on CRM tools and strategy