Get started
Bring yourself up to speed with our introductory content.
What's behind the low-code/no-code development trend in ERP?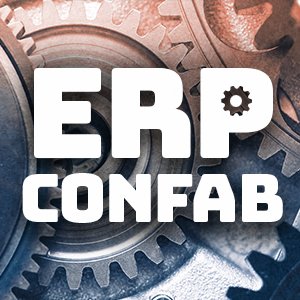 Listen to this podcast
Holger Mueller of Constellation Research says low-code/no-code development tools from ERP vendors offer significant benefits to both professional developers and non-technical business users.
ERP vendors have been making a big deal of so-called low-code/no-code development tools in recent years.
Infor, Microsoft, Oracle and Workday are among the prominent ERP vendors to enter the market, joined last month by SAP, which introduced SAP Build with much fanfare. The ERP giant touted its low-code/no-code entry as a versatile tool that will democratize programming for nontechnical business users, address the shortage of professional developers in the SAP ecosystem (pegged at a hair-raising 2 million) and help professional developers write applications more efficiently.
SAP's goals for low-code/no-code development seem so contradictory as to be unworkable, but maybe tools like Build really are capable of upskilling professional developers -- pro coders -- while giving business users a direct hand in software design and deployment.
Who really uses these low-code/no-code development platforms, and why are ERP vendors so eager to trot them out? To find out what's behind the trend, I talked to Holger Mueller, vice president and principal analyst at Constellation Research. Mueller has covered the market in low-code/no-code development tools for Constellation's 2022 vendor Shortlist reports. He previously worked in software development at SAP and Oracle.
Helping developers stay ahead of technological change
The rise of low-code tools is a reaction to technology changing so fast that it no longer does exactly what individual businesses want, according to Mueller. With traditional development methods, programmers could translate existing business processes into custom software.
"Now we are in the phase where all of a sudden, technology can do more than what the current best practices of businesses demand," he said. Best practices haven't been defined for what's possible with today's cheap networking and storage, ubiquitous smartphones and what he calls the "infinite computing" resources that the cloud makes available.
"Not all the pro coders can build all the things that enterprises want, so you have to enable business users to do what I call 'own your automation destiny,'" Mueller said.
These new, ostensibly user-friendly programming tools are part of the enterprise application platforms that SaaS ERP vendors are making available to customers and partners to integrate and extend their systems and build standalone applications. The SAP Business Technology Platform, of which Build is a part, is a prominent example, as are Oracle Visual Builder, Infor OS and the application platforms of Microsoft Dynamics, Oracle NetSuite, Salesforce, Unit4 and Workday.
Initial concerns from pro coders that they would be replaced by low-code development platforms, or that business users would develop software that doesn't scale or perform correctly have been alleviated, according to Mueller. "Many pro coders are using low code now because it's faster," and it takes care of basic software functions, such as user sign-in. "It's a significant productivity boost for a pro-code developer." ERP vendors are even starting to use the tools internally.
Overall, Mueller characterizes the trend as good because it allows people to build safe and scalable applications, and while he said there's nothing specifically to shy away from, the tools have some limitations. "I would not build a manufacturing planning engine on this," he said. "I would not build a payroll system. I would leave that to a pro-code environment."
Also discussed in the podcast were the following:
when it makes sense to use no-code tools from the ERP vendor vs. those that aren't tied to a single vendor or application;
which ERP vendors built their low-code/no-code development tools in-house; and
why these tools, if they take off, could raise automation to a new level.
To hear the podcast, click the link above.