HR chatbots from Google, IBM to be in the spotlight at HR Tech 2018
The growing use of AI-related technologies in HR may increase reliance on big tech vendors. But that isn't keeping the smaller vendors from developing their own tools.
The role of big vendors, such as Google and IBM, in HR technology is expanding as their expertise in conversational robotic intelligence powers some of the chatbots used in HR applications. That observation will be evident this week at the HR Technology Conference & Expo in Las Vegas where HR chatbots will be in the spotlight.
The tech giants' relationship to HR chatbots is analogous to Intel's role with PC makers that slap "Intel Inside" stickers on their laptops. The machine learning and natural language processing (NLP) technologies developed by large technology sellers give chatbots conversational capabilities.
"A chatbot stands and falls with the quality of the dialogue," said Holger Mueller, principal analyst at Constellation Research. "Users will drop and not use [a chatbot] if the answers don't make sense," he said.
Conference attendees assessing HR chatbots, in effect, make two bets on any one application. They not only evaluate the HR application but also the capabilities of the vendor that built the underlying, AI-related chatbot technology, whether it's from Amazon, Microsoft, IBM, Google or some other provider. This technology is key "for the whole solution to work," Mueller said.
Google's new Dialogflow powers conversational recruiting
A chatbot stands and falls with the quality of the dialogue.

Holger MuellerPrincipal analyst, Constellation Research
Earlier this year, Google, for instance, announced general availability of its Dialogflow Enterprise Edition. This is Google's platform for creating voice and text conversation and is based on its machine learning and NLP development.
Google's technology was adopted by Brazen Technologies, which provides online hiring chat events and a recruiting platform. In late August, Brazen announced a "conversational recruiting" capability based on Google's system, which provides the underlying chatbot intelligence.
The chatbot conversational capability is assisted by human recruiters who prewrite answers to expected questions that a candidate might ask. The system also conducts an initial screening to try to find qualified people, said Joe Matar, director of marketing at Brazen. He expects the capabilities of conversational HR chatbots to improve rapidly, but it will be a long time before they replace a recruiter's core skills, such as relationship building, he said.
IBM Watson powers management coaching
LEADx, which is announcing its learning platform at the start of the HR Technology Conference, is using IBM Watson in its product, Coach Amanda.
Coach Amanda aims to improve managerial skills with the help of a virtual trainer. The system uses the Watson Personality Insights module, as well as its natural language conversational capabilities. The Insights program diagnoses personality to help shape the chatbot response, as well the answers and learning materials it delivers to the manager, said Kevin Kruse, founder and CEO of the firm.
Kruse said it works like this: A user can type or speak to the chatbot and ask, for instance, "What is the definition of employee engagement?" The manager may follow with a question about seeking tips on employee engagement. The chatbot answers these questions with material from a resource library based on what it knows about the manager.
The underlying IBM NLP technology has to figure out what the manager is asking about. Is the question about an employee problem? Is the manager seeking advice? Or, said Kruse, is the manager seeking a resource?
But not all firms use big vendor chatbot platforms to power HR chatbots.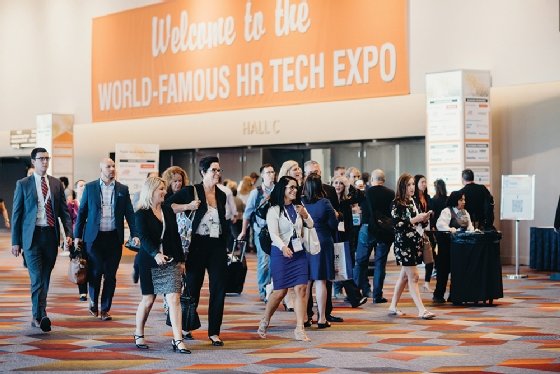 In-house and open source seen as superior by some
Jane.ai is designed to make all of a company's information available, whether it is in a PDF or spreadsheet or resides in applications such as ServiceNow, Workday, Salesforce or among team members. HR is one of the major uses of the application, and that's why this firm will be at the 2018 HR Technology Conference. SearchHRSoftware is the media partner for the conference.
David Karandish, founder and CEO of Jane.ai, said the system was developed in-house but also used some open source tools, such as software in Stanford CoreNLP, which provides a suite of language tools. Jane.ai developed proprietary algorithms to make matches and mine documents, he said.
An employee can use the chat system, for instance, to check vacation time or ask a question about HR policies. It can put in an IT ticket or schedule a meeting with staff.
The firm is up against the large IT vendors in AI-related development, but Karandish said the big vendor HR chatbots weren't necessarily designed to solve a business problem. That's why Jane.ai went with the in-house approach, he said.
"A lot of companies are coming out with cool tech, but they haven't figured out how to actually go solve real problems with it," Karandish said.
Dig Deeper on Core HR administration technology