HR chatbots move beyond the simple to more complex engagements
With the right combination of good data structure and disparate data source integration, chatbots may well become a go-to guy for employees while spelling relief for HR staff.
Human resources employees in large companies find themselves answering the same employee questions over and over again. How much paid time off do I have? How can I find out if this doctor is covered by our health ? When am I due for a performance review?
Answering such frequently asked questions can potentially prevent HR staff from engaging in higher-value activities. And in organizations where data is poorly managed, employees can get frustrated waiting for answers that should be readily available.
Onward march for chatbots
This conundrum sets the stage for what analysts expect will become widespread demand for HR chatbots. The technology has proved to be wildly successful in customer service settings and has become an established, popular front-end interface for recruitment systems. Given the proper combination of good data structure and the integration of disparate data sources, analysts believe HR chatbots may well meet the need for an automated HR interface in more complex engagements with employees.
"It's the way it's going to be," IDC analyst Lisa Rowan predicted. "The folks that don't have the proper APIs to support it are going to have to have them quickly."
Kellie Romack, vice president of digital HR and strategic planning at Hilton Hotels, said strong APIs are a critical consideration for her company as she eyes future deployment of internal-facing HR chatbots. Hilton, she added, is considering pushing vendors of all sizes to offer contextualized, transactional APIs with their chatbot products.
Meantime, Romack said her company just completed a global migration to a new cloud computing platform. The focus for now is on shoring up all the affected processes and getting a handle on the organization's ramped-up ability to collect and analyze data.
It's all about platform, strategy and structure
We have to make sure of the data and ... thoughtfulness behind it, so we don't frustrate people.

Kellie Romackvice president of digital HR and strategic , Hilton Hotels
Romack believes an established platform, along with a mature data strategy and structure, creates a strong foundation on which to build an HR chatbot plan. "It's absolutely on our radar," she said, noting that 65% of the questions Hilton's HR employees field are repetitive. "We believe there are efficiency and morale gains from getting answers quickly and meeting team members where they're at."
Even if a chatbot functions as nothing more than an engaging search interface, Rowan agreed, HR chatbots provide value to employees trying to access information as well as HR staff bogged down with answering repetitive questions.
That perspective points toward the importance of having a strong data structure in place, and Romack has made that a priority. She envisions future chatbot functionality serving as a driving force behind that effort. Hilton's experience with chatbot technology has been limited to its use as a recruitment tool that helps candidates narrow job searches faster by getting answers without filling out a form or waiting for a human response.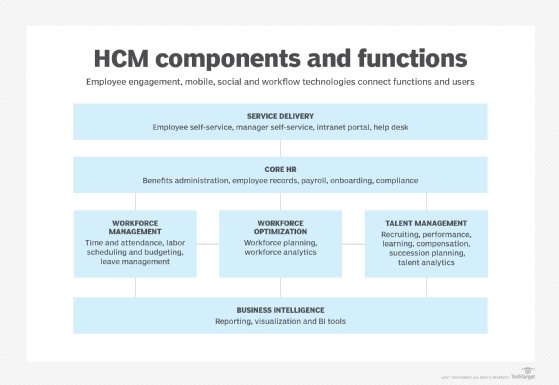 The company has also started using a non-interactive tool that tracks keystrokes and guides employees to frequently asked HR questions. It plans to introduce an interactive chatbot that will deliver answers to basic questions and eventually automate processes such as tracking an internal job application or a performance review cycle.
Long-term objectives include implementing more AI-driven HR applications. For example, employees looking to move up the corporate ladder may find chatbots helpful in pointing them to appropriate training programs or potential mentors within the organization.
Quality over quantity
To get there, however, Romack is painfully aware of the need for clean data. "We have to make sure of the data behind it and the thoughtfulness behind it, so we don't frustrate people," she said. "We don't want people to use the bot and then [still] have to call in. That would not be the endgame for us."
A lot of HR chatbot attempts have failed because companies placed the proverbial cart before the horse, declared John Sumser, principal analyst at HR Examiner. "[S]tart by getting your data in order," he advised. "Then you form a picture of where you want to go, and then you do something."
Along with good data, successful HR chatbots require an engaging interface that mimics what people experience away from work, especially when it comes to millennials. Companies also have to make sure the bots are fun to use and that they deliver quick results.
"If it's a consumer-grade experience," Rowan said, "they're likely to gravitate toward it."
Dig Deeper on Core HR administration technology