Share this item with your network:
Technology insights for the data-driven enterprise

Fotolia
To improve employee engagement, companies must measure results
Whether it's an electronic prompt for a boss to recognize a worker or frequent surveys to measure employee sentiment, software can help companies measure worker satisfaction.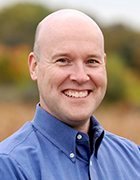 By
Within the last year, TechTarget -- the company that publishes Business Information -- made massive renovations to our office space as part of a larger plan that included strategies to improve employee engagement.
Every employee's old desk got chucked and replaced by modern desks that can rise to a standing position at the press of a button for those who want to avoid sitting at work all day.
Meanwhile, our previous small kitchen got ripped out and construction crews knocked down a few walls. Now, we have a spacious kitchen and café-type seating area with touchscreen soda machines, various coffee options, fresh fruit deliveries and daily pop-up food vendors. It's a cool setting, and people here love it.
We also allegedly upgraded our conference phones, but the hardware doesn't work well all the time. And a lot of people complain about that problem, particularly if they call in and can't hear what's going on during a meeting.
It's easy to see why efforts to improve employee engagement can be difficult and tricky to accomplish. When a welcome workplace change is made, such as a new kitchen, employees feel better about their job and where they work. But attempts to enhance things can go awry if a piece of equipment, such as a conference phone, doesn't operate as it should.
Three avenues to boost worker engagement
I empathize with HR professionals who need to find ways to boost worker engagement within their office climate and culture. Some companies are turning to software to improve employee engagement.
For me, technology-assisted employee engagement efforts fall into three broad categories:
Recognition. Saying "thank you" to an employee or giving kudos to a co-worker goes a long way in making people feel good about their jobs. Software can help prompt people to recognize colleagues and even track on-the-job rewards points for people.
HR service. Many of us have experienced frustration when we've unsuccessfully tried to find benefits information or hit a roadblock with an expense report. Technology that answers questions about those areas -- such as through an HR chatbot -- can help employees get back to work sooner when they can quickly find needed information.
Data gathering. Suppose an increase in noise level at the office prompted an employee to work from home more often. A manager might shrug off that situation, but what if data showed that 20 employees across various departments started working remotely because the atmosphere was too noisy? That type of pattern is harder to ignore and could force a company to make changes to accommodate those workers. Analytics software can help discover this type of issue.
As we head into 2019, companies will turn more often to technology to perhaps address all these engagement-related areas.
Satisfied workers help meet company milestones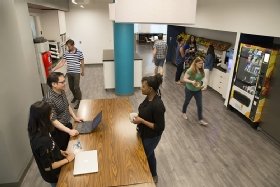 This discussion isn't solely about presenting feel-good sentiments; there's a lot of business sense associated with companies taking steps to improve employee experience. "Without engaged employees, firms risk missing milestones, blowing out budgets or wrecking the customer experience," according to a July 2018 Forrester Research report, "Accelerate Digital Transformation by Improving Employee Engagement."
Put another way: Happy employees work harder.
One idea that Forrester and others in the HR industry advocate is for companies to send out pulse surveys to measure employee satisfaction. Pulse surveys are fast and frequent polls of employees to track and compare engagement over time. Software can help in this area, whether it's a common online survey platform or more specific products tweaked to a company's culture.
I can see a future work environment where HR will ask employees to rate their experiences as a way to improve employee engagement. This type of approach would be a natural extension of the customer experience offered by online retailers or hotel chains. For example, employees might receive a message from the company on their mobile devices or see a pop-up box on their computer screens: "How did we do with our quarterly results presentation? Rate us one to five stars." It's an easy way to quickly measure the vibe of the workforce. Unfortunately, I have no way to rate TechTarget's new kitchen. But if I could? Five stars.