Share this item with your network:
Technology insights for the data-driven enterprise

James Thew - Fotolia
Employee engagement in HR shapes performance and payroll tech
Employee engagement is taking new forms, from alternative payment options to community volunteer opportunities. Technology plays a key role in staying ahead of these changes.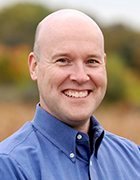 By
Widening the scope and increasing the impact of employee engagement in HR programs to encourage worker participation...
Continue Reading This Article
Enjoy this article as well as all of our content, including E-Guides, news, tips and more.
and job satisfaction is a puzzle not so easily pieced together.
During her 20-plus years in HR, Sheryl Simmons has dealt with worker engagement initiatives through benefits and other perks, but employee engagement's changing landscape still throws surprises at her. "I was amazed how important pet insurance was to millennials," said Simmons, chief human resources officer (CHRO) at Maestro Health, a Chicago-based health and wellness vendor. The company has more than 300 employees and does, in fact, offer pet insurance, among other modern enticements that include an employee arcade.
Simmons and other speakers and attendees at September's HR Technology Conference noted that HR professionals are dealing with issues well beyond a time when employees were satisfied with just a steady paycheck and decent benefits. Salary and benefits are still important, of course, but workers today also place importance on a combination of flexible schedules, work-life balance, frequent performance feedback, corporate culture and a company's position on social issues.
HR software vendors are working to stay ahead of these trends. Technology in HR has shifted its emphasis from automating administrative tasks for workers and HR managers to improving workforce productivity, independent analyst Josh Bersin said at the conference.
Performance management a key ingredient
Bersin emphasized his point by citing performance management software. Initially, companies used these types of tools to weed out poorly performing employees. Now, 80% of HR professionals say performance management needs to improve the performance of workers and boost their motivation, explained Bersin, who plans to release a far-reaching HR tech study next year.
Employee retention -- not termination -- is the primary goal. That reality, however, can conflict with current HR software offerings. "A lot of the vendors built tools ... that were centered on the last generation of management," Bersin said.
His comments are supported by the findings of the 21st annual Sierra-Cedar HR Systems Survey, released at the HR conference by Sierra-Cedar Inc., a tech consulting and managed services firm based in Alpharetta, Ga.
"Large global companies ... have traditional [performance management] models and replaced annual ratings and merit increases with continuous feedback and immediate rewards," the 130-page survey reported. "Traditional applications have aggressively focused on rolling out updated or brand- modules, aligning with [performance management efforts]. Emerging platforms to this space are focusing on engagement, rewards and survey technology to challenge long-term players."
Employee engagement in HR leads to more productivity
As 2019 approaches, HR professionals should anticipate using their technology to fulfill a greater need to track worker performance and productivity, Bersin said.
Watch for software developed for smaller companies that manage teams of different disciplines instead of departments, he advised. Unless a sudden recession hits, he added, "I think the focus of the [HR] tech market for the next couple of years ... is on performance, productivity and agility."
The idea that more engaged employees are in turn more productive will have to play out. As organizations consider their talent roster, Bersin said, HR teams will explore how their company compares to competitors in areas such as pay equality, diversity, inclusion and corporate citizenship.
Conference session speakers and expo hall discussions indicated that engagement vendors seek to capitalize on the idea that today's employees want to connect with their colleagues and find individual and social meaning in their day-to-day work. TechTarget, which publishes Business Information, was a media partner of the conference.
Talent-driven firms embrace employee engagement in HR
More than 1,600 organizations responded to the Sierra-Cedar survey, which divided HR technology investment patterns into four company types: Top performing are driven by financial results, talent-driven focus on talent-based decision-making, data-driven base their decisions on data and socially responsible emphasize social initiatives and benefits.
A lot of the vendors built tools ... that were centered on the last generation of management.

Josh Bersinindependent analyst
Employee engagement is a clear hallmark of talent-driven HR organizations, with 63% of them using HR analytics to identify engagement trends, compared to just 21% of non-talent-driven companies, according to the survey. Meanwhile, socially responsible HR organizations rate themselves an average of 4.74 out of a possible 5 in employee engagement efforts, the survey reported.
Chatham Financial, a financial advisory and technology company based in Kennett Square, Pa., tracks social efforts against employee engagement, said Lindsay Evans, director of talent. Chatham, for example, encourages its workers to use three business days per year for volunteer efforts in their community. The company then tries to measure the connection between those volunteer days and how workers feel about Chatham, which employs about 550 people, Evans said.
As Bersin and others see it, modern employee engagement in HR will manifest during the second coming of employee portals. Originally, portals were static sites where employees downloaded electronic paystubs and filled out benefit forms during annual open enrollment. Future portals will be slick and interactive -- akin to retail or travel websites -- where users can find what they need and feel good about their choices. Want to update your benefits? Need help with your future career path at the company? Feel like giving kudos to a co-worker? Log on here.
"The buzz in the HR community when I talk to CHROs around the country? They're looking for one-stop solutions, single sign-on, [in which] the technology piece is integrated," Simmons said.
Expect employee feedback, performance management, learning, well-being and recognition to merge into one digital location for workers to interact with these features. Forward-thinking HR tech buyers should demand that vendor products integrate with each other on one portal or platform, Bersin advised.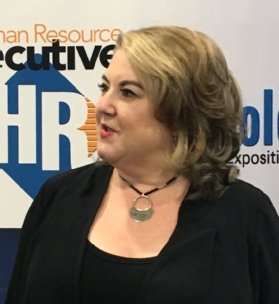 In many ways, companies might view this movement as the consumerization of HR, reasoned Stacey Harris, vice president of research and analytics at Sierra-Cedar. "If you're not looking at the service you're providing to employees, ... you're missing the boat," she said.
Mobile tech can contribute to employee engagement in HR through smartphone apps that help people complete various duties, noted Meghan Biro, founder and CEO of HR website TalentCulture.com. "Employees want apps like consumer apps," she said. While work-life balance is important to employees, she added, the reality for many people is that work and personal life link to each other 24/7.
Immediate compensation can boost engagement
One of the biggest areas where employee engagement in HR will wield influence is payroll, or, more precisely, how workers get paid. A developing trend is an approach known as the continuous pay model, which might even become a daily practice that payroll software will need to accommodate, Bersin said. Compensation in such scenarios will include salary, real-time rewards and well-being benefits. The gig economy, in which some workers are not full-time but under contract to a company as freelancers, also plays a part in the push toward real-time payment systems.
A growing need of employees to receive financial advice and services as part of a benefits package is tied to that approach, Simmons said. Millennials can carry big debt upon entering the workforce. Simmons suspected that within three years, financial services benefits will be on par with health benefits for many workers, and employers and HR software vendors will need to stay ahead of that demand.
In light of these immediate financial issues versus the perceived role of next-generation HR technology such as AI, Simmons asked, "Why aren't we solving our core problems ?"
From worker engagement to employee experience
Employee engagement in HR is just one piece of a bigger picture that's becoming more defined -- the total employee experience. While engagement focuses on the worker's time spent within a company, employee experience is much broader. It starts when a job candidate applies for a position, follows that person through recruitment and hiring and stays with the worker even after the last day on the job. After all, a former employee's feelings about a company can have lasting effects on its reputation and future recruitment success.
There can be many layers to employee experience. Maestro Health, for example, measures candidate experience and how it affects employee engagement, Simmons said. In her view, a job candidate's interaction with Maestro might not be triggered by an online description for an open position, but rather by viewing the company's social media accounts and deciding whether those avenues give an honest look at the company's processes and culture.
HR tech buying teams don't always invite IT folks
Technology vendors need to get more accustomed to modern HR buying teams, which don't always include traditional IT professionals who report to the CIO -- at least in the initial stages of product evaluation.
Evans chairs her company's HR tech buying team. During the initial product evaluation, only HR staff interacts with a vendor, Evans explained. As the evaluation progresses, her team members investigate the product in a sandbox environment, and only after a product is short-listed do the IT and security teams get involved.
Meanwhile, Maestro Health's Simmons said she visits the headquarters of tech vendors to see whether a seller and its products mesh with her company's culture. While a vendor may tout a product as automated, for example, the reality isn't always that clear cut, she said.
"We've learned we have to dig for that information," Simmons explained. "We have to ask the right questions to get the vendors to give us the information."
"Candidate experience is from the time [potential employees] are interacting with Maestro as a brand and a reputation," Simmons noted, and that dovetails with the employee's level of engagement with the company. Within 90 days of being hired, she explained, HR asks employees for their impressions of Maestro when they started compared to what they have actually experienced thus far on the job, and the company tracks that information.
Dig Deeper on Employee experience