peshkova - Fotolia
ZeroStack sees future in channel partners
ZeroStack, a private cloud platform startup, aims to grow its customer base through distributors, service providers and resellers such as Morris Technology Partners.
Startup ZeroStack Inc. exited stealth mode in August 2015, raised $21 million in venture capital and developed a self-service private cloud workload generation platform.
The vendor has tied its future to channel partners: "We are 100% channel-driven," said Steve Garrison, vice president of marketing and business development at ZeroStack, which recently launched the ZeroStack Cloud Innovation Partner Program.
The new program, which debuted January 2018, offers customized product access and sales incentives along with sales and technical training, according to the company. Marketing and sales tools are also available. Resellers, service providers and distributors are among the key channel partners in ZeroStack's program.
Startups like ZeroStack, based in Mountain View, Calif., increasingly reach out to channel partners to help expand their sales reach.
ZeroStack components
The vendor's offering is geared to DevOps teams that often create and delete workloads quickly as they test new releases. The ZeroStack solution consists of two complementary components: The ZeroStack Cloud Operating System, or Z-COS, which converts a business's existing on-premises server clusters into a private cloud infrastructure, and Z-Brain, a cloud portal that provides businesses with self-service and management functionality.
With the two elements, ZeroStack provides developers with what the company terms "one-click deployment" of DevOps tools and automatic allocation of compute, storage and networking resources. The cloud platform relies on big data and AI to produce reports to guide businesses making cloud deployment decisions. The product aims to provide a high level of automation, so administrators can manage larger application volumes without increasing staff.
ZeroStack is gearing its marketing to midmarket companies. "We are looking for firms with 10 to 20 IT pros, individuals who are generalists and have not memorized product manuals," Garrison stated.
The product supports either on-premises or cloud deployment models. Ease of use is one of the solution's strong points. "Companies can get the ZeroStack solution up and running quickly," said Zeus Kerravala, founder and principal analyst at ZK Research.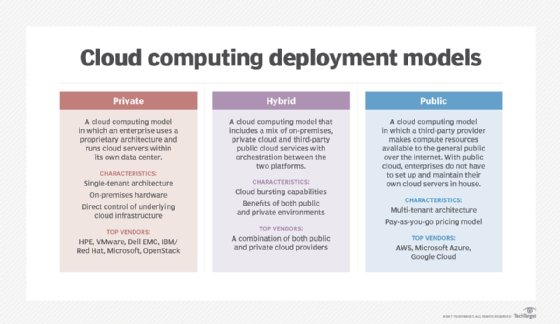 A bit of happenstance
Currently, ZeroStack has about 15 partners stretching across the U.S., Europe, and Asia. One of them, Morris Technology Partners, a reseller based in Whippany, N.J., was spun out from a staffing firm five years ago. The channel partner, which has 10 full-time employees and about twice as many contractors, markets security and data center infrastructure services to enterprises with small IT staffs. The partner has helped financial service institutions, retailers, legal firms and pharmaceutical corporations deploy IT solutions.
Recently, Morris Technology Partners has been looking to expand into the data center as a service (DCaaS) market and needed a solution so customers could create new workloads. The firm examined open source solutions, custom designed systems and products from vendors such as Cisco.
We are 100% channel-driven.

Steve Garrisonvice president of marketing and business development, ZeroStack
"I had a connection with a ZeroStack salesperson from a previous job," said Lou D'Angeli, CIO at Morris Technology Partners. After evaluating the solution, the reseller found ZeroStack easy to use and inexpensive. Many similar tools require that partners deploy new hardware and virtual machine software, which requires additional licensing. Companies run ZeroStack on their existing hardware.
Consequently, Frost & Sullivan determined that ZeroStack provides a cost savings of more than 50% over a three-year period, compared to popular public cloud options.
Morris Technology Partners is now in the process of rolling out its DCaaS offering.
"We announced the service about a month ago and have approximately a dozen customers and another dozen in the queue," D'Angeli said. The firm expects to have 50 to 75 customers up and running by the end of the year.