Evaluate
Weigh the pros and cons of technologies, products and projects you are considering.
Data center and cloud computing products that make an impact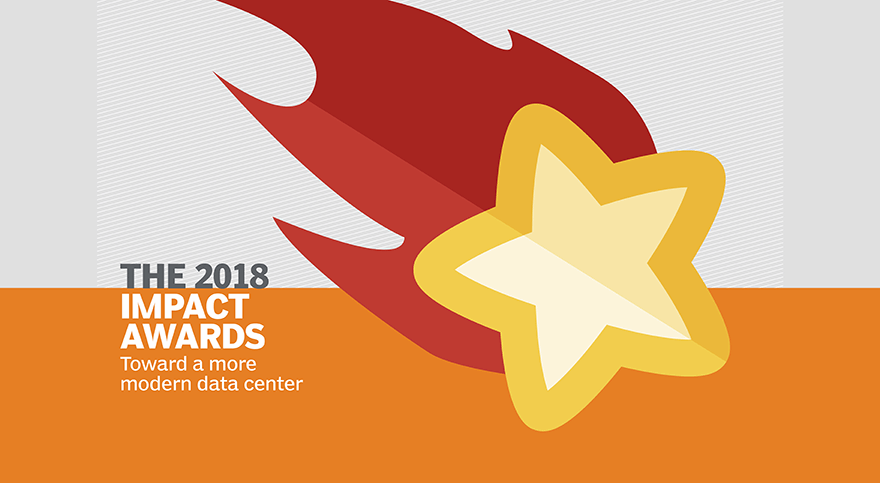 Source:
kimberrywood/iStock
Designer:
Linda Koury/TechTarget
The annual Modern Infrastructure Impact Awards recognize the top cloud technologies and IT infrastructure products. These award-winning tools are the ones that make a difference by helping IT professionals manage vital on-premises and cloud-based environments.
Maybe DevOps is on your organization's planning document? You're going to need to evaluate the tools before you take even the first step toward that goal. The product-selection stakes don't get much higher than when you are making a decision about a converged infrastructure platform. And what about cloud migration or optimization? Plenty of organizations could stand to benefit from the top cloud technologies available in those segments.
As always, the Impact Awards process began with an open invitation for vendors and users to nominate infrastructure tools and cloud computing products across seven categories. Readers were then given the chance to weigh in, voting for their top choices. TechTarget editors and independent experts reviewed submissions, taking into account user comments and readers' votes, before choosing the winner in each of these categories:
Best Software-Defined Infrastructure Product;
Best Private/Hybrid Cloud Management Tool;
Best Public Cloud Migration and Optimization Tool;
Best DevOps Tool;
Best Converged and Hyper-Converged Infrastructure Product;
Best AWS Consultant or Integration Partner; and
Best Systems Management Tool.
Click through to see all of the winners in the 2018 Modern Infrastructure Impact Awards.
View All Photo Stories