What is an Apple Watch?
Apple Watch is a wearable smartwatch that allows users to accomplish a variety of tasks, including making phone calls, sending text messages and reading email. Apple released the first Apple Watch on April 24, 2015.
Apple initially designed the watch to replace phones and reduce the time users spend looking at phone screens. However, the Apple Watch became popular in part for its innovations in fitness tracking and health monitoring, as well as its ability to be used with internet of things (IoT) devices.
Since its release, the Apple Watch has added several new features, including water resistance, blood oxygen and electrocardiogram (ECG) readings, a body temperature sensor and an emergency SOS that can detect when a user falls or has some other accident and contact emergency services. The watches can be synced with a user's iPhone, Mac laptop and AirPods. Apple Watches accounted for 22% of smartwatch shipments in the second quarter of 2023, dominating that market, according to research firm Counterpoint.
The standard version of the Apple Watch now comes in two case sizes: 41 millimeters or 45 mm. It has an always-on Retina LTPO (low-temperature polycrystalline oxide) organic LED (light-emitting diode) display with an ambient light sensor to combat glare. The battery lasts 18 hours in general use or 36 hours in low-power mode, which shuts off everything except the clock. A magnetic charger latches onto the underside of the watch face and uses a USB cord to attach to the same charger as an iPhone. Models with aluminum, stainless steel and titanium cases are available.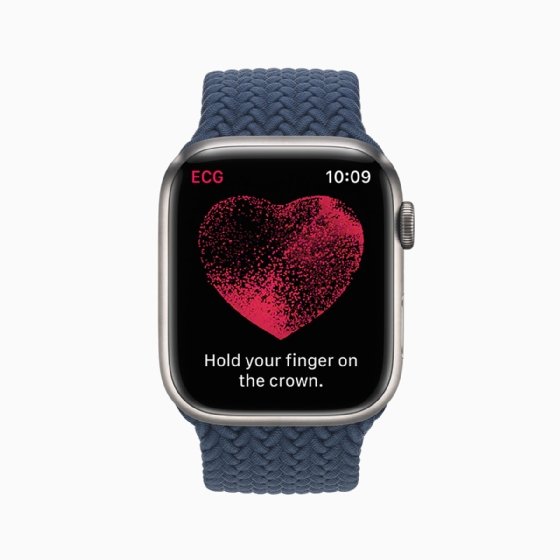 How does the Apple Watch work?
To function, the Apple Watch must be connected to an iPhone 5 or later running Apple iOS 8.2 or higher and be within 33 feet of the phone. The watch uses a Bluetooth connection, but it can connect with an iPhone that's on the same Wi-Fi network. If the watch isn't in range of the phone, models with cellular connectivity can still make and answer phone calls, send and receive messages, and use Siri for directions.
The Apple Watch runs on the Apple watchOS operating system, which is a watch version of Apple iOS that arranges the watch's home touchscreen in a carousel, or circle. Users can change watch settings from their phone, including rearranging Apple Watch apps, choosing notification sounds and downloading new apps. The interface was designed for the wrist, and navigation relies on swiping and tapping the watch's touchscreen.
The Apple Watch's Digital Crown is a physical navigation dial located on the side of the watch that magnifies content, scrolls and inputs data. Like with an iPhone, Siri can be activated by saying, "Hey, Siri" or by holding down the Digital Crown. More recent Apple Watches also include sensors that track user activity, health and fitness. These sensors include an accelerometer, gyroscope, heart rate sensor and Global Positioning System (GPS) functionality.
Popular Apple Watch features
Apple Watch owes its popularity to some of its key features. Popular features in the Apple Watch Series 9, which came out in 2023, include the following:
Apple Pay. Users store their credit, debit and prepaid cards on their watches and double-click the Digital Crown when holding the watch over a sensor to make a purchase. Apple Pay is considered by some experts to be the best digital wallet.
Customization. Apple Watch offers several different ways to customize the device. These include the choice of stainless steel or aluminum models, different ways of arranging the watch face, and different colors and styles of armbands, such as a sports band that is more durable and comfortable for physical activity.
Digital keys. Users can replace physical keys with digital versions that let them get into their homes by simply placing their watch onto their lock's sensor. Digital keys can be shared with family and friends who have Apple Watches.
Family Setup. An Apple Watch plan lets users give watches to family members, including children and grandparents, even if they don't have iPhones. This lets children message and call their parents and lets parents track the location of their kids, give them their allowance, approve who they contact and restrict access to apps at certain times of day with the Schooltime mode.

Apple Watch SE is best suited for Family Setup, which lets children without an iPhone contact their parents.

Fitness tracker. This feature monitors a user's heart rate during workouts, as well as workout and activity duration among other data. Users can set activity goals, compete against their best saved times and access personalized coaching through Fitness+, which includes audio-guided exercises.
Health monitoring. Sensors monitor ECG, blood oxygen and heart rate data and notify users when it detects abnormalities, making it useful to users with atrial fibrillation. Watches can also be used to track body temperature and menstrual cycles.
Maps. Users can access the maps feature even when their phone isn't in range. It helps users who are running or cycling a route they don't know and is useful when riding public transit.
Notifications and messaging. Apple Watches can send and receive any type of message that iPhones, Mac laptops and other devices they are synced with can handle. This includes texts, calls, emails and social media instant messaging. To write, users can use voice dictation or Scribble, which transforms words written by finger on the touch screen into text. There are also notifications specifically designed for the watches, such as reminders to wash hands or take medications.
Siri. Apple's digital assistant works like it does on other Apple devices. Users dictate commands, such as asking for directions or crafting a message, and Siri responds or carries out the direction.
Sleep tracking. This feature tracks users' sleep and wake times, as well as sleep stages, such as rapid eye movement sleep. The watch uses these metrics to help users create healthier bedtime routines.
SOS and emergency detection. Apple Watches detect when a user has fallen or been in an accident. If a user has been immobilized, the watch automatically contacts emergency services, provides them with the user's location and contacts the user's emergency contacts. Users can also access emergency services at any time by pressing and holding the Digital Crown.

All modern Apple Watch models come with SOS functionality, which alerts emergency services in the event of an accident.

Syncing. This lets users use multiple Apple devices interchangeably for the same task, such as messaging, listening to music, and accessing photos and video in the cloud. Users can also access the Find Devices app to locate lost Apple devices, and they can unlock a Mac laptop simply by wearing their watch next to it.
Apple WatchKit lets developers create or modify existing apps for the Apple Watch. Most of the current apps from Apple are refactored iPhone apps, such as messaging. However, some native apps have been developed specifically for the watch, including Activity, Workout and Camera Remote. Third-party apps include a social media app for Facebook and apps for airlines and hotels that let users check in through the Apple Watch.
IoT devices, such as smartwatches, offer multiple benefits for business. Apple Watch's Handoff capability lets users start a task on the watch and finish it on their iPhone. For example, enterprise users can start an email on their watch and then ask Siri to transfer the draft over to their iPhone. Enterprise apps include Evernote for dictating information to the watch. IT can use enterprise mobility management products to push corporate emails to the Apple Watch.
Pros and cons of Apple Watch models
Several new Apple Watch models offer features tailored to different types of users.
Apple Watch Series 9
The Series 9 was announced by Apple on Sept. 12, 2023, with availability on Sept. 22. Among the key features of the Apple Watch Series 9 are the following:
41 mm or 45 mm display size.
S9 SiP silicon chip for computing power.
Always-on Retina display with a brightness of up to 2,000 nits.
Double-tap gesture that enables user actions without touching the screen.
Battery life of 18 hours in normal mode and 36 hours in low power mode, with a fast-charging feature.
Heart sensor and ECG app tracks user's heart rate, rhythm and oxygen level and alerts them to problems. It also provides body temperature sensing and menstrual cycle tracking.
Water resistant up to 50 meters.
64 GB of storage.
Fall and crash detection capabilities that contact emergency services and relay the user's location. It uses satellites to perform SOS calling and messaging when not in range of a cellular network.
GPS and GPS + Cellular models.
Runs on Apple WatchOS 10.
The Apple Watch Series 9 also comes with the following drawbacks:
Satellite SOS comes with a monthly service fee.
Battery life is limited with the always-on display.
Models that include cellular capabilities are more expensive.
Apple Watch Ultra 2
The Ultra 2 model was announced alongside the Series 9 and is considered the best model for outdoor activities. It includes the same core set of capabilities as the Series 9 and expands on them with the following differentiated features:
49 mm display size.
Always-on Retina display with a brightness of up to 3,000 nits.
Regular use battery life up to 36 hours, with up to 72 hours in low-power mode and support for fast charging.
Made of aerospace-grade titanium and a sapphire crystal face for extreme durability in all weather and conditions.
It has the emergency detection and health features included with the Series 9 and dual-frequency tracking to give users accurate GPS readings in extreme terrains, such as mountains.
Water-resistant up to 100 meters, scuba diving up to 40 meters and temperatures from -4 degrees to 130 degrees Fahrenheit.
Tracks dive times, adds waypoints to compass and can sound an 86-decibel emergency siren to scare away animals or help emergency responders locate a user.
The Ultra 2 model's drawbacks include the following:
It's one of the most expensive Apple Watch models.
Satellite SOS comes with a monthly service fee.
Its features are designed for rugged outdoor activities, which most users don't need.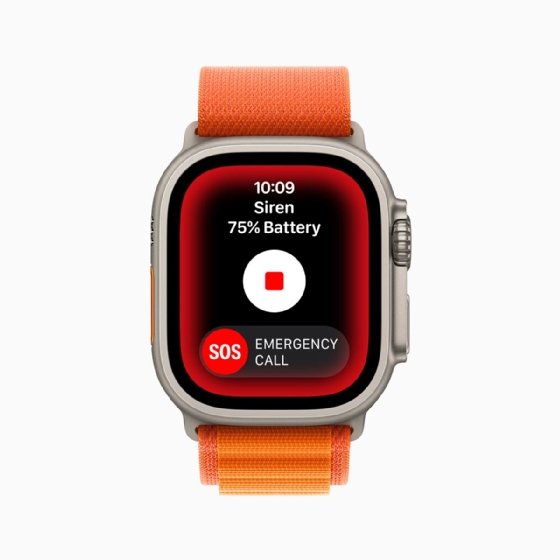 Apple Watch SE
The Apple Watch SE is the most affordable budget model. It comes with the following features:
40 mm or 44 mm display size.
Battery life up to 18 hours.
32 GB of storage.
Crash and fall detections, as well as emergency SOS.
Tracks heart rate, rhythm, blood oxygen level and sleep.
Designed for Family Setup.
Drawbacks include the following:
It has limited functionality compared to Series 8 and Ultra.
It is smaller in size with less battery life.
Apple Watch Hermes
The Hermes model is the most expensive Apple Watch on the market and is designed for fashion-conscious users. It has the following benefits:
41 mm or 45 mm display size.
Battery life up to 36 hours.
32 GB of storage.
Comes with exclusive Hermes watch faces, cases and bands, such as the H Diagonal, Gourmette Metal Double Tour or Hermes Sport Band.
There are several drawbacks to this model, including the following:
It's expensive.
It does not offer any different features than the Series 8.
Evolution of Apple Watch
Important milestones in the development of the Apple Watch include the following:
April 2015. The first Apple Watch is released with its fitness app.
September 2016. Apple Watch Series 2 is released, including GPS, water resistance and brighter display.
September 2017. Series 3 is released, with features that let users make calls, stream music and use Siri without having their phone nearby.
September 2018. Series 4 introduces Fall Detection, Emergency SOS and ECG monitoring.
September 2019. Series 5 introduces the always-on display and a feature that lets users set workout goals and track progress in the Activity app.
September 2020. Series 6 and budget-friendly Apple Watch SE are released. Series 6 came with improved sensors and the ability to measure blood oxygen levels.
October 2021. Series 7 introduces a bigger and more durable display.
September 2022. Series 8 and Ultra are released with improved durability, water resistance, crash detection and, in the case of Ultra, an emergency siren.
September 2023. Series 9 and Ultra 2 are released, powered by the S9 SiP chips, providing more performance and introducing the double-tap gesture.
Apple Watch competitors
While the Apple Watch is the most popular smartwatch on the market, it has several competitors, including from the following companies:
Samsung.
Huawei.
Noise.
Imoo.
Garmin.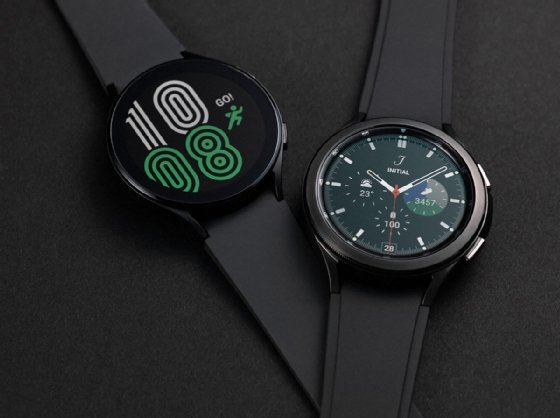 One of Apple Watch's weaknesses is its battery life. While Apple Watches can last up to 36 hours, some competitor brands, like Garmin, have batteries that last up to a week. The longest battery life offered by a smartwatch is the Garmin Fenix 6X Pro, which lasts up to 21 days.
Price is another weakness of Apple Watches. The Apple SE budget model's reduced cost comes with reduced features and functionalities. Models like Google's Fitbit Versa 4 have fitness features comparable to Apple Watch Series 8 and a longer battery life, and it is cheaper than an SE 2nd generation. Some models, such as Amazfit GTS 2 Mini, are under $100 with a battery life of 14 days.
Apple Watch is one of the most popular wearable devices. Learn how enterprise wearables bring benefits and management challenges.
This was last updated in
September 2023
Continue Reading About Apple Watch
Dig Deeper on Mobile operating systems and devices