Comparing iPhone vs. Android for business
Organizations deploying or managing smartphones for corporate use should know how iPhone and Android compare in an enterprise setting. Factors such as UX are key differences.
Both iOS and Android devices have evolved to support personal and enterprise users alike. But can one better serve corporate needs than the other?
The most prevalent options for the smartphone -- a critical endpoint that the majority of organizations rely on -- are Apple's iPhone and Google's Android, which differ in a few important ways. While both can effectively store data and deliver applications for enterprise users, key factors such as their contrasting ecosystems define how well either device will fit into an organization.
Whether an organization is choosing which type of mobile device to deploy to end users or creating a mobile management plan for a BYOD or choose your own device (CYOD) scenario, IT administrators should understand how iPhones and Android devices compare. Differences in the two device types affect several crucial aspects of IT management. Putting these differences in context will enable admins to balance user preferences and business needs.
Comparing iPhone vs. Android for business users
Many of the central differences between iPhones and Android devices come down to their OS ecosystems. Apple takes a walled garden approach to security with iOS and its other operating systems. This means that Apple reviews any software or service against stringent standards before permitting it to run within the OSes. Plus, only Apple devices can natively support iOS. The Android OS, by contrast, can run on a wide range of devices and has an open source ecosystem. This means that developers can use its source code to create applications or modify it to fit their devices.
This contrast has ramifications for other parts of device performance and management, and there are other specific differences to keep in mind as well. To compare the two devices, IT should focus on factors such as functionality, user experience, security, manageability and pricing.
Functionality
The Android OS can run on several different devices, but Google does provide guidelines through the Android Enterprise Recommended List, a directory of devices that meet strict enterprise requirements for hardware and software. This gives organizations and users a lot of options in terms of hardware, although device fragmentation presents some issues. Some devices might not be compatible with Android OS updates right away, which can be a risk in the case of an important security update, for example.
Some devices might not be compatible with Android OS updates right away, which can be a risk in the case of an important security update, for example.
Because Apple develops iOS and all of the devices that it can run on, iPhones are guaranteed timely software updates for at least five years after their original launch. This offers some security and functionality benefits and keeps the options simple for customers. However, the lack of flexibility in terms of pricing and other hardware features isn't ideal for every scenario.
For use cases that require a rugged mobile device, Google offers over 100 rugged Android phones, whereas Apple only offers its standard models. Organizations must purchase rugged cases as external protection for iPhones in those situations.
Other hardware features to consider include battery life and storage. Android and Apple devices both offer strong battery life overall, so it comes down to comparing individual models. Storage capacity varies based on the model and edition as well.
For example, an iPhone 12 comes with 64 GB of storage, while an iPhone 14 comes with 128 GB of storage. Customers can pay extra for 256 GB or 512 GB of storage with an iPhone 14 or 14 Plus, but the iPhone 14 Pro and Pro Max also add the option to buy 1 TB of storage. Similarly, a Google Pixel 7a and 7 Pro both come with 128 GB of storage, but the 7a comes with 8 GB of memory, while the 7 Pro comes with 12 GB of memory. It's also worth noting that Android users have the option to expand their phone storage with microSD cards.
User experience
To assess which OS will provide a better user experience, organizations can first compare their interfaces. The biggest difference between the two is customizability. The iOS interface offers consistency and uniformity across Apple products and services, so it can be more user-friendly and appealing to less tech-savvy employees. But while iOS has added more personalization features in recent years, Android enables users to customize nearly any aspect of the interface. This gives users greater control over their experience, and some might prefer the broader range of options within the Android operating system.
Interoperability is another important component of this. Because the interface is consistent across the vendor's products, working with multiple Apple devices is a smooth and straightforward process. Users can seamlessly transfer data from an iPhone to a Mac, for example. By contrast, organizations must rely on tools such as Google Workspace for that level of interoperability between Android smartphones and other devices. However, if an organization isn't exclusively using Apple devices, iPhones will have the same interoperability weaknesses as Android phones.
Likewise, users will generally have the same experience whether they are using the Apple App Store or Google Play Store, but there are some small differences to keep in mind. While most major apps are available on both platforms, they tend to be available for iOS first. App development is different for iOS because there are fewer compatible devices and technical specifications to tailor the app around. Android runs on a much wider range of devices, so developers must build the app to work with many different technical specifications. As a result, certain Android apps might perform better on some devices than others.
Still, both app stores effectively deliver a large selection of apps overall. Organizations should consider what their existing software ecosystem is like and whether any business-critical apps are unavailable in either app store.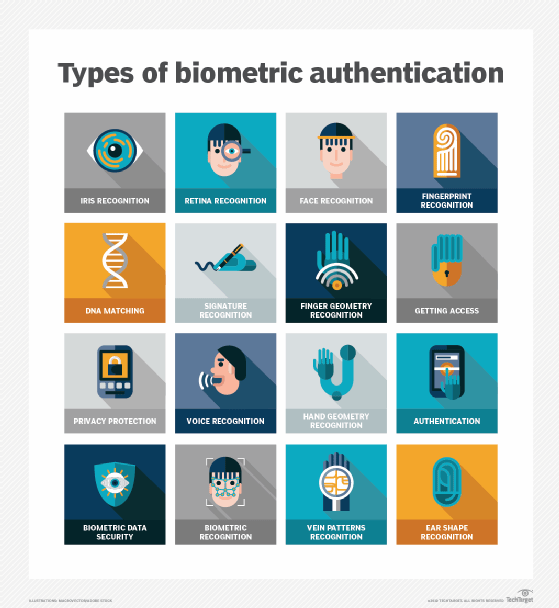 Security
Although iOS devices have historically had a stronger security reputation than Android devices, the reality is more complex for both platforms. As with many other aspects of device performance, the ecosystem also plays an important role in mobile security. Apple has firm control over its ecosystem, so it can quickly find vulnerabilities and send out security updates, even to older devices. With so many devices in Android's open source ecosystem, it's more difficult to identify security threats and send appropriate updates out across varying software and hardware.
The App Store is another part of iOS's security posture, as Apple's strict app review process keeps users from inadvertently downloading malware. Additionally, users must turn to sideloading if they want to download unapproved third-party apps in iOS, further mitigating risks. In Android, on the other hand, users can easily download third-party apps. The Google Play Store's app review process also isn't as stringent as the App Store's is. To offset this security weakness, Google has made improvements to its app store in recent years, such as implementing Google Play Protect, a built-in security tool that scans all apps for malicious content.
Both OSes also support encryption to protect data at rest and in transit. Additionally, most iOS and Android devices enable secure user authentication methods such as facial recognition and fingerprint scans.
Manageability
For organizations, one of the most important considerations when choosing between iOS and Android is how directly IT can manage the device. Depending on the device ownership scenario, organizations have a few different mobile device management (MDM) options with both iPhone and Android.
Management is fairly straightforward for Android. Organizations can use Android Enterprise to deploy corporate-owned Android endpoints as fully managed devices, which gives IT granular control over security and management. For BYOD Android endpoints, IT and users can easily separate corporate and personal data with the work profile feature. This creates a secure container for work-related apps and data to better support employee privacy and corporate security.
IT can use either Device Enrollment or Automated Device Enrollment (ADE) to set up corporate-owned iPhones. With Device Enrollment, the end user manually enrolls the iPhone in the organization's MDM platform. Then, IT can manage some settings and security restrictions on the device. This option works well for both corporate-owned and BYOD endpoints.
For corporate-owned iPhones that require more administrative control, organizations can opt for ADE. This zero-touch enrollment method works as part of Apple Business Manager and doesn't require any user interaction. New devices enroll directly into MDM upon first boot, enabling the organization to fully supervise the iPhone. IT then has the highest privileges on the device, including the ability to enforce settings or perform a full remote wipe.
Apple's approach to separating work and personal data differs from Google's, but it's still effective. Containerization is built into iOS and keeps corporate data separate and secure. For a more clear-cut separation that resembles Android's work profile system, organizations can enroll BYOD iPhones with Apple User Enrollment, which limits IT's control over personal apps and data. Organizations can also turn to third-party MDM tools to complement iOS and Android's management features.
Pricing
One of the main points where iPhones and Android phones diverge is cost. Prices vary for Android phones, typically ranging between $200 and $900. With so many options, organizations should be able to find a device that fits their budget. Still, not every model will measure up in terms of features and expected lifespan, so it's important to examine device specifications closely. The best Android device for an organization will balance cost and performance.
There are fewer iPhone models to choose from, and they generally cost more across the board. For example, Apple's website states that the price of an iPhone 14 Pro starts at $999, whereas an iPhone 12, a slightly older model, starts at $599. Older models are available at lower prices, but lifespan can be a concern with these iPhones. The iPhone 11 costs less than $300 at most authorized resellers, but it will likely go out of support in 2025. With any model, organizations should calculate how much use they expect to get out of the device and make sure that matches up with what they're paying for.
Making iPhone and Android management choices
Although they differ in some significant ways, iPhone and Android are both viable device options for most enterprise organizations. Which device will be a better fit depends on the organization's existing tech ecosystem and what the device's use case will be.
Android is the natural choice for organizations that mostly work with Google products already or want to deploy rugged devices. In general, having more hardware and software options is beneficial for enterprise devices, and the lower cost of most Android smartphones is another advantage for enterprise customers.
Still, there are some drawbacks to keep in mind with Android. Apple's iOS is part of a closed ecosystem, which presents some unique security advantages. Android devices offer strong security, but some organizations might prefer Apple's walled garden model for a more sandboxed approach to delivering applications.
The affordability and flexibility of Android's pricing make it a valid choice for most businesses, but there are some scenarios where deploying iPhones might be worth it for an organization. While they are more expensive, iOS devices integrate well with other Apple products. If an organization has an Apple-based tech ecosystem or their employees are dedicated iPhone users, the extra cost for an iPhone could be a worthwhile investment.
Outside of these factors, the choice mostly comes down to preference. In BYOD or CYOD scenarios, IT teams might be handling both iOS and Android devices, and this shouldn't complicate management too much. Both platforms offer useful enterprise management programs, and third-party MDM tools can help support both OSes. Taking the ownership scenario, use case and overall ecosystem into account, admins can find a good strategy for their organization and end users.
Dig Deeper on Mobile operating systems and devices