Oracle cloud ambitions follow decades of transition
The Oracle cloud strategy continues to evolve, with fresh emphasis placed on how its flagship database can help customers in the cloud. But the story truly begins decades ago.
Oracle's roots as an on-premises software company have made for a complicated and at times contradictory relationship with cloud computing over the last decade, and some say the company can't afford to lose any more ground.
After all, in 2008, the software giant's outspoken founder Larry Ellison mocked the very notion of the phrase, saying cloud amounted to a rebranding of existing technologies. Two years later, Ellison launched Exalogic, an application server appliance he dubbed "one big, honkin' cloud."
Oracle cloud beginnings and missteps
Prominent examples abound of Oracle's efforts to lead the way in the Internet era, such as Ellison's network computer offering from the mid- to late 1990s. It failed at the time, but foreshadowed the rise of products such as Chromebooks -- stripped-down thin client computing devices that rely heavily on connections to the web.
More recently, Oracle -- like IBM, Cisco and HPE -- found itself outgunned in the cloud computing platform race by AWS and Microsoft. Oracle offers IaaS to customers, but has positioned it for more specialized tasks.
Last year, Ellison's longtime head of product development, Thomas Kurian, decamped and turned up as CEO of Google Cloud. Published reports have it that Kurian left in part because Ellison was too reluctant to embrace partnerships with other cloud providers. That changed in June, when Oracle and Microsoft created a cloud interoperability pact.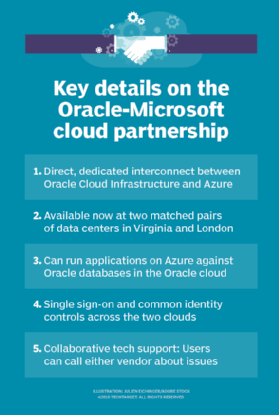 Ellison has named no replacement for Kurian, and in fact has taken over the job at age 75. While Oracle seems to have settled on a long-term strategy for IaaS, and has had great success selling SaaS applications, Oracle's challenge centers on PaaS -- most specifically Oracle 19c, the latest version of its flagship database product.
The task at hand is to keep Oracle's customer base wherever they want to be, whether on premises or on Oracle cloud, and to be competitive on price, as IT pros have more database options than ever before -- particularly in open source.
Overall, Ellison's tone and message to the OpenWorld conference attendees later this month will be critical.
"His last act had better be figuring the cloud out," said John Rymer, an analyst at Forrester Research. "Cloud is that kind of moment for Oracle. If they don't get this right, they don't get to continue to play, and they become legacy."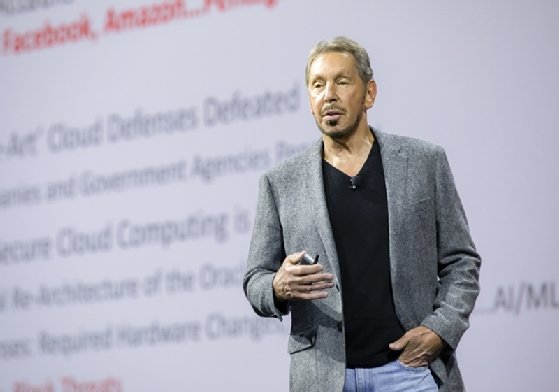 If they don't get [cloud] right, they don't get to continue to play, and they become legacy.

John RymerAnalyst, Forrester
Ellison, as always, is sure to use the company's annual conference to sling arrows at competitors in an effort to boost Oracle in the cloud. The conference agenda shows that Oracle Cloud Infrastructure (OCI), Oracle's next-generation IaaS, will play a prominent role through sessions, customer presentations and in a keynote showcasing new features.
But the star should be the Oracle database, with more than 200 OpenWorld sessions associated with it. Expect Ellison to have plenty to say about it on his own.
In part two of this story, we look back at events of the past 20 years that brought Oracle to its present position in the cloud computing market.