Getty Images
SAP mobile app helps zoo tame digital transformation
Taronga Conservation Society Australia improved efficiency by implementing a mobile application built on the SAP Cloud Platform. The app has digitized old paper-based processes.
Digital transformation comes in many forms and is finding its way into a variety of organizations.
Digital transformation can help organizations develop new business processes and models, and, in most cases, replaces outdated processes with modern, digital technology.
One notable example of the benefits that come with transformation is the Taronga Conservation Society Australia, which centered its efforts on an SAP mobile app. Taronga operates the Taronga Zoo Sydney and the Taronga Western Plains Zoo Dubbo; it developed the app to replace paper-based business workflows.
The result of the digital transformation has been a sizable increase in efficiency, said Mark Kemp, head of information and digital technology at Taronga Conservation Society Australia.
The SAP mobile app, called Stax, allows users to perform routine business tasks like submitting leave requests, but also delivers important information such as daily weather and UV reports, as well as emergency alerts.
Taronga is in the process of upgrading its SAP-based IT infrastructure, and the mobile app project was undertaken to improve efficiency, Kemp said.
"What we saw was that a lot of our frontline staff, the people that we need to be caring for the animals and doing the research -- keepers, veterinarian scientists -- found it very cumbersome to be bogged down with the inefficiencies of our old-school procurement processes," he said. "With SAP, we have a project going at the moment called Project Elevate that's heavily emphasized around increasing efficiencies across the board, and we also built the Stax mobile app, which is our solution for digitizing paper-based workflows."
Both Taronga facilities are large -- the Taronga Sydney Zoo covers 52 acres, and the Taronga Western Plains Zoo sprawls over 741 acres -- and the Stax application enables staffers to complete tasks while in the field, rather than having to drive back and forth from their offices.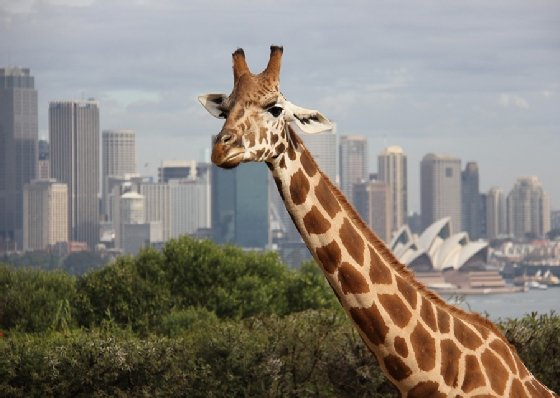 SAP Cloud Platform delivers what's needed
Taronga built the Stax mobile app on the SAP Cloud Platform because it had all the tools needed to develop and run the application, Kemp said. They include the runtime environment, application services, SAP UI5 frameworks and integration with the SAP HANA database on the back end. Stax uses Microsoft Azure ID single sign-on, which simplifies user access.
Taronga worked with development partner Bourne Digital, a firm based in Melbourne, Australia that focuses on SAP mobile app development. The Stax mobile app was built in two months, going live in April 2019. The project development schedule was aggressive, and Kemp attributes the quick completion time to an iterative agile development process.
Working with SAP UI5 made the user interface development process easier.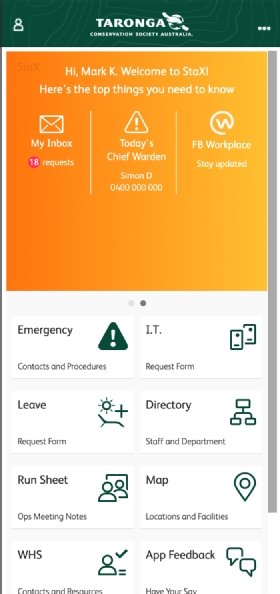 "The advantage of working with SAP UI5 framework -- which is what the front end is built in -- is that it's quite a rigid structure," Kemp said. "This allowed us to focus more on the information architecture and getting the forms right. Rather than tinkering with the bells and whistles and how it all looks, we were able to focus on the core information being presented."
The Stax application includes a variety of data feeds, such as an OpenWeather API integration that shows daily weather and UV index reports, as well as processes for routine business tasks, such as leave requests. Integration with mail servers enables staffers to send blast messages for things like emergency alerts. This improves what the zoos had before when they had to deal with situations like medical incidents or potential animal escapes, Kemp said.
"We've solved a lot of issues we've had in the past with guest experience, team members literally trying to run to a PC or grab their phone to fiddle with the mail client to send an email blast to all users to notify them that a tiger has escaped -- not that that's happened," he said. "But through Stax, they just click a button and fill out a form which then blasts out to everyone. It's in a uniform format, very easy to find, very easy for the chief warden [to look into the incident] and be able to take action."
Change management and finding the right balance
The project's two biggest challenges stemmed primarily from a zoo workforce that, for years, had worked a certain way and represented a diverse range of experiences with technology. The first phase of rolling out the SAP mobile app was a pilot that allowed it to be tested to ensure that digital workflows worked with the core systems and processes, Kemp said.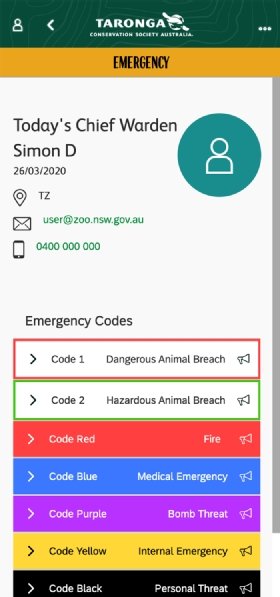 "Change management was definitely a challenge, as well as devising a solution that worked for everyone, we didn't want to [throw people off] by building something that was too technical to use, so there had to be a fine line," he said. "We have a lot of staffers who have been here a long time, so trying to convince them to change was a challenge in its own right, but we found that people came around to it within a month."
The app has become so popular with users that they have demanded that Kemp build on more functionality.
Getting greener and saving time
Kemp has not analyzed specific cost savings driven by the adoption of the Stax application yet, but there are tangible benefits. One is an environmental impact, as the transition from paper-based processes has enabled Taronga to become greener, something that counts to a conservation-oriented organization.
But the application has also had an immediate and significant impact on saving time that was formerly spent completing tasks. Because Taronga is partly government-owned, it must follow strict procurement protocols that were quite time-consuming before Stax was implemented.
"Ensuring those protocols were followed was a challenge. You might lodge a requisition form on a Monday and that might have gotten processed and approved by Friday, if you were lucky," Kemp said. "Now it's less than a day turnaround, so it's definitely saved people a lot of time in terms of getting things done. The efficiency gains are in the time savings."