AI, cloud and networks set to take SAP Sapphire stage
SAP Sapphire 2023 will be dominated by news about generative AI, but SAP needs to clarify information around S/4HANA Cloud and prove its products help customers solve problems.
AI, the buzzworthy technology, will be on the agenda at SAP Sapphire, along with new and existing SAP products and initiatives.
However, SAP will need to do more than just talk about the new technologies; it will need to demonstrate that its products deliver real value for customers, according to industry insiders.
AI is expected to lead the parade of technology news, and customers will likely hear much about two SAP programs designed to help customers migrate to S/4HANA -- Rise with SAP and Grow with SAP, said Jon Reed, co-founder of Diginomica, an enterprise industry analysis firm.
One interesting topic is not so much the whiz-bang technology and the move to cloud, but how SAP is helping customers become more resilient and more able to compete.

Jon ReedCo-founder, Diginomica
"One interesting topic is not so much the whiz-bang technology and the move to cloud, but how SAP is helping customers become more resilient and more able to compete," Reed said. "I'll be looking for the customer voices because when you always do emerging tech announcements, you're kicking the can down the road in terms of proving customer value, but I'd like to hear more of that."
Much ado about AI
AI will likely be the technology that SAP will talk about most at Sapphire, according to Reed.
"When it comes to emerging tech, it's going to be mostly AI because of the insane fervor around this and the amount of adoption out there amongst the consumers, which is pressing the issue," he said.
Liz Herbert, an analyst at Forrester Research, expects SAP to focus on three areas at Sapphire: the continued move to the cloud, including through Rise with SAP; AI, including generative AI; and sustainability.
This should include a healthy dose of real-world examples, she said.
"I'm hoping they have some disruptive examples of sophisticated and game-changing AI in use by real clients," Herbert said. "They've been doing a better job of customer showcases on the show floor and main stage, so I hope that continues."
SAP needs to clear up the confusing messages that have settled around the public cloud and private cloud versions of S/4HANA Cloud, said Joshua Greenbaum, principal at Enterprise Applications Consulting.
"They've got two different codebases represented by the same brand, and there's a struggle there in the market, so I hope there will be clarification," Greenbaum said.
Rise and Grow in the cloud
SAP's cloud initiatives -- Rise with SAP for the enterprise and Grow with SAP for SMBs -- will also command attention, Greenbaum said. Grow in particular, which launched in March, is becoming an important strategic play for the company, he said, but SAP needs to focus on more than just the sales part of the initiative.
"Grow is important if SAP wants to make a real dent in the midmarket. They have a lot of midmarket customers, but they're not considered a midmarket company," Greenbaum said. "Grow is trying to do that by making it easy -- bundle it and get the contract -- which is great if you've made a sale, but I wish there were more initiatives that directly address customer success."
Reed is also interested in how much SAP will focus on the public cloud version of S/4HANA Cloud with Grow with SAP because the future of enterprise cloud applications lies in the public cloud.
"It will be interesting for SAP watchers to see how much emphasis is placed on [Grow and the public cloud] versus Rise," Reed said, "because Rise appeals more conventionally to SAP customers who are large enterprises that may not be ready or able to move to the public cloud version yet."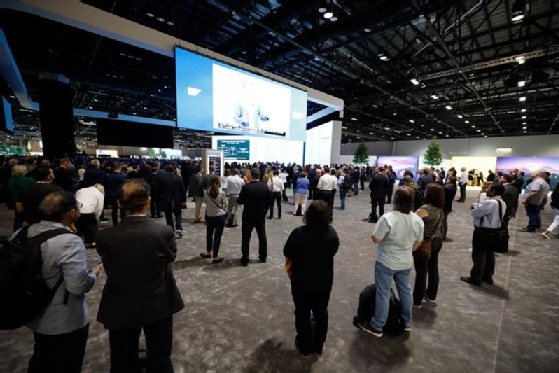 SAP Datasphere needs clarity
Although AI might dominate the conversation, as it's the "buzzword du jour," Greenbaum said he's looking forward to hearing more about the SAP Business Network, which is an undervalued competitive advantage, as well as SAP Datasphere, a recently launched initiative around enterprise data.
"I'm expecting the Datasphere announcement to be fleshed out more," he said. "Data integrity, quality and governance is absolutely essential to -- among other things -- good AI. More importantly, it's essential to good predictive analysis, good transaction management, good planning and lots of other things."
SAP will need to answer continuing questions about the current state of S/4HANA functionality and S/4HANA upgrades, said Holger Mueller, an analyst at Constellation Research.
"[This means] how much work has SAP done to close the gap with ECC, and what will come on the roadmap for it," he said. "For S/4HANA upgrades, have my peers upgraded, and how hard is the 2027 deadline [for ending support for legacy SAP systems]?"
SAP also needs to show what it has built or is going to build that differentiates it from competitors, and what makes this compelling for customers to adopt, Mueller said.
This includes AI and the SAP Business Technology Platform (BTP), SAP's development and integration platform, he said.
"How important and relevant is innovation in BTP, and does it matter for the enterprise and provide differentiation?" Mueller said. "For AI, what's SAP's story, and is it credible? For example, what's the generative AI story and plans?"
Sustainability is another area that's expected to be a hot topic at Sapphire this year.
"We're also going to hear a lot about sustainability because that's a card that SAP can play that puts it ahead in a strong competitive environment," Greenbaum said.
But this innovation must also be framed in ways that show how SAP's sustainability technologies can help customers solve problems, Reed said.
"We'll hear some things around sustainability," he said. "But can SAP talk about sustainability in a way that fits into the themes of customers solving real-world problems? Because otherwise, customers start to tune out of that discussion pretty quickly."
SAP Sapphire 2023 will be held May 16-17 in person at the Orange County Convention Center in Orlando, Fla. There will also be a limited concurrent virtual program. The event features keynote addresses from SAP executives and industry leaders, product demonstrations, an exposition show floor with SAP and partners, and SAP technology education sessions.
The company customarily offers examples of the latest product releases and initiatives, but the emphasis at SAP Sapphire should be placed on how these benefit customers, the analysts said.
Jim O'Donnell is a senior news writer who covers ERP and other enterprise applications for TechTarget Editorial.