Share this item with your network:
Managing and protecting all enterprise data

carloscastilla - Fotolia
Many enterprises aren't prepared for a cloud service outage
Some businesses have no idea what a cloud outage will cost them and who takes responsibility for restoring data and workloads, the customer or the cloud service provider.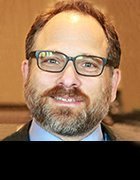 By
A cloud service outage is no small matter. The cloud is as essential to business operations as it is to the modern...
Continue Reading This Article
Enjoy this article as well as all of our content, including E-Guides, news, tips and more.
IT toolkit. Minutes down, let alone hours or even days, can have a profound impact on your bottom line.
A cloud service outage can affect customer satisfaction and revenue, and -- depending on how much you rely on the cloud -- workload testing, DevOps and data access, among other areas. It can impede the ability of a business to comply with standards and regulations, which can lead to fines and penalties. Compliance has taken on significant urgency as the May 25 deadline for the European Union's General Data Protection Regulation approaches.
While cloud service providers of all stripes are responsible for getting their infrastructures, including storage, up and running as fast as possible after an outage, the story doesn't always play out the way a customer might expect, or want. This is particularly true for cloud-based data, applications and other workloads.
Market research firm Vanson Bourne surveyed 600 IT and 600 business decision makers in a study commissioned by Veritas Technologies in July and August 2017. Veritas presented the results in its 2017 "The Truth in Cloud Report," released earlier this spring, which highlighted the persistence of a number of misconceptions about the cloud. These misperceptions include whether the service provider or customer is responsible for protecting applications and data from a cloud service outage.
The report revealed more than half of those surveyed believe their cloud service providers are primarily responsible for handling a cloud service outage. About four-fifths of respondents said their cloud service providers should be held accountable for safeguarding their applications and data against cloud outages. In reality, this isn't exactly the case.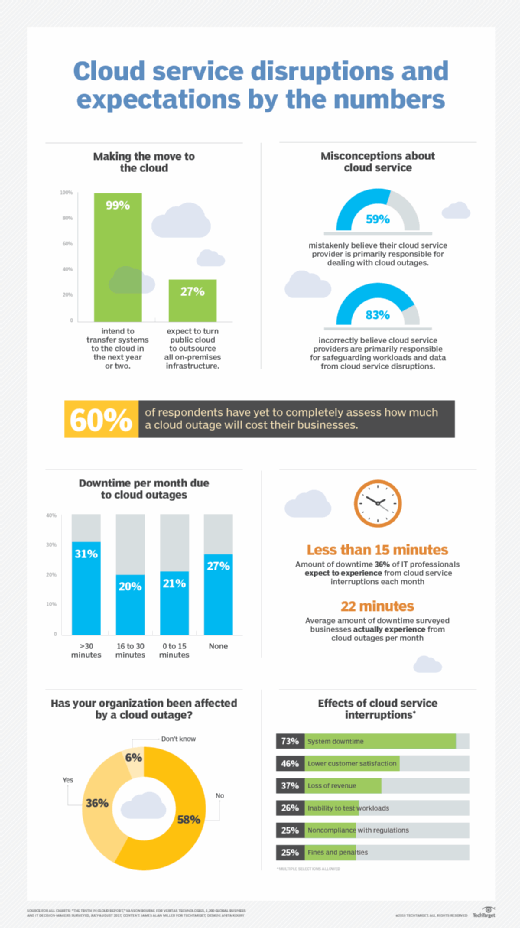 Take a close look at your service agreement, and you will likely find areas where your organization is more responsible in the event of an outage than you might think. According to Veritas, these agreements usually only address the infrastructure layer of the cloud service. That is, the cloud service provider is responsible for getting its infrastructure up and running again should an outage occur.
Recovering from a cloud service outage is often about more than infrastructure, though. And getting data and workloads up and running is a different story. Here, the onus may fall partly or even fully on the customer. Veritas cited excerpts from an unspecified major cloud service provider's customer server agreement to make this point. The first excerpt referred to how there's no guarantee service will be uninterrupted and error-free. The second made the point that the provider can't be held accountable for lost revenue, profits, customers and business. And the third highlighted how the provider has no liability when it comes to business interruptions.
Dig Deeper on Cloud storage