everythingpossible - Fotolia
Orion Labs releases push-to-talk app for enterprises
Orion Labs has made its push-to-talk app generally available to enterprises. The voice-powered platform offers benefits beyond the mimicking of walkie-talkies.
Orion Labs has made its subscription voice communications platform generally available to enterprise users. The...
Continue Reading This Article
Enjoy this article as well as all of our content, including E-Guides, news, tips and more.
San Francisco-based startup offers an alternative to traditional two-way radios: a smartphone push-to-talk app and Bluetooth wearable that run on mobile networks and Wi-Fi.
The company previously released a beta version of its Orion Pro service. It also introduced a desktop command center that makes it easier to create and manage groups using its iOS push-to-talk app or wearable Onyx devices. Both tools function like walkie-talkies, but have unlimited range and incorporate workflow tools and artificial intelligence.
Orion's voice-powered platform is remarkably more advanced than the first generation of push-to-talk technologies for cellphones, said Jason Bloomberg, president of Intellyx, an analyst firm focused on agile digital transformations based in Suffolk, Va. And its potential benefits for enterprises extend well beyond the mimicking of walkie-talkies, he said.
"The overall strategy is to bring voice control, broadly speaking, to enterprise scenarios," Bloomberg said. "You can think of what Orion is doing as less about push-to-talk, per se; it's really more of a voice-driven enterprise collaboration and workflow platform."
The Orion platform integrates with business and collaboration applications, as well as Apple's Siri, Microsoft's Cortana and Amazon's Alexa. It allows users to add bots to group communication channels with functionalities such as real-time language translation. Another draw, Bloomberg said, is its GPS tracking, which displays the location of each team member on an interactive map.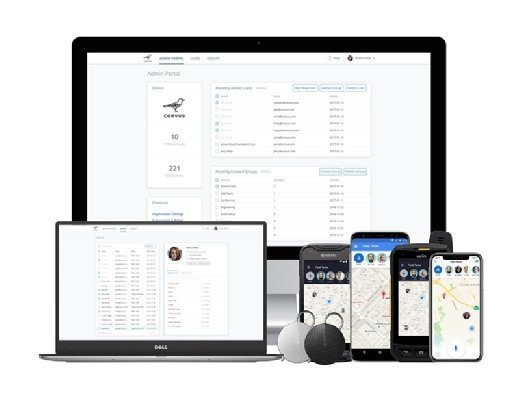 Orion competes with push-to-talk app startups, including Voxer and Zello, as well as legacy carriers like Verizon and Sprint. Jesse Robbins, the company's CEO, said most early adopters are from verticals that have historically relied on two-way radios, such as the industries of hospitality, retail, construction, transportation and recreation.
Kennesaw Pediatrics, a healthcare provider based in Kennesaw, Ga., benefits from the privacy afforded by Orion's push-to-talk app channels, which, unlike radio signals, cannot be easily intercepted, Robbins said. In a statement released through Orion, Kennesaw Pediatrics noted it also values being able to "mix and match," with some workers using the iOS app and others using the Onyx devices.
You can think of what Orion is doing as less about push-to-talk, per se; it's really more of a voice-driven enterprise collaboration and workflow platform.

Jason Bloombergpresident of Intellyx
The Parks, Beaches and Recreation Department in Pacifica, Calif., is another Orion customer. The agency uses the platform to communicate across multiple park, camp and day-trip sites, and to track the location of its mostly mobile workforce.
Push-to-talk technologies are poised for growth in the enterprise market. Such products are generally cheaper than traditional radios and offer more flexibility to enterprises, such as the ability to quickly create and edit groups. The PTT-over-cellular market will grow from 4.2 million business users in 2016 to 5.6 million business users by 2019, according to VDC Research, based in Natick, Mass.
"They started off with this very simple Onyx Bluetooth device, and they have this consumer offering that you can buy on Amazon," Bloomberg said of Orion. "And then they are gradually moving into this enterprise value proposition."